26 pictures will make you re-evaluate your entire existence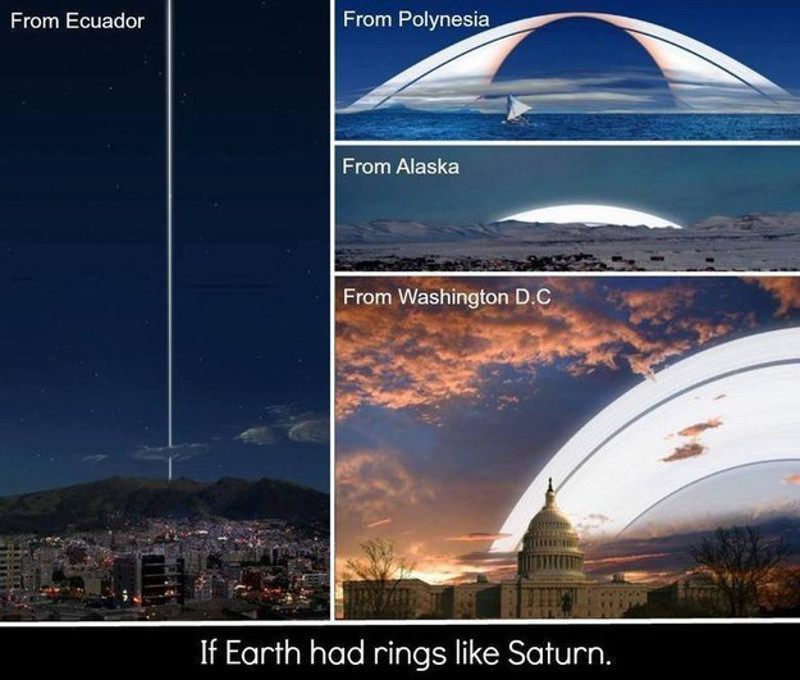 Most of the people on Earth are completely unaware of everything that's around us. When you look at the night sky, you see the moon, vague reflection of some of our planets and countless stars that have captured the imagination of people who lived on Earth for tens of thousands of years.
Sometimes, we need to slow down the pace by which we live every single day and reconsider where we are as humans.
These 30 mind-bending images will make you REEVALUATE how you look at our planet, the solar system, and the universe in general.
Lets's start of with the basics. This here is Earth. Did you know that our planet revolves around its own axis; it orbits the sun, the sun moves through space at a staggering 792,000 kilometers per hour? But there's a bigger picture beyond Earth.
1.

 This is the Earth! This is where you live.
2.

 And this is where you live in your neighborhood, the solar system.
3.

 Here's the distance, to scale, between the Earth and the moon. Doesn't look too far, does it?
4.

 THINK AGAIN. Inside that distance you can fit every planet in our solar system, nice and neatly.
5.

 But let's talk about planets. That little green smudge is North America on Jupiter.
6.

 And here's the size of Earth (well, six Earths) compared with Saturn:
7.

 And just for good measure, here's what Saturn's rings would look like if they were around Earth:
8.

 This right here is a comet. We just landed a probe on one of those bad boys. Here's what one looks like compared with Los Angeles: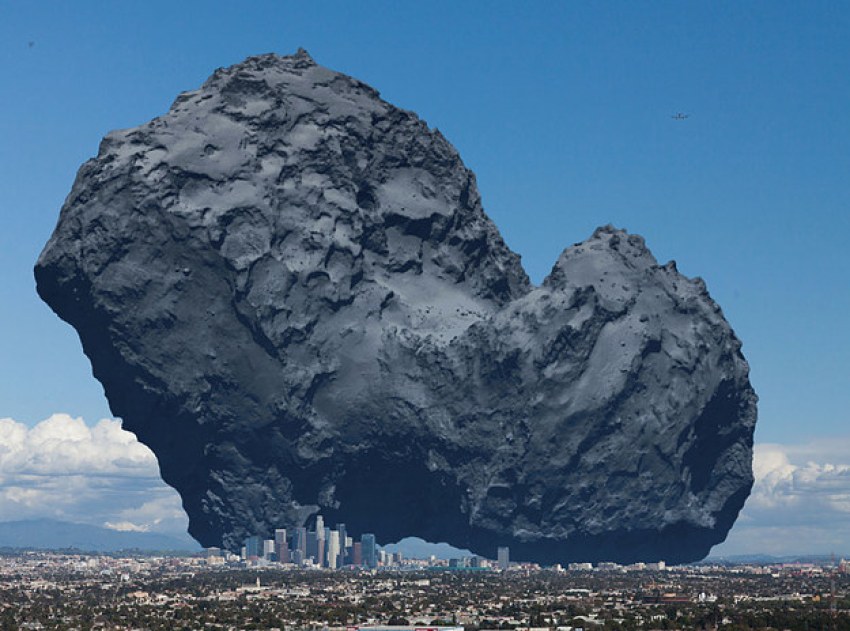 9.

 But that's nothing compared to our sun. Just remember:
10.

 Here's you from the moon:
NASA
11.

 Here's you from Mars:
NASA
12.

 Here's you from just behind Saturn's rings:
NASA
13.

 And here's you from just beyond Neptune, 4 billion miles away.
NASA
To paraphrase Carl Sagan, everyone and everything you have ever known exists on that little speck.
14.

 Let's step back a bit. Here's the size of Earth compared with the size of our sun. Terrifying, right?
The sun doesn't even fit in the image.
15.

 And here's that same sun from the surface of Mars: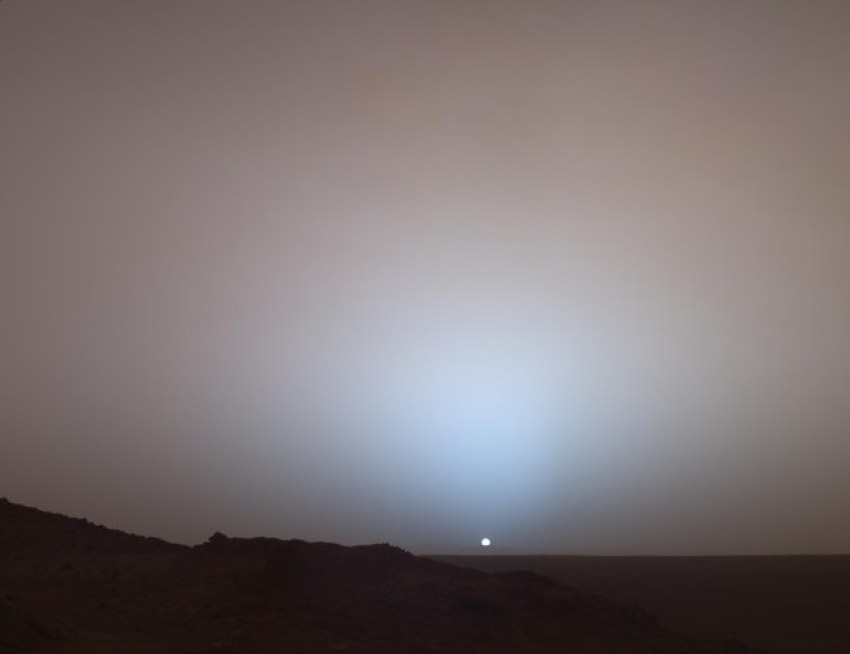 NASA
16.

 But that's nothing. Again, as Carl once mused, there are more stars in space than there are grains of sand on every beach on Earth:
17.

 Which means that there are ones much, much bigger than little wimpy sun. Just look at how tiny and insignificant our sun is:
Our sun probably gets its lunch money stolen.
18.

 Here's another look. The biggest star, VY Canis Majoris, is 1,000,000,000 times bigger than our sun:
………
19.

 But none of those compares to the size of a galaxy. In fact, if you shrank the sun down to the size of a white blood cell and shrunk the Milky Way galaxy down using the same scale, the Milky Way would be the size of the United States: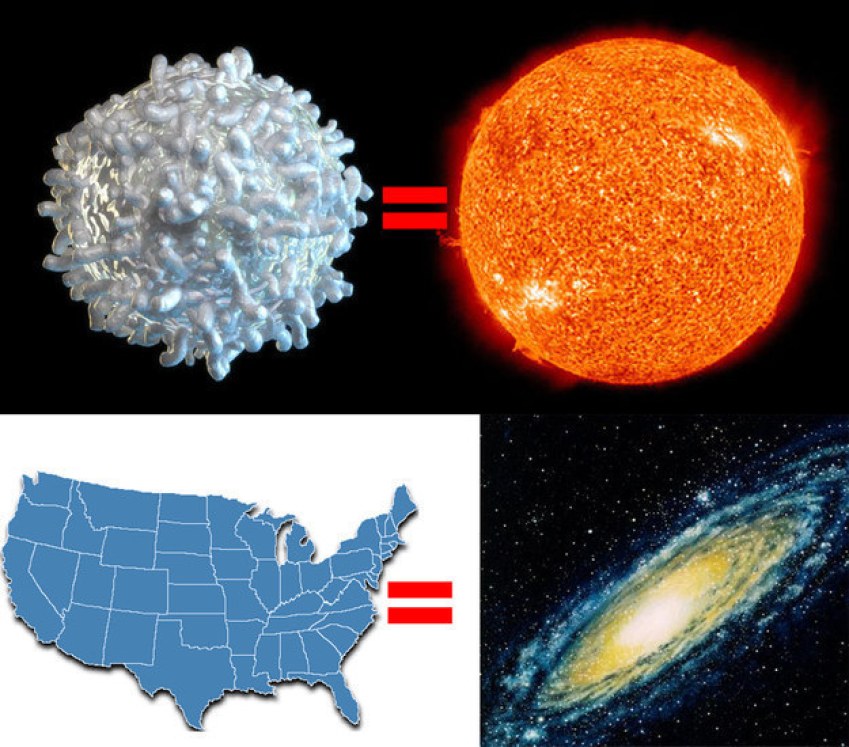 20.

 That's because the Milky Way galaxy is huge. This is where you live inside there:
21.

 But this is all you ever see:
(That's not a picture of the Milky Way, but you get the idea.)
22.

 But even our galaxy is a little runt compared with some others. Here's the Milky Way compared to IC 1011, 350 million light years away from Earth:
Just THINK about all that could be inside there.
23.

 But let's think bigger. In JUST this picture taken by the Hubble telescope, there are thousands and thousands of galaxies, each containing millions of stars, each with their own planets.
24.

 Here's one of the galaxies pictured, UDF 423. This galaxy is 10 BILLION light years away. When you look at this picture, you are looking billions of years into the past.
Some of the other galaxies are thought to have formed only a few hundred million years AFTER the Big Bang.
25.

 And just keep this in mind — that's a picture of a very small, small part of the universe. It's just an insignificant fraction of the night sky.
26.

 And, you know, it's pretty safe to assume that there are some black holes out there. Here's the size of a black hole compared with Earth's orbit, just to terrify you:
So if you're ever feeling upset about your favorite show being canceled or the fact that they play Christmas music way too early — just remember…
This is your home.
This is what happens when you zoom out from your home to your solar system.
And this is what happens when you zoom out farther…
And farther…
Keep going…
Just a little bit farther…
Almost there…
And here it is. Here's everything in the observable universe, and here's your place in it. Just a tiny little ant in a giant jar.
Oh man.
Source www.buzzfeed.com
In 200 light years from us, six planets emit an amazing "melody"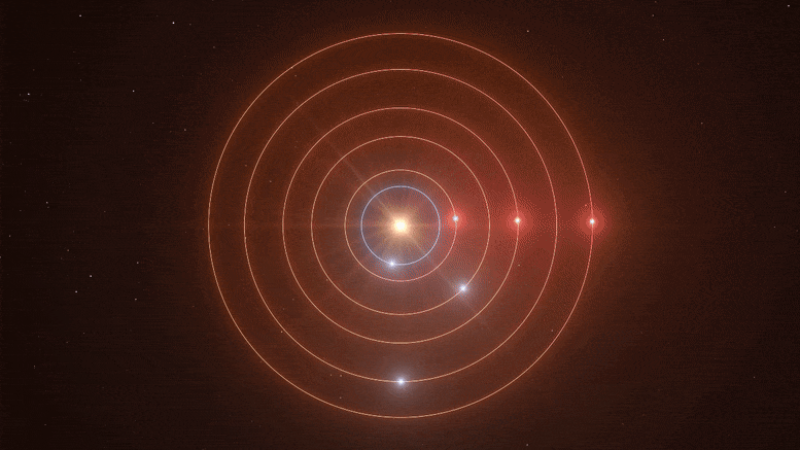 Astronomers have discovered a system of six exoplanets orbiting a star with a specific orbital resonance.
The star system known as TOI-178 is located about 200 light years from us and includes six planets, five of which form a resonant chain, that is, they revolve around the central star in a strictly specified rhythm, and their densities, on the contrary, do not follow the regularity we are used to, according to Forbes.
In the video, the melody plays when the planet passes either full orbit or half of it, and when they line up at these points, they begin to play in resonance. TOI-178 is a really strange star system. Its innermost planet orbits in two days, while the slowest in 20.
A similar orbital resonance is observed, for example, in the satellites of Jupiter: Io, Europa and Ganymede. While the farthest, Ganymede makes one complete revolution, Europa makes two, and the closest to Jupiter Io – four. This means that they play the same melody in different octaves.
However, the planets orbiting the TOI-178 star are in a much more complex resonance circuit, obeying the 18: 9: 6: 4: 3 rule. This is the longest resonant pattern known among planetary systems.
Only after the discovery of a kind of "melody" of the TOI-178 star system, astronomers discovered the sixth planet. They used resonance rhythm to calculate where the additional planet would be in its orbit.
An amazing "rhythm dance" was discovered with the Very Large Telescope (VLT) of the European Southern Observatory (ESO) in Chile. However, this is not just an orbital curiosity.
"The orbits in this system are very strictly ordered. This tells us that since its formation, it has developed extremely smoothly and calmly," – Yann Alibert explained, co-author of the study at the University of Bern.
But even if the arrangement of the orbits in the system is so delicately ordered, everything is much worse with the densities of the planets.
"Here we see that a planet as dense as the Earth is located in the neighborhood of a" bloated "one, which has a density half that of Neptune. And after it comes a planet with a density like Neptune. not what we're used to," Nathan Hara notes, another study author at the University of Geneva.
However, in addition to the fact that astronomers talk a lot about how TOI-178 was formed, they hope that further study of it will provide important clues about how planets form and evolve in planetary systems.
"This contrast between the rhythmic harmony of orbital motions and the disordered densities of planets completely contradicts our understanding of the formation and development of planetary systems," Adrien Leleu added, an astrophysicist at the University of Bern in Switzerland who led the study.
The article even argues that resonances and density variations found in the TOI-178 star system could make it the "Rosetta Stone" in understanding the formation and evolution of planets.
If researchers manage to find planets in the "habitable zone" of a star, where liquid water can exist on their surface, this will be an important and turning point for science.
Scientists hope that by continuing the resonance chain and using ESO's upcoming Extremely Large Telescope, they will be able to find more planets and capture them.
KOI-5Ab, the curious planet that orbits in a system of three suns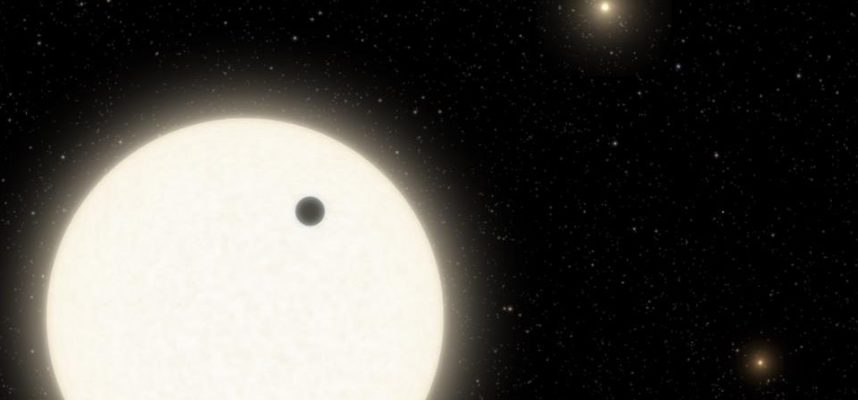 To us, the Sun alone seems perfectly normal, but our solar system is actually a strange exception.
Most stars in the Milky Way galaxy have at least one companion star. In a system 1,800 light-years away, astronomers have finally confirmed the existence of a gas giant planet orbiting stars in a triple star system.
Called KOI-5, the system is located in the constellation Cygnus, and the exoplanet was confirmed ten years after it was first detected by the Kepler space telescope.
In fact, the planet – now known as KOI-5Ab – was discovered by Kepler when it began operations back in 2009.
"KOI-5Ab was dropped because it was difficult and we had thousands of other candidates," astronomer David Siardi of NASA's Exoplanet Science Institute said.
"There were lighter dives than the KOI-5Ab, and every day we learned something new from Kepler, so the KOI-5 was almost forgotten."
Exoplanet hunters tend to avoid the complexities of multi-star systems; of the more than 4,300 exoplanets confirmed to date, less than 10 percent are multi-star systems, although such systems dominate the galaxy. As a result, little is known about the properties of exoplanets in multi-star systems compared to those orbiting a lone star.
After Kepler's discovery, Chardy and other astronomers used ground-based telescopes such as the Palomar Observatory, Keck Observatory, and the Gemini North Telescope to study the system. By 2014, they had identified two companion stars, KOI-5B and KOI-5C.
Scientists were able to establish that the planet KOI-5Ab, is a gas giant that is about half the mass of Saturn and 7 times the size of Earth, and is in a very close five-day orbit around KOI-5A. KOI-5A and KOI-5B, both of roughly the same mass as the Sun, form a relatively close binary system with an orbital period of about 30 years.
A third star, KOI-5C, orbits the binary system at a much greater distance, with a period of about 400 years – slightly longer than Pluto's 248-year orbit.
"By studying this system in more detail, perhaps we can understand how planets are created in the universe."
The discovery was announced at the 237th meeting of the American Astronomical Society.
Why the universe does not fit into science
Science can be compared to an artist painting what he has never seen, or to a writer describing other people's travels: objects that he has never seen, places where he has never been. Sometimes such scientific "arts" turn out to be beautiful and interesting, but most of them will forever remain only theories, because they are beyond human capabilities.
In fact, science has the right only to speculate: how our universe appeared, how old it is, how many stars and other objects it contains.
Universe model
How many stars are there in the sky?
With an unarmed eye, a person can see about nine thousand stars in the sky in one cloudless and moonless night. And armed with binoculars or a telescope, much more – up to several million. However, this is much less than their true number in the universe. Indeed, only in our one galaxy (the Milky Way) there are about 400 billion stars. The exact amount, of course, is not known to science. And the visible universe contains about 170 billion galaxies.
It is worth clarifying that scientists can see the universe 46 billion light years deep in all directions. And the visible (observable) universe includes the space accessible to our eyes from the moment of the Big Explosion. In other words, only this (accessible to human perception) space science refers to our universe. Science does not consider everything that follows.
It is believed that there are supposedly a ceptillion (10 to 24 degrees) stars in our universe. These are theoretical calculations based on the approximate size and age of the universe. The origin of the universe is explained by the Big Bang theory. This is why the universe is constantly expanding and the more time passes, the more complex the universe and its components become.
It is not entirely correct to consider and perceive this scientific theory "head-on". Scientists always claim that that explosion was not exactly an explosion, and the point that exploded was not the only one. After all, it was everywhere, because space did not exist then. And in general – everything happened quite differently from what is described in the Big Bang theory, but all other descriptions of the origin of the universe are even more incredible and inaccurate.
Separate but interconnected
That which is beyond the reach of human perception is usually discarded by science, or recognized as non-existent. Recognizing one thing, science does not want to recognize the existence of the other, although everything in our world is interconnected and is not able to exist separately – by itself.
Each object of the universe is a part of it much more than an independent, separate object.
Any person, like any material object of our world, consists of components: organs, cells, molecules, atoms. And each of its constituent parts can represent the whole world. Separate, and at the same time connected with all the others.
However, science, as a rule, perceives all the components of the universe – people, animals, plants, objects, the Earth, the Sun, other planets and stars – as separate subjects, thereby limiting itself.
Even what is considered the visible universe, one of the atoms of which could be called our solar system, is not subject to the boundaries of human perception. But perhaps the atom is an exaggeration, and our solar system is not even an atom, but one of its elements!
How, being so far from the truth, can one reason about something with the degree of probability with which science tries to reason about the origin of the universe?