25 Reasons to Avoid the Gardasil Vaccine
Children's Health Defense
Waking Times
It has been 13 years since the U.S. Food and Drug Administration (FDA) supplied fast-tracked approval for Merck's Gardasil vaccine—promoted for the prevention of cervical cancer and other conditions attributed to four types of human papillomavirus (HPV). The agency initially licensed Gardasil solely for 9- to 26-year-old girls and women, but subsequent FDA decisions now enable Merck to market Gardasil's successor—the nine-valent Gardasil 9 vaccine—to a much broader age range—9 to 45 years—and to both males and females.
As a result of Gardasil's expanding markets not just in the U.S. but internationally, the blockbuster HPV vaccine has become Merck's third highest-grossing product, bringing in annual global revenues of about $2.3 billion. However, Gardasil's safety record has been nothing short of disastrous. Children's Health Defense and Robert F. Kennedy, Jr. have just produced a video detailing the many problems with the development and safety of Gardasil. Please watch and share this video so that you and others may understand why Mr. Kennedy refers to Merck's methodologies as "fraudulent flimflams."
What follow are 25 key facts about Gardasil/Gardasil 9, including facts about the HPV vaccines' clinical trials and adverse outcomes observed ever since Merck, public health officials and legislators aggressively foisted the vaccines on an unsuspecting public.
Inappropriate placebos and comparisons
Inappropriate inclusion and exclusion criteria
In the only Gardasil trial in the target age group (11- and 12-year-old girls) with a control group design, fewer than 1200 children received the vaccine and fewer than 600 served as controls. This single trial involving fewer than 1800 children set the stage for the vaccine's subsequent marketing to millions of healthy preteens all over the world.
The Gardasil clinical trials had numerous exclusion criteria. Not allowed to participate in the trials were people with: severe allergies; prior abnormal Pap test results; over four lifetime sex partners; a history of immunological disorders and other chronic illnesses; reactions to vaccine ingredients, including aluminum, yeast, and benzonase; or a history of drug or alcohol abuse—yet Merck now recommends Gardasil for all of these groups.
Inadequate monitoring
Some of the study participants—but not all—were given "report cards" to record short-term reactions such as redness and itching. The report cards monitored reactions for a mere 14 days, however, and Merck did not follow up with participants who experienced serious adverse events such as systemic autoimmune or menstrual problems.
Injured participants complained that Merck rebuffed their attempts to report adverse side effects. In numerous instances, Merck maintained that these "weren't related to the vaccine."
Half (49.6%) of the clinical trial subjects who received Gardasil reported serious medical conditions within seven months. To avoid classifying these injuries as adverse events, Merck dismissed them as "new medical conditions."
Annual deaths from cervical cancer in the U.S. are 2.3/100,000. The death rate in the Gardasil clinical trials was 85/100,000—or 37 times that of cervical cancer.
Cervical cancer risk-benefit ratio not worth it
Since Gardasil came on the U.S. market in 2006, people have reported over 450 deaths and over 61,000 serious medical conditions from HPV vaccines to the Vaccine Adverse Event Reporting System.
Fertility effects
Accumulating evidence points to Gardasil's potentially severe adverse effects on fertility, including miscarriage and premature ovarian failure.
Merck never tested the vaccine for fertility effects. However, Gardasil and Gardasil 9 clinical trials showed high spontaneous miscarriage rates of 25% and 27.4%, respectively—significantly higher than the background rates of approximately 10%-15% in this reproductive age group.
Polysorbate 80 and sodium borate (Borax) are associated with infertility in animals. Both are Gardasil ingredients, and both were present in the one clinical trial protocol that professed to use a benign saline placebo.
Post-licensing
In 2015, Denmark opened five new "HPV clinics" to treat children injured by Gardasil. Over 1300 cases flooded the clinics shortly after their opening.
Since Gardasil came on the U.S. market in 2006, people have reported over 450 deaths and over 61,000 serious medical conditions from HPV vaccines to the Vaccine Adverse Event Reporting System (VAERS).
Merck lied to VAERS about the case of Christina Tarsell's death, falsely claiming that her doctor blamed a virus instead of Gardasil. [Source: The HPV Vaccine on Trial  (p. 144).]
The vaccine that should never have been licensed
As suggested in the conclusion to the 2018 book The HPV Vaccine on Trial, the rollout of Gardasil in 125 countries worldwide has illustrated—in an all-too-real and shocking manner—the phenomenon that prompted Hans Christian Andersen to write "The Emperor's New Clothes." Around the world, over 100,000 Gardasil-related adverse events have now been reported to the FDA and WHO, and accounts continue to multiply of "scandal, lawsuits, severe injuries, and deaths." For almost 200 years, Andersen's story has taught readers about the need to speak the truth, pay attention to evidence and listen to children. The rosy narrative manufactured for the dangerous Gardasil vaccine must not be allowed to hold sway any longer. It is time, in the words of the HPV Vaccine on Trial authors, to proclaim—loudly—that "the Emperor has no clothes."
Gardasil Vaccine Found To Increase Cervical Cancer Risk By 44.6% In Women Already Exposed To HPV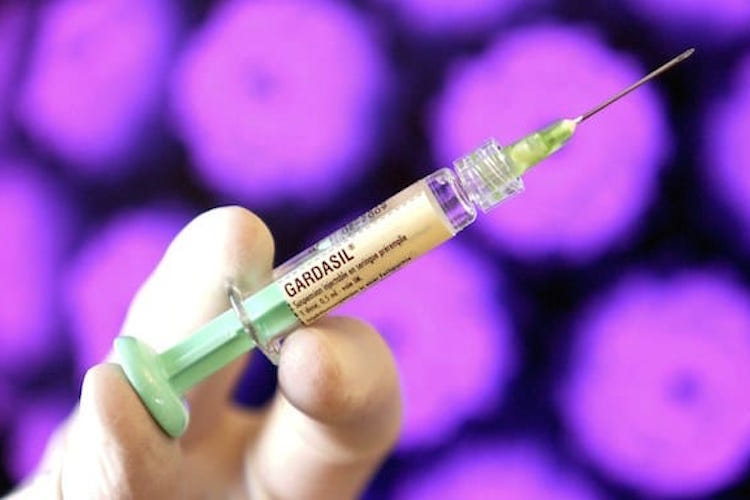 Robert F. Kennedy, Jr., Guest
Waking Times
In our September 18th debate for Spectrum TV, Kaiser's Chief of Pediatrics, Dr. Robert Riewerts, parroted Pharma's popular canard that the Gardasil vaccine has eliminated cervical cancer in Australia—the first country to mandate the jab. This is false.
Multiple Studies Show MMR & Pertussis Vaccine Failure – They're Not Even Working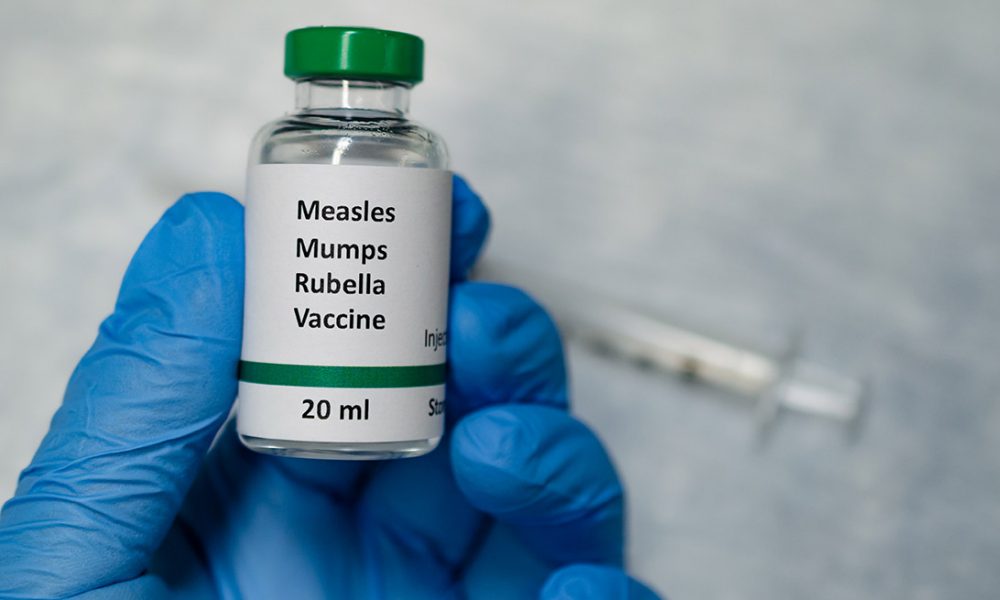 The Facts:Multiple studies show quite clearly that there is a problem with the MMR & Pertussis vaccines, and many others. What we may be seeing is a failing vaccine, and not a a failure to vaccinate.
Reflect On:With the amount of information clearly showing how some vaccines are ineffective and in many cases causing injury, how is mandatory vaccination at all justifiable?
We are living in a day and age where there is a tremendous divide occurring among the populace on multiple subjects, one of them being vaccination. We are heavily marketed with the idea that vaccines are completely safe for everybody, that they save lives, and that the science is settled. This type of narrative comes straight from pharmaceutical companies and federal health regulatory agencies like the Centers for Disease Control (CDC).
However, there is a lot of science that continues to emerge which summarily discount the claims being made by pharmaceutical companies and federal health regulatory agencies. Not only are there contradictions in their science, but also extreme corruption within these companies and agencies has been exposed on multiple occasions.  One great example would be senior CDC scientist Dr. William Thompson, who blew the whistle in 2014 on data corruption by executives within the CDC with regards to falsified data pertaining to the MMR vaccine. One study which purports to show no link between the vaccine and autism had some of its data sets removed, which otherwise showed a strong correlation between the vaccine to autism.
Two years after that more than a dozen senior CDC scientists anononymously put out a paper (the SPIDER papers) in which they expressed their concerns about the corruption within the agency, its complacency, and undue corporate influence on the published science. The revolving door that exists between these agencies contributes to the continued corruption. As an example, CDC Director from 2002-2009 Julie Gerberding became the head Merck's vaccines division, which came with a $2.5 million annual salary and $5 million in stock options.
The Failing MMR Vaccine
A study published as far back as 1994 in the JAMA Internal Medicine details quite clearly that the Measles vaccine does not and has not worked:
We found 18 reports of measles outbreaks in very highly immunized school populations where 71% to 99.8% of students were immunized against measles. Despite these high rates of immunization, 30% to 100% of all measles cases in these outbreaks occurred in previously immunized students. In our hypothetical school model, after more than 95% of schoolchildren are immunized against measles, the majority of measles cases occur in appropriately immunized children.

The apparent paradox is that as measles immunization rates rise to high levels in a population, measles becomes a disease of immunized persons. Because of the failure rate of the vaccine and the unique transmissibility of the measles virus, the currently available measles vaccine, used in a single-dose strategy, is unlikely to completely eliminate measles. The long term success of a two-dose strategy to eliminate measles remains to be determined. (source)
There are many examples up to the present day that clearly indicate the failure of the vaccine. For example, A study published in the highly authoritative Bulletin of the World Health Organization looked at recent measles occurrences throughout China and found that there were 707 measles outbreaks in the country recorded between 2009 and 2012, with a steep upward trend in 2013. "The number of measles cases reported in the first 10 months of 2013 – 26,443 – was three times the number reported in the whole of 2012." This is odd considering that since  2009 "…the first dose of measles-virus-containing vaccine has reached more than 90% of the target population." (source)
A study published in the journal Clinical Infectious Diseases – whose authorship includes scientists working for the Bureau of Immunization, New York City Department of Health and Mental Hygiene, the National Center for Immunization and Respiratory Diseases, and the Centers for Disease Control and Prevention (CDC), Atlanta, GA – looked at evidence from the 2011 New York measles outbreak, which showed that individuals with prior evidence of measles vaccination and vaccine immunity were both capable of being infected with measles and infecting others with it (secondary transmission). (source)
During the measles outbreak in California in 2015, a large number of suspected cases occurred in recent vaccines. Of the 194 measles virus sequences obtained in the United States in 2015, 73 were identified as vaccine sequences. The Pharma-owned media generated high public anxiety, a form of fear mongering that led the public to demonize unvaccinated children, who were falsely perceived as the spreaders of this disease. Rebecca J. McNall, a co-author of the published report, is a CDC official in the Division of Viral Diseases who had the data proving that the measles outbreak was in part caused by the vaccine. It is evidence of the vaccine's failure to provide immunity. (source)
How Many People Is The Measles Vaccine Injuring?
According to a MedAlerts search of the Vaccine Adverse Event Reporting System (VAERS) database, which is the subject of the pilot study mentioned above, as of 2/5/19, the cumulative raw count from measles, mumps, and rubella vaccines alone was: 93,929 adverse events, 1,810 disabilities, 6,902 hospitalizations, and 463 deaths.
The National Childhood Vaccine Injury Act has paid out approximately $4 billion to compensate families of vaccine-injured children. As astronomical as the monetary awards are, they're even more alarming considering HHS claims that only an estimated 1% of vaccine injuries are even reported to the VAERS. Again, these facts are also illustrated by the study that's the main focus of this article.  If the numbers from VAERS and HHS are correct, only 1/3 of the petitions are compensated – then the compensation could be up to 300 times greater, if all vaccine injuries were actually compensated for.
Pertussis Vaccines Failures
I came across an interesting Instagram  post by Robert F. Kennedy Jr recently:
In our September 18 debate, Dr. Robert Reichert, parroting Pharma, faults "anti-vaxxers" for causing the pertussis (whooping cough) resurgence. But science blames the pertussis rebound on a faulty vaccine that actually spreads the contagion. Even Dr. Stanley Plotkin, one of the "fathers" of modern vaccinology concedes "the increase in pertussis appears to be the result of waning (vaccine) immunity". (Burdin et al. 2017).

Multiple vaccines boosters given to infants and children enrich Pharma but are ineffective against waning immunity. In fact, a 2016 study by Schwartz et al. shows that "boosting" with the current vaccine actually INCREASES the risk of contracting whooping cough. Moreover, Lavine et al. (2010) found that while the vaccine provides some protection from pertussis, it causes a rise in overall whooping cough infection by enhancing the growth of parapertussis—a closely related bacteria. That's why whooping cough outbreaks are attacking fully vaccinated populations.

A 2019 outbreak in a Los Angeles schools sickened 90 vaccinated children and none of the unvaccinated children. (Latimes.com, 2019). An animal study by Long et al confirmed that the vaccine actually weakens resistance to parapertussis and enhances the spread of the disease. The authors state, "Our data raise the possibility that widespread acellular pertussis vaccination can create hosts (i.e., people) more susceptible to B.parapertussis." Worse, the pertussis vaccine does not actually prevent colonization of the pathogen but instead blocks symptoms masking the infection.

Vaccinated people can therefore become asymptomatic carriers of pertussis and transmit whooping cough to others without knowing it (Gill et al. 2017). Thus, the vaccine is useless in preventing pertussis and increases the risk of spreading it. Furthermore,since 1992, doctors have reported 89,550 injuries and 1,529 deaths from the current vaccine. Since DTaP creates "herd susceptibility" instead of "herd immunity", school mandates are not just cruel—they are criminal.
In his post he uses multiple screen shots to make his point, you can find them below with links to the actual study above the screen shots.
The Takeaway
The tactic of Pharma-owned mainstream media is to use fear, ridicule and terms like "Anti-Vaxxers" to marginalize anyone who doesn't believe the entire planet should be vaccinated. Vaccine advocates and mainstream media never really seem to address the points made, like the ones above, or the science provided by vaccine safety advocates. This alone should tell us something about the safety of vaccines, and why the push for mandatory vaccination is highly objectionable.
Because mainstream media, mainstream education, and our pharma-driven health care system have a stranglehold on the proliferation of information, not many people are aware of the information that's presented in this article. If we continue to give our brains away to these authority figures, we continue to be impacted by extreme amounts of propaganda. However, as we start thinking for ourselves and realize that there is a lot of information out there that is being kept from us, the picture becomes a little more clear.
Polls Show People Aren't Buying Establishment (Deep State) B.S.
(James Corbett) Polls show that 100% of people love #PropagandaWatch and the vast majority of the viewing public thinks this is an excellent episode of the series.
A recent survey found that everyone you know subscribes to The Corbett Report (and so should you!).
What, you're not one of those non-Corbett Report loving weirdos, are you?!
SHOW NOTES AND MP3: https://www.corbettreport.com/?p=33043