An important excavation project revealed more than 200 terracotta warriors in the Qin Shi Huang Emperor's Mausoleum, in Shaanxi Province, northwest China.
A total of 220 terracotta warriors were discovered, along with a large number of weapons: twelve mud horses and the remains of two cars, containers, colored shields, swords and bronze arches, according to reported local media
The treasure was unearthed by a team of archaeologists in an excavation initiated in 2009, in an area of ​​approximately 500 square meters in pit number 1, the largest of the three surrounding the tomb of the first chinese emperor.
More than 220 new terracotta warriors with five different official titles, including senior military ranks, were unearthed during the third excavation of Mausoleum of the First Qin Emperor. 12 terracotta horses and a variety of weapons were also found. #archeology pic.twitter.com/IGVfpuGnEI

– Global Times (@globaltimesnews) December 30, 2019
Different warriors
Most of the newly discovered terracotta statues can be divided into two categories, explained Shen Maosheng, responsible for the excavation. One is formed by warriors wielding weapons, with straight arms folded and fists half closed; the other is formed by warriors with bows, their right arm in a natural position.
The armor and dress of the figures allows them to be divided into high-ranking military, intermediate officers, inferior officers and common warriors. After a preliminary study, archaeologists now estimate that lower-ranking figures must still be subdivided into two, something that implies a review of the hierarchy in the Army of the time.
The statues were placed in different positions in the well, indicating their different duties in the army, while the armor and costumes indicate the ranks of the warriors.
Importance of the finding
Shen stressed that the discovery further enriched the study of the military system and war equipment during the Qin dynasty (221-206 BC), and also offered new information on the style, characteristics and manufacturing techniques of the statues of the time.
With a length of 230 meters, a width of 62 meters and a depth of 5 meters, archaeologists have estimated that there are more than 6,000 clay statues and horses in the hole of 14,260 square meters.
Swords and bronze crossbows abound among the weapons found. Dishes and cauldrons were also found as well as the oldest golden camel never found before in China.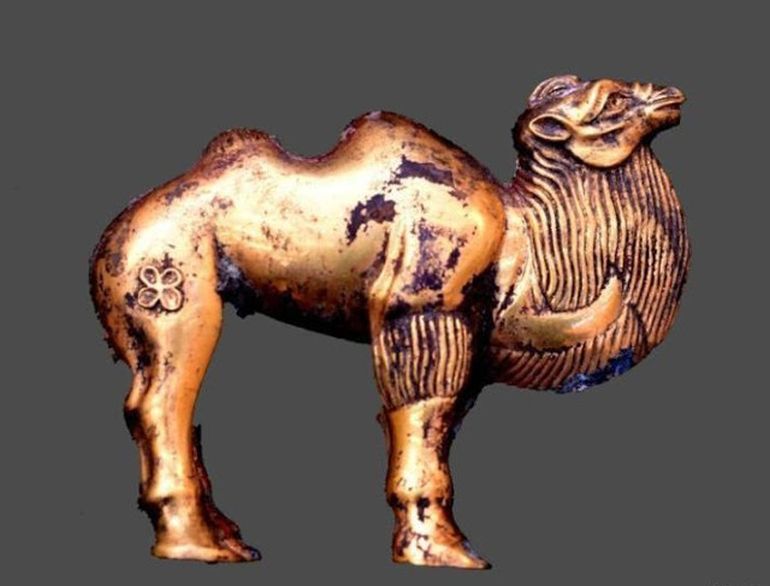 This recent find adds to the account of more than 8,000 soldiers, along with hundreds of chariot and horse figures, which emphasizes the scale of the funeral arrangement. As Chinese archaeologists suggested, the entire necropolis could be as large as 38 square miles (98 square kilometers).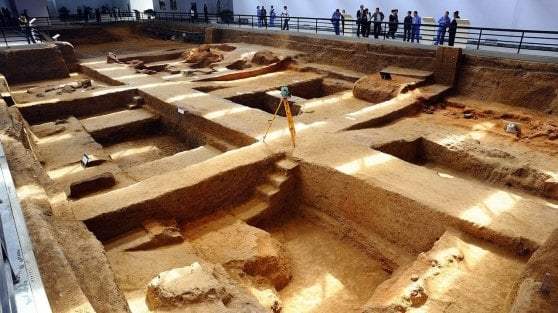 The first terracotta warriors were found on the outskirts of the city of Xian, in the province of Shaanxi, in 1974. It is presumed that the construction of the necropolis lasted 38 years with the sweat of more than 700,000 workers and craftsmen.