20,000 Historical Occult Books Have Been Added To This Digital Archive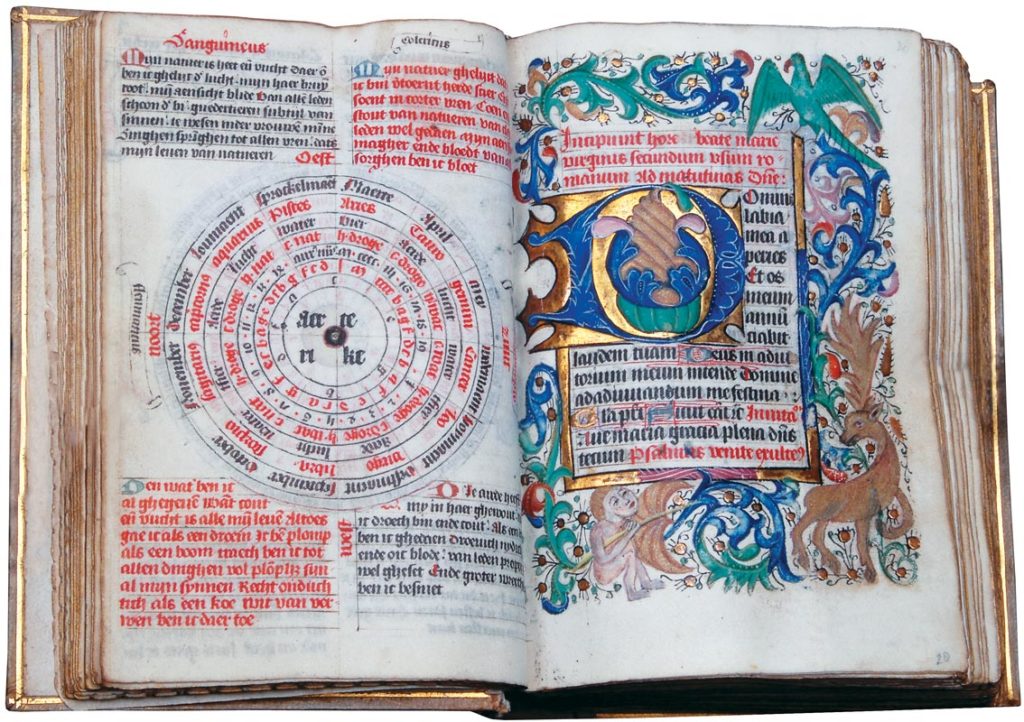 Are you more interested in learning about the ancient magic traditions of Hermeticism than about the newest New York Times bestseller? Than you are in luck, since thanks to the Dutch Ritman Library along with a generous contribution from author and self-proclaimed occult-lover Dan Brown, you can read a massive collection of historical occult books online right now at no cost. That is, if you are able to read Dutch.
One of the world's biggest set of occult texts, the Dutch Ritman Library has over 20,000 works on philosophy, mysticism, religion, alchemy, astrology, and magic which are between 100 and 600 years old. Now, a few of them are finally be available on the internet. As part of the Hermetically Open Project, the library is working to digitize its massive collection. Currently, there are already 1,617 of the 4,600 core texts available online. The only difficulty? The present offerings are only in Dutch and Latin, but additional texts in French, German, and English will be added as the project continues.
The Ritman Library on YouTube
Digitizing a collection this large is a massive and expensive undertaking which requires a great deal of time, effort, experience, and above all, money. In addition to Brown's generous donation, Prins Bernhard Cultuurfonds, a foundation that supports the preservation of art and culture in the Netherlands, contributed an additional €15,000 (around $18,713) to the important project.
Although the whole collection isn't yet available online, interested readers and occult-lovers could navigate the official "Guide to the Bibliotheca Philosophica Hermetica" online to find out what unique texts the library has to offer you. Among the uncommon texts are volumes on alchemy, "the science of change and is concerned with the question of processes, in nature and in man," mysticism and magic, Hermetica, or the works linked to ancient philosopher Hermes Trismegistus, and much more. Several significant works have already been digitized and put online, such as texts about Nicholas Flamel, the renowned alchemist of Harry Potter fame, but the process has been anything but stress-free.
Since January, subscribers from all over the world have been thrilled at the chance to get into the Ritman Library's incredible collection in the comfort of their own computers, but a lot of them have already pointed their disappointment at the site's presentation. Several unhappy patrons took to The Ritman Library Facebook page to air out their grievances, which contained complaints regarding the language limitation (the interface is Dutch only right now), the confusing navigation, and also limited access. The library, however, is accepting every single criticism. "Thanks for your feedback and suggestions, much appreciated," a response on Facebook reads. "We have only recently uploaded these files, and couldn't wait to share them with you all already. So we are still improving the whole presentation and will keep you posted about any updates!"
Despite its flaws, the new digitization project remains an extremely exciting development for book-lovers all over the world. Thanks to the interest of technologically savvy readers, the difficult work of committed librarians, along with the generous contributions from bibliophiles such as Dan Brown, anyone interested in the occult, ancient philosophy, mysticism, magic, or the inspiration behind novels like The Da Vinci Code may explore their passions, at no cost, from anywhere.
Whether you're searching for an early manual to turning matter into gold or looking for a historical copy of the Quran, you will find it online today. Check out the full collection here.
A Very Pagan Christmas Special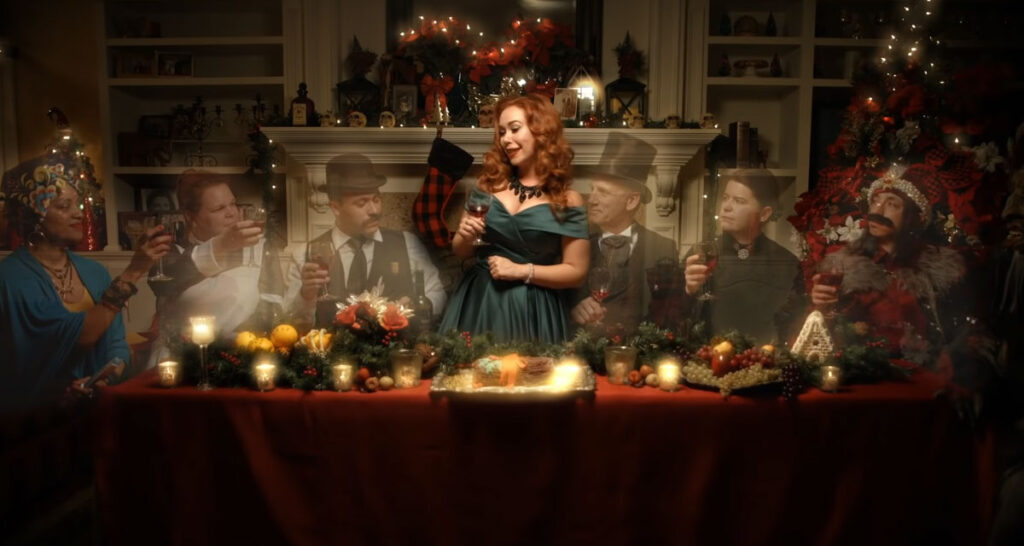 Explore the dark origins of Christmas with this pagan Christmas special from Macabre Mondays.
When you dig just under the surface of modern Christmas you begin to find the joyous holiday full of ghosts, monsters, and other darkness. For creeps like us it's basically a second Halloween. Colder, yes, but with equal amounts of macabre merriment.
Macabre Mondays host Malia Miglino invites you to join her festivities as she explores the holiday's pagan roots:
Human sacrifice, Yule logs, mistletoe…what do all 3 of these things have in common? Easy – Christmas AND Paganism. I'm breaking the door open on the origins of Christmas and Creeps, it's DARK.

From the ancient Romans who celebrated Saturnalia to the Vikings who poisoned human sacrifices with mistletoe to Charles Dickens ghost stories….the history of Christmas is long, varied, dark and stolen. So grab some wine, prepare a feast and settle in for a crazy night of lore and Yule while I celebrate with some of my favorite ghosts of Christmas's past.
For more Macabre Mondays subscribe on Youtube right here.
Satanic 'Snaketivity' on Display for Christmas in Illinois Capitol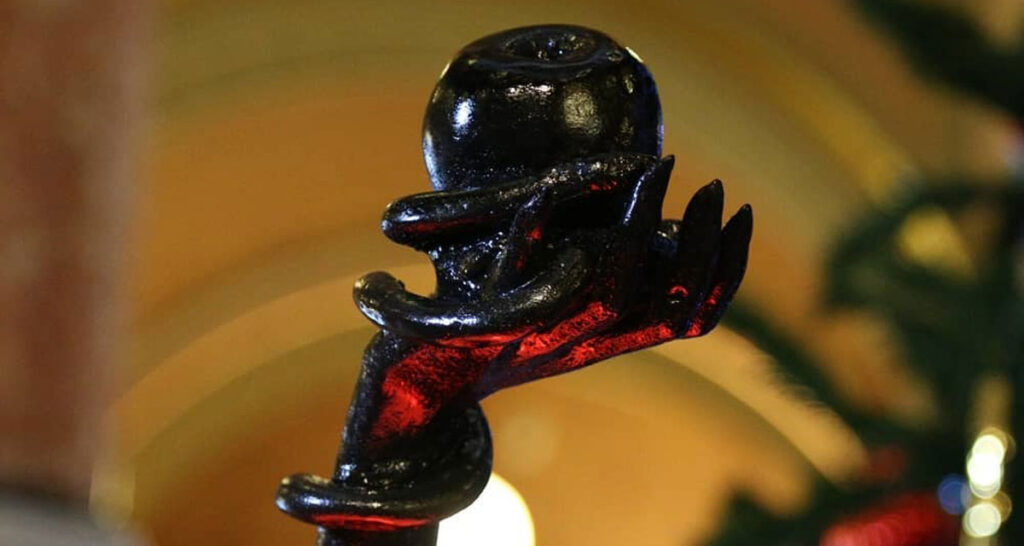 The Satanic Temple of Chicago installed a sculpture of a hand holding an apple with a snake wrapped around it for the holidays.

Snaketivity on display in Springfield, Il.
"Fill your eyes and ears with Satanic holiday cheer! The Snaketivity is here!" the Satanic Temple of Chicago posted on Instagram this week.
The "Snaketivity" is a black resin sculpture of a hand holding an apple with a snake wrapped around it. The base reads, "Knowledge is the greatest gift." It is currently on display for the holiday season in Springfield alongside a menorah, a Christmas tree, and a Nativity scene.
More weird holiday cheer:
When the Satanic Temple announced the plan in November, they wrote that the Snaketivity would be "bringing a message to the Illinois state capital that religious freedom means freedom of representation for ALL religions… not just the ones that don't offend Christians."
With a plea to "Please consider what you may do to help us bring Satan to Springfield!," the group raised $1,700 on GoFundMe for their Satanic holiday display.
"I suppose it is their free speech rights to do that, so I can't deny that. But do I agree with it? Absolutely not," one interviewee told WBMF News. "I can't disagree with the statement in itself but when it's coming from a satanic or a cult group, my response would be that everything about Satan is a lie."
"I think it's inappropriate because it's not something that should be displayed for a lot of people to be offended by," said another. "I would be offended by that myself."
The statue will remain on display in the Illinois State Capitol until Dec. 29.
Exquisite New Edition of 16th Century Occult Tome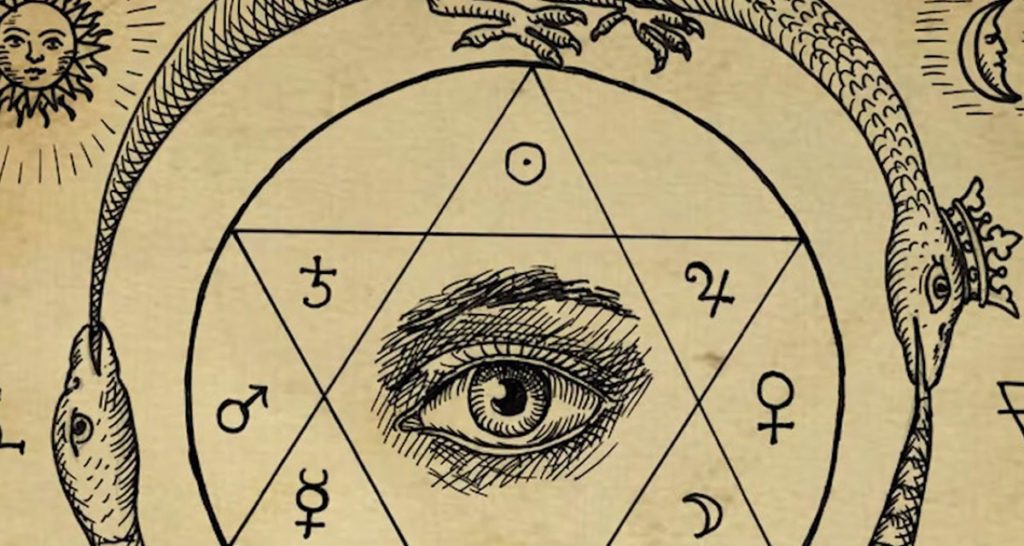 Bring this once banned book of science and the occult back to life with a beautiful new edition from Black Letter Press.

Black Letter Press is crowdfunding an exquisitely illustrated new edition of Natural Magick by Giambattista della Porta, the 1558 book about the occult that was listed in an idex of forbidden books.
From the IndieGoGo campaign:
Natural Magick was first published in 1558. Giambattista della Porta was a magus, or a natural magician, who searched nature for similarities that would serve to build a broad template of forced understanding of seeming likenesses, looking for the great connector in the exceptional and the unusual, the stuff outside of the formerly Aristotlean world.

Porta writes in the first chapter, defining the word "magic": "Magic took her name and original [sic] from Persia… In the Persian language, a Magician is nothing else but one that expounds and studies divine things; and it is the general name of wise-men in that country… Magic was begun in Persia by Zoroastres". Therefore it is not a book of ceremonial magic, spells or any religious topics but an encyclopedic work of natural wonders, a gold-mine of information and clever wishfulness written at a time when science was still in its infancy. Magic is described as a specific science of natural objects.

Natural Magic concerns itself with a variety of subjects della Porta had investigated such as magic, alchemy, optics, geometry, cryptography, magnetism, agriculture, the art of memory, munitions, and many other topics, all grouped together and refined, distilled, into a compendium of natural knowledge.

While some of della Portas described Experiments on living animals and Humans might seem curious and quite cruel to the modern reader, his researches in optics were visionary. He gave the world the first published description of the convex lens and the camera obscura. Though he did not invent these, his work is perfecting and describing them, and their inclusion in Natural Magick, contributed to the dissemination of this knowledge.

The first edition of Natural Magic (1558) ended up on the spanish Index of forbidden Books due to Porta's naturalistic approach to witchcraft and necromantic arts. A second version in 1589 was purged of the infamous – and one of the few passed on – recipes for a witches unguent. Della Porta speculates in this banned chapter, that the witches flight and orgiastic encounters with demons and the devil had a natural explanation. Hallucinogenic plants were used to create the flying ointment – a material substance with occult, but non-demonic properties.
A new edition of Natural Magick by Giambattista Dell Porta from Black Letter Press
Back this project on IndieGoGo right here.