1st Color X-Rays of Human Body Are Bloody Amazing
Stunning new color X-ray images, from a company called Mars Bioimaging, in New Zealand, seem to make flesh and bone translucent and hyperreal.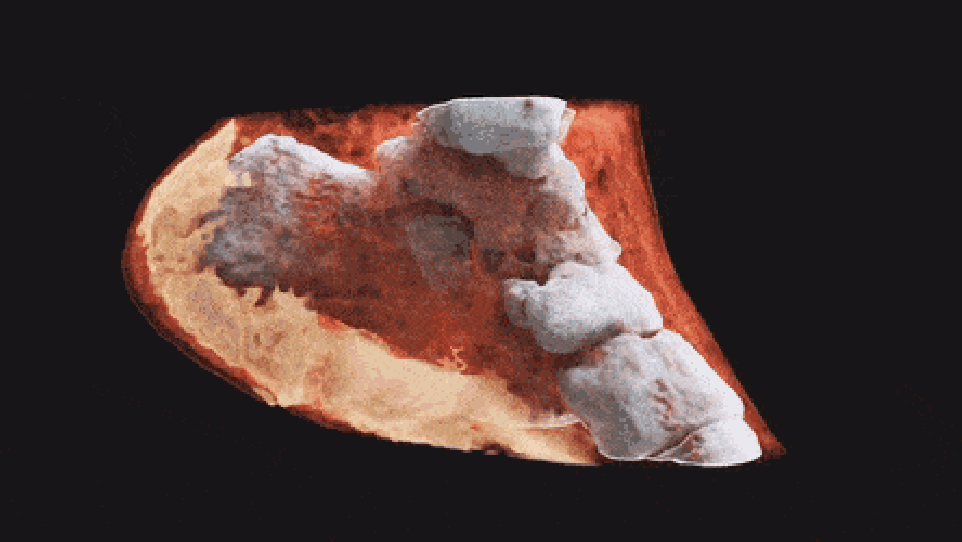 The gif above shows one of the company's strange and fascinating images: a slice of human ankle, with off-white, rugged bones, bloody-looking muscle tissue and a pad of fat smeared protectively under the heel with a whipped-cream texture.
This image shows a wrist with more muscle, less visible bone, almost no fat and a clearly-articulated watch:
It's important to note that these aren't "true-color" X-ray scans as most people would commonly understand the term. As the inventors of the sensor that was used to make these images described in a 2015 paper in the journal IEEE Transactions on Medical Imaging and on the company's website, the colors in these images are applied based on the computer's detection of different wavelengths of X-rays passing through different substances.
There are, however, no "true" red X-rays or "true" white X-rays; the device's programmers assign different colors to different detected body parts. (What human brains interpret as color comes from different wavelengths of light in the visual spectrum bouncing off objects. Visible light is also a form of electromagnetic radiation but is lower-energy than X-ray light.)
To successfully distinguish muscle, fat and bone, Mars Bioimaging developed sensors that could fit inside computed tomography (CT) scanners (circular X-ray devices that produce three-dimensional X-ray images) and produce very detailed information about the wavelengths of individual X-ray photons that pass through and bounce off human tissue.
By sensing the wavelengths that disappear after passing through a particular bit of tissue, the device makes a judgement about what chemicals make up that tissue and uses that information to figure out what sort of tissue it was. The photon-counting technology, the company says in its marketing materials, was originally developed as part of its founders' work with CERN, the European Organization for Nuclear Research, which operates the world's largest atom smasher.
By matching those scans with details about how different chemical compounds interact with X-ray light, they were able to distinguish different compounds in X-ray scans, the researchers wrote in the 2015 study. To produce these new grody, gorgeous color images of living tissue, they simply tasked the computer with painting the different compounds of fat, bone and muscle different colors.
The benefit for researchers, the company claims in its marketing materials, isn't so much the fascinating visuals (though that's a plus) as it is the wealth of precise chemical data on objects in the scanner. The careful, multilayered tissue scans, they write, will enable new precision in medical research.
Originally published on Live Science.
10 robotic dogs pull truck along in new video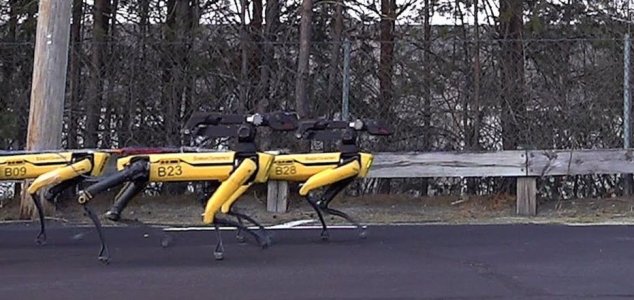 Image Credit: YouTube / Boston Dynamics
The robots seemed to have no problem hauling the truck.
A small army of Boston Dynamics' dog-like robots have been filmed hauling a truck through a parking lot.
Known as SpotMini, this four-legged contraption has become something of a celebrity in recent years thanks to videos showing it performing a wide range of tasks and balancing acts.
This latest footage shows more of the robots than ever before – ten of them to be exact – all working together to haul a large truck through the parking lot outside Boston Dynamics' headquarters.
Each robot is 0.84 meters tall and can carry a payload of around 14kg.
What's interesting is that these robots will actually be available for companies to purchase in the near future, meaning that they are no longer just a work-in-progress.
"It only takes 10 Spotpower (SP) to haul a truck across the Boston Dynamics parking lot," the firm wrote in the caption for the video on YouTube.

"These Spot robots are coming off the production line now and will be available for a range of applications soon."
Source: Evening Standard
New CRISPR Tech Could Cure Herpes
Hunter-Seeker
Gene hacking techniques that were recently used in human cells for the first time could someday let doctors shred up and destroy viruses like herpes or hepatitis B inside human cells, scientists say.
The new technique is called CRISPR-Cas3 — usually, when you hear about CRISPR tech, it's the Cas9 variety — and Cornell researchers believe it could be used to cure viral diseases, according to a university-published press release.
DNA Shredder
The scientists used Cas3 to identify and shred long stretches of human DNA, according to research published in the journal Molecular Cell last week. The new gene-hacking tool makes more and broader cuts in genetic material than CRISPR-Cas9, meaning it could let scientists quickly learn what specific, long stretches of genetic information do and how they interact with certain diseases.
It also means that the gene-hacking tool could attack and shred viral DNA.
"My lab spent the past ten years figuring out how CRISPR-Cas3 works. I am thrilled that my colleagues and I finally demonstrated its genome editing activity in human cells," said Cornell molecular biologist Ailong Ke. "Our tools can be made to target these viruses very specifically and then erase them very efficiently. In theory, it could provide a cure for these viral diseases."
READ MORE: CRISPR-Cas3 innovation holds promise for disease cures, advancing science [Cornell Chronicle]
Scientists Put Human Brain Genes in Monkeys and Made Them Smarter
It's time for the latest edition of "What Could Possibly Go Wrong?", the game show that pits seemingly unethical science against potentially catastrophic predictions. In today's competition, scientists in China (one point already for the catastrophic team) announce they used gene-editing to place human brain genes in rhesus macaque monkeys and it made their brains smarter. Cue the music from every "Planet of the Apes" movie and let the game begin!
"The presented data represents the first attempt to experimentally interrogate the genetic basis of human brain origin using a transgenic monkey model, and it values the use of nonhuman primates in understanding human unique traits."
If the opening paragraph of the new study, "Transgenic rhesus monkeys carrying the human MCPH1 gene copies show human-like neoteny of brain development," published recently in the journal National Science Review, is any indication, scientists are learning from lawyers how to protect their clients/experiments by hiding them in clouds of big, confusing words and phrases. Experimentally interrogate?
China Daily reports that researchers from the Beijing-based National Science Review, the Kunming Institute of Zoology, Chinese Academy of Sciences and the University of North Carolina (that's in the U.S. – looks like it's playing for the Seemingly Unethicals) edited human MCPH1 genes – a gene that is critical in fetal brain development because it controls brain size and rate of growth – and created 11 transgenic (a cloud word meaning "artificially carrying DNA from an unrelated organism") monkeys. Eight of those monkeys were first-generation and three were second-generation, obliterating the 'artificial' part of 'transgenic' by getting their human genes from their monkey parents.
"According to the research article, brain imaging and tissue section analysis showed an altered pattern of neuron differentiation and a delayed maturation of the neural system, which is similar to the developmental delay (neoteny) in humans."
In other words, the monkeys showed the human trait of slow brain development (neoteny) rather than the rapid growth of normal monkey brains. What was the benefit of this slow growth?
"The study also found that the transgenic monkeys exhibited better short-term memory and shorter reaction time compared to wild rhesus monkeys in the control group."
To put it bluntly — even the monkeys could understand the results because the human genes made them smarter!
Ding-ding-ding! That bell means it's time to play the lightning "What could possibly go wrong?" round.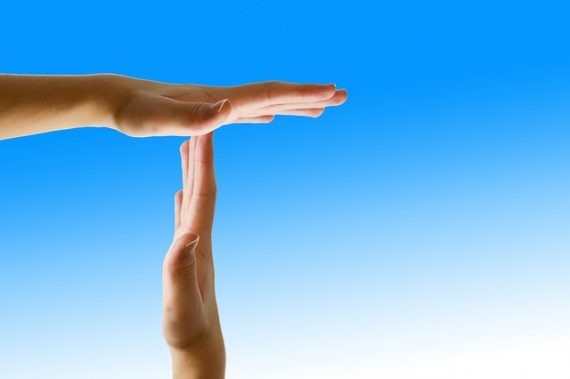 Time-out called by the Potentially Catastrophics. In a shocking and somewhat honorable display of conscience, Martin Styner, a University of North Carolina computer scientist and coauthor of the Chinese report, told the MIT Technology Review that his role was merely to train Chinese student on how to extract brain volume data from MRI images and, after learning the true purpose, considered removing his name from the paper, which he claims could not find a publisher in the West. Styner then throws his "What could possibly go wrong?" pitch:
"I don't think that is a good direction. Now we have created this animal which is different than it is supposed to be. When we do experiments, we have to have a good understanding of what we are trying to learn, to help society, and that is not the case here."
Unfortunately, that pitch didn't strike out Bing Su, the geneticist at the Kunming Institute of Zoology who led the research. He told the MIT Technology Review he is planning to create more smart monkeys and is planning to test another gene — SRGAP2C – which has been called the "humanity switch" and the "missing genetic link" because it appeared about two million years ago when Australopithecus (the Southern Ape) was being replaced by the smarter Homo habilis.
Putting the "humanity switch" in a monkey? What could possibly go wrong? This game isn't over … it's barely starting. Is this progress … or an unethical march down the field to unforeseen consequences?
If we've learned anything from "Planet of the Apes," it's that if this game goes into overtime, it won't be a sudden death.
Source: Mysterious Universe