17 People With Real Life SuperPowers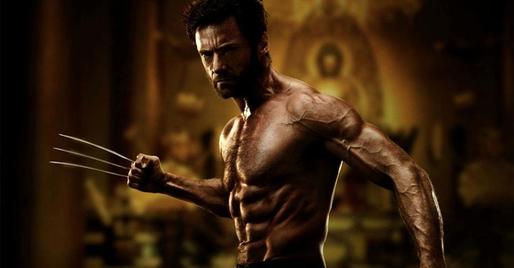 Have you ever dreamed about having super powers? Most likely if you are anything like me you have fantasized about having extraordinary abilities such as super strength or moving objects with your mind.
We have found 17 examples of people who claim to have developed some extraordinary abilities. Perhaps we are evolving into a world of zero limits.
1. X-Ray Vision
Natasha Demkina is a Russian woman who claims to be able to see into peoples bodies. Just like an X-ray machine she is able to detect problems inside of people and diagnose them.
Natasha was a normal kid up until the age of ten according to her mother. At that age her abilities began to manifest.
I was at home with my mother and suddenly I had a vision. I could see inside my mother's body and I started telling her about the organs I could see. Now, I have to switch from my regular vision to what I call medical vision. For a fraction of a second, I see a colorful picture inside the person and then I start to analyze it. says Demkina.
2. Magnetic Body
Liew Thow Lin is a man from Malaysia who can stick metal objects into his body. Although scientists cannot detect anything going on with the magnetics of his body he is able to hold and balance a unique amount of metal objects on his skin.
3. Super Human Memory
Daniel Temmet is able to memorize incredible amounts of information. For example he was able to recite Pi up to 22,514 digits in five hours and nine minutes on 14 March 2004.
Most Savants are not able to explain how they accomplish their amazing abilities but Daniel is different. He explains that in his mind every whole number up to 10,000 has its own unique texture, color, shape and feel. This has helped him to remember things visually much easier then the average person.
In his experience the visual image of 289 as very ugly, 333 is particularly attractive, and pi is beautiful. Perhaps this is how the frequency of numbers and numerology work with the logical world.
4. No Need for Sleeping
Imagine what life would be like if you didn't need to sleep? I know we would miss out on a lot of fun dreams but what could we accomplish? Well Al Herpin was a man who knew what that was like.
Al Herpin claimed to have a rare type of insomnia where he didn't need to sleep and at one point in his life had apparently been awake for over 10 years. This attracted the attention of medical professionals who investigated further.
They found no bed, or sleeping place in Al Herpin's home. He claimed to go to work and then sit in his rocking chair reading until it was time to go to work the next day. He was found to be in good health and also lived to the old age of 94.
5. Stomach of Steel
Michel Lotito was known for his ability to eat non-digestable objects without any bad effects. He was seen to consume glass, metal, rubber and other objects. Do not try this at home.
6. Super Language Abilities
The average person on earth is estimated to only be able to speak 1.69 languages. Harold Williams, on the other hand was able to speak 58 different languages.
Harold was a normal kid until the age of 7 when he describes having an 'Explosion in his brain'. After that he learned latin, which is the root to many languages, and couldn't get enough.
He spent his life traveling the world going region by region learning all the languages he could.
7. Eagle Vision (20x more acute than the rest of us)
Veronica Seider holds the world record for being able to see the smallest object without assistance from technology.
In 1972 the University of Stuttgart, in then West Germany, reported that one of their students; Veronica Seider had a visual acuity 20 times better than average person. For example she could identify people at a distance of more than a mile away (1.6 km).
The typical person would need a set of binoculars to be able to accurately accomplish that.
8. Sonar Vision (like Bats or Dolphins)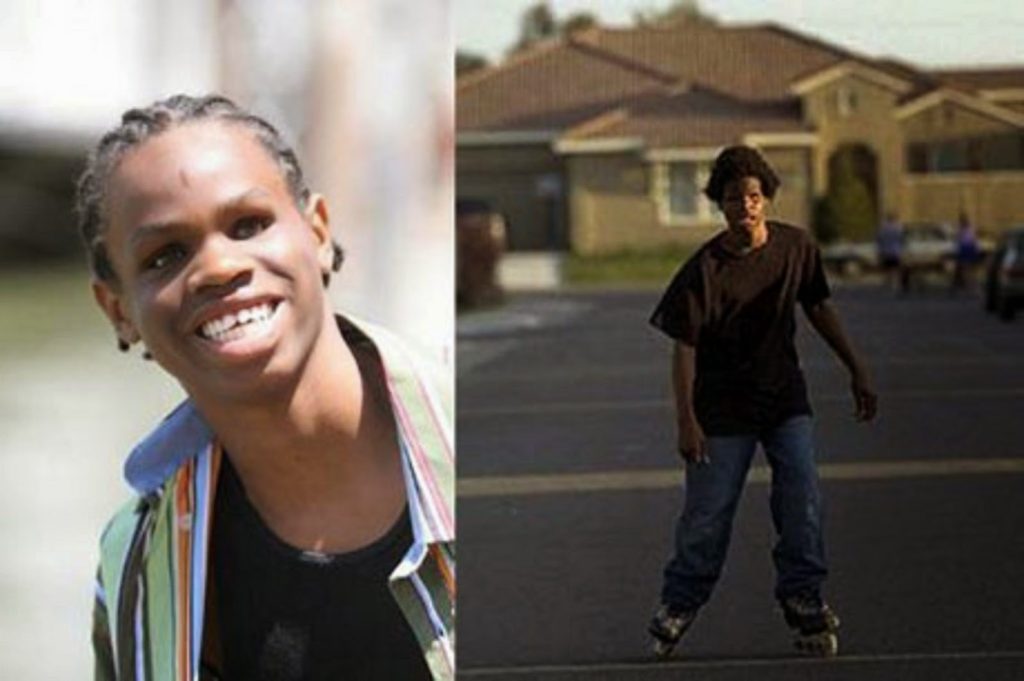 Ben Underwood is an extraordinary person with the ability to see using Human Echolocation. Ben lost his eyes to cancer and is completely blind. However, using a series of clicking noises Ben is able to navigate the world around him.
Check out this awesome video about Ben transcending limitations and living a regular life.
9. High pain tolerance
Now we have heard of people using meditation to ease the pains of child birth but Tim Cridland has decided to use his high tolerance for pain as a means of performance and entertainment.
There is nothing abnormal about me physically. Everything I've done, I've trained myself to do. I'd say what I'm doing is demonstrating some kind of extreme examples of what you can do with your mind and combining that with your body. You could take the same techniques I use to overcome pain and use them in your own life to inspire you to persevere against the pains in life we all have to deal with." Tim Cridland – Speaking in Faze Magazine.
10. Communicating with Animals
Kevin Richardson is a South African animal behaviorist who had been accepted into several lion prides and clans of hyenas.
He has broken almost every safety rule in the book and says he focuses more on intuition than traditional knowledge when it comes to his interactions with these wild animals.
Imagine a world where we all lived in harmony with the animals around us.
11. Sensory Abilities and the Recognition of Music
Arthur Lintgen is an american physicist who can look at phonograph records and recognize the song. He says he is able to look at the grooves and recognize the song recorded. He can also tell if the song is being played loud or quiet based on his ability to focus in on the little details of the records.
12. Human computer
Shakuntala Devi was a woman born in India with the natural ability to calculate numbers beyond normal human abilities. Even at the very young age of 6 and without formal training she was demonstrating her abilities to calculate and memorize in the University of Mysore.
She has been tested many times and has been able to do all of these calculations in her head. For example when she was tested at The University of California Berkley where she was asked to accurately calculate the cube root of 61,629,875, and the seventh root of 170,859,375 she passed with flying colors.
13. Photographic Memory
Stephen Wiltshire is a British architectural artist who can look at a landscape once and then draw it with perfect accuracy.
He frequently draws entire cities from memory, based on double, brief helicopter rides. For example, he produced a detailed drawing of four square miles of London after a single helicopter ride above that city. His nineteen-foot-long drawing of 305 square miles of New York City is based on a single twenty-minute helicopter ride" – Wikipedia.
14. Long Distance Running (100 miles, JUST FOR FUN)
There is a group of natives in northwestern Mexico called the Tarahumara People who are known for their ability to run very long distances. The Tarahumara word that they call themselves is Rarámuri which means "runners on foot" or "those who run fast".
They have reported to run 200 miles (320 km) in one session typically over a period of two days.
This isn't the only case of people being able to run crazy long distances. There is a man named Dean Karnazes who ran 350 miles (560 km) in 80 hours and 44 minutes without sleep in 2005.
15. Iceman
Wim Hof is a man in his 50s who has pushed the limits of cold all over the world. In the past 35 years have faced all kinds of challenges and holds 20 guinness world records.
He climbed Mount Kilimanjaro and Mount Everest in shorts, broke records by swimming under ice water, and ran half a marathon in the desert without drinking.
Wim uses a breathing meditation technique that makes it so he doesn't feel the cold in the same way we do. He claims it has enhanced his immune system and that he doesn't suffer any bad effects from this ice dips.
16. Super Human Reflexes
Isao Machii is a Japanese Iaido master who has the quickest reflexes in the world. He holds many world records for his quick sword skills. Check out the video below to see him attempt to cut a shot BB in half.
17. The Indian Who Doesn't Need Food or Water to Survive
An Indian holy man has amazed a team of doctors by not eating or drinking anything for two weeks.
Prahlad Jani, 83, who says he has not had a bite to eat for 70 years, was put under constant surveillance to test his astonishing claims by a team of 30 military medical staff.
During a 15 day stay in a hospital in the city of Ahmedabad, India — he astounded doctors by not eating, drinking or going to the bathroom.
We still do not know how he survives,' neurologist Sudhir Shah said at the end of the experiment. 'It is still a mystery what kind of phenomenon this is.
Prahlad Jani says he was blessed by a goddess at a young age, which gave him special powers.
During the observation, which ended last Thursday, the doctors took scans of Jani's organs, brain and blood vessels, and conducted tests on his heart, lungs and memory capacity.
If Jani does not derive energy from food and water, he must be doing that from energy sources around him, sunlight being one," Shah said. "As medical practitioners, we cannot shut our eyes to possibilities, to a source of energy other than calories. – Ref.
Prahlad Jani explains that he receives his nourishment from a substance that is produced from a hole in the roof of his mouth. This substance is called amrit or amrita in numerous yogic texts. Amrit is a Sanskrit word that literally means 'without death'.
More commonly amrit has been translated as the "divine nectar" or "drink of the gods". Many advanced yogis and sun gazers also claim to have experienced the amrit substance, which is thought to be secreted by the pineal and pituitary glands when activated by advanced yoga practices. – Ref.
Perhaps the limits we think we have are just in our minds.
Source: – humansarefree
People of the shadow: what do the mysterious shadow creatures want from us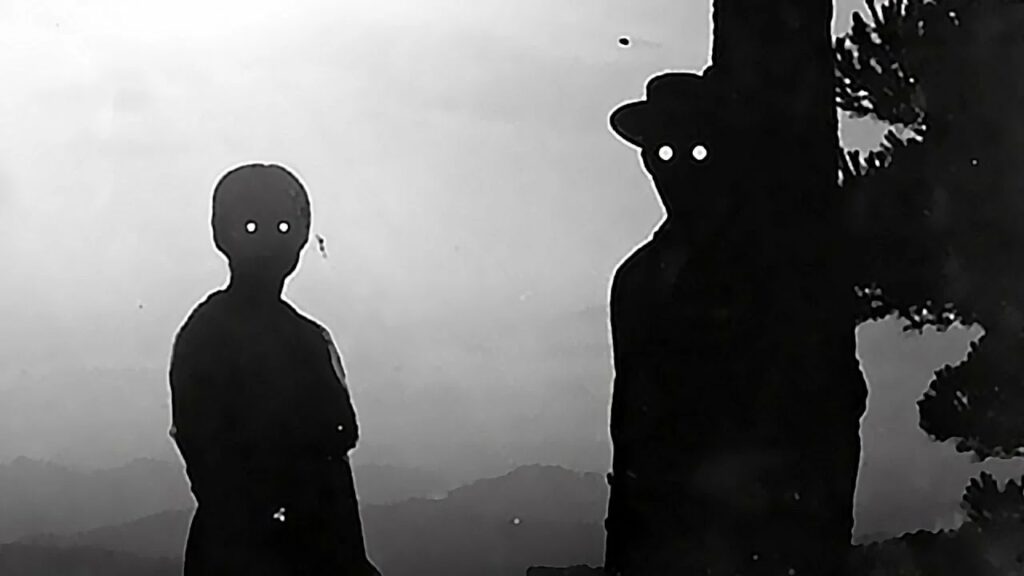 Shadow creatures are neither ghosts nor people, and we know these creatures as shadow people. It seems that the "shadow" know about our location and want us to feel fear or even panic in their presence.
People-shadows or shadow people are paranormal dark barely visible silhouettes known to mystics for a long time. They look like dark humanoid creatures or barely noticeable ghosts, often seen only with peripheral vision. Witnesses claim that shadow people only catch a few seconds, eyewitnesses also say that they looked into the eyes of shadow people and their eyes shone with a red light, like demons.
Shadow people can take different shapes and sizes: look like full-fledged people or even like animals. But most often these are thin tall strange figures. Be that as it may, they appear only for a moment, quickly evaporating into the air. Unfortunately, they can harm humans, which was proven in 2013.
The video posted on the web had confirmation of the existence of a shadow man who was visible for over a minute! An unknown silhouette knocks down a man walking down the corridor and drags him across the floor for several seconds. After some time, it also suddenly disappears, releasing the person. As it became known, the building where the striking phenomenon was filmed has complaints from tenants who more than once meet paranormal events in their home.
There are very few known cases though of adverse events caused by shadow people. In most cases, they appear or disappear as soon as they are found.
Shadow creatures can be spotted out of the corner of your eye. Some people who saw them or knew about their presence say that they are alien creatures, slipping in and out of our field of vision. In the eyewitness accounts, the observation of the recurrence of shadow manifestations is especially often mentioned.
Whether they are an elusive race that has always coexisted with us is an interesting theory suggesting that these creatures are frequent guests in our lives.
Paranormal researchers consider shadow people to be malevolent supernatural entities. Perhaps shadow people will not cause physical pain, but they can affect you emotionally, for example, cause fear – this gives them energy.
Skeptics and scientists believe that shadow people are optical illusions or hallucinations that appear under the influence of drugs or physiological changes in the body. When the left temporo-parietal brain is stimulated, these strange images are created.
Often the appearance of these shadows is inextricably linked with sleep paralysis, when a person is, as it were, between sleep and reality. Scientifically, this is called hypnogogy. Hypnogogia is called "the phenomenon of the face in the dark" for such hallucinations.
All eyewitnesses, regardless of where they live, talk about the same sensations in the presence of shadow creatures. Fear is a cold feeling that overcomes a person at this moment.
Some people say they even saw the eerie red eyes of these dark personalities that momentarily appear anywhere and demonstrate the ability to walk on the walls of enclosed spaces, which defies the general laws of physics.
Whoever they are, they feed on human energy, emit bad vibrations and give negative emotions. We do not know how they got into our dimension, about the purpose of their mission and how they affect the human essence. The main thing is to stop feeling fear in their presence and not to "feed" anyone with your precious energy.
Ghost hunter told how to summon spirits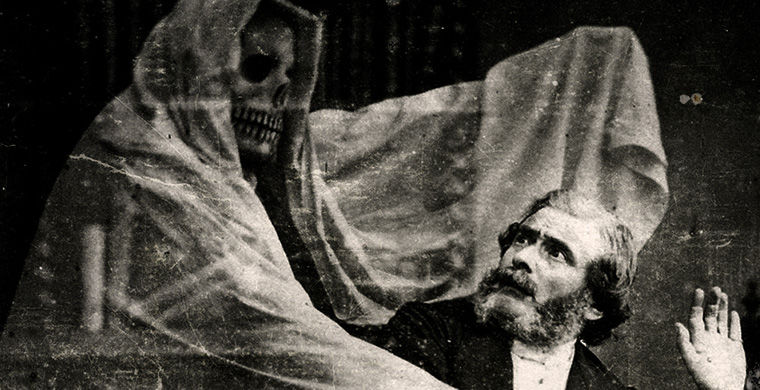 A ghost hunter explained how to summon ghosts and when is the best time to do it according to The Daily Star.
Jade Capasso explores hotels, inns, historical places to allegedly reveal the spirits and ghosts that are present in them. She shares her discoveries on the YouTube channel Ghost Club Paranormal. The girl is sure that you can also talk with spirits.
The 28-year-old ghost hunter is confident that you can talk to ghosts and spirits using a voice recorder. A particularly good time for this, according to her, is the eve of All Saints' Day – Halloween.
"I think there is more activity during Halloween. More people believe in the other world, "she said.
She recalled that Halloween pumpkin is an invariable attribute and symbol of the holiday. People decorate their home with funny, scary, and sometimes even terrifying faces.
"I'm sure there will be more sessions and many will use Ouija boards," she says.
To connect with the "other world", you can go to a famous haunted place, says Kapassa. She also recommends checking your home for ghosts.
To hear a ghost, the girl recommends using special equipment. 
After all, ghosts, she said, emit sounds at ultra-low frequencies that are not perceived by the human ear. You can hear them, as she notes, only on audio recordings.
The girl says that you need to leave the digital voice recorder in a room where paranormal activity is observed all night, or ask questions and wait for an answer.
"Ask questions, and who knows, you might hear a disembodied voice answering you," says Jade.
According to her, there is no need to rush, because the spirits must be given enough time to respond.
"You probably won't hear them in real time. But if you listen to the recording, you might hear someone from the underworld, "she said.
A photographer took a picture of an old house, but did not know that a woman lived there. No wonder – you can only see it in the photo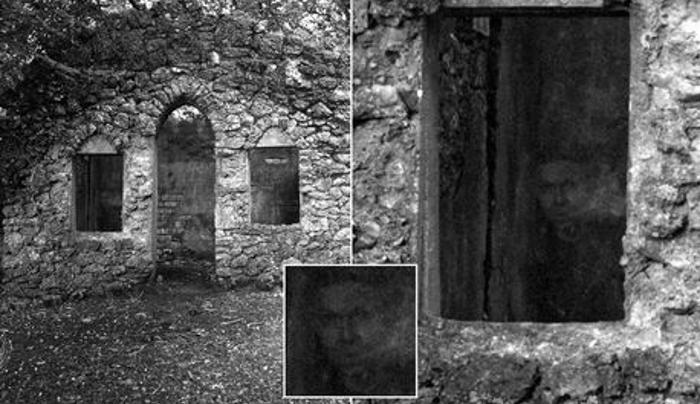 A Scottish resident took a photo of an abandoned building, and then could not believe his eyes when he looked at the finished photograph. From there the woman's face was looking at him, but the man is sure: there was no one in the ruins of the house. Finding an explanation for what he saw was not easy.
A photographer from Scotland, who wished to remain anonymous, decided to arrange an unusual photo session, Unilad writes.
His choice fell on several abandoned buildings that are located in one of the parks in the North Ayrshire region. After taking a couple of pictures, he went to the studio to print them, and then looked at the finished result.
Mysticism often happens in abandoned buildings , and the case with a man was no exception. In one photo, the Scotsman saw the ghostly silhouette of a woman looking at him from a window. However, the man assures that there was no one in the building, and he was alone in the ruins.
During the shooting, I did not feel anything unusual or anything otherworldly.
Despite the fact that the woman's face looks intimidating, he is glad that he managed to capture it. Moreover, the hero of the story shared the frame with all friends who adore mysticism and riddles.
I'm happy that I was able to capture something that looks like a ghost. I am even proud to be able to show photos to people who love riddles.
Many people, according to the photographer, are inclined to believe that this is a ghost, who love to talk to children so much, although the author of the picture himself is in no hurry to draw conclusions. He even looked at the frame under a microscope, but never came to the truth.
You can, of course, speculate, but the human brain makes us see familiar traits everywhere, especially if we look at them long enough.
Moreover, the photographer, according to him, does not really believe in ghosts and other mystical phenomena.
I don't like the term paranormal. As for ghosts, I don't know if they exist. I don't even know how to define them. What is it? Energy?