14th Loch Ness Monster Sighting Pushes 2019 Closer to Record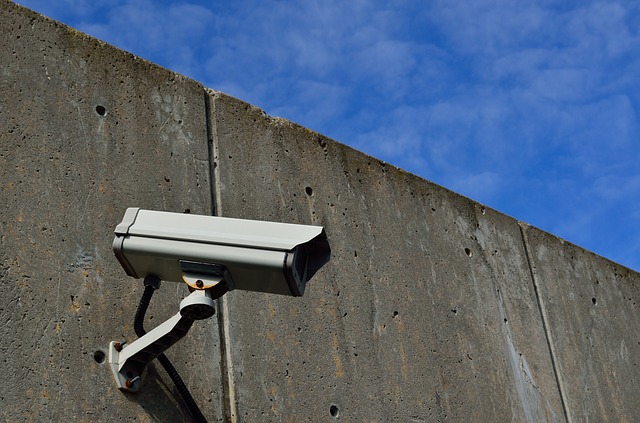 Professional sports fans hate when rules are changed to make games more entertaining because it often cheapens long-standing and long-revered records — lengthening the baseball season and the addition of the 3-point line in basketball are two examples. The same thing may be happening in Scotland — no, the rules of caber tossing haven't been changed – but the inclusion of Loch Ness monster sightings on the 24-7 closed-circuit TV camera has contributed to 2019 fast becoming a record-breaking year for Nessie sightings. The 14th sighting this year just came in that way. Will this mean you can say you Stormed Loch Ness if you watched the event on CCTV?
"I watched the channel as a relief to the stress accumulated from watching recent large scale political protests in Hong Kong."
Well, you certainly can't blame Michael Yuen of Hong Kong for looking for something to take his mind off of the news, and it's certainly better for his health that using pharmaceuticals or large quantities of adult beverages. According to The Official Loch Ness Monster Sightings Register, Yuen saw something "coming out of Urquhart Bay" at "1900 hours" (7 pm). He claims the object moves across the water from right to left on his screen for about 30 seconds before it moved "south behind a tree before disappearing into the water." The official site and the Daily Record both show only still shots of the sighting (see them here) and neither explains how Yuen knew that it disappeared in the water when he also said it was behind a tree. Perhaps because he didn't see it reappear on the other side of the tree? Does the Loch Ness CCTV pan the area? In any event, it's too blurred to tell what it might be and there are no other reports from the actual shore.
Speaking of the Storm Loch Ness event scheduled to take place on Saturday September 21st (the day after the Storm Area 51 event but before the October 1 Storm the Bermuda Triangle event, there are now over 27,000 people committed on Facebook (for whatever that's worth) to attend and over 51,000 interested. That could skyrocket if the event is covered by the CCTV – and their viewing counts towards the total attendance. This would require moving the storming 18 miles from Fort Augustus to Urquhart Castle – or moving the camera. Two people who would certainly attend via video would be Michael Yuen and Ireland's Eoin O'Faodhagain, who has three 2019 sightings, including the first back-to-back ones.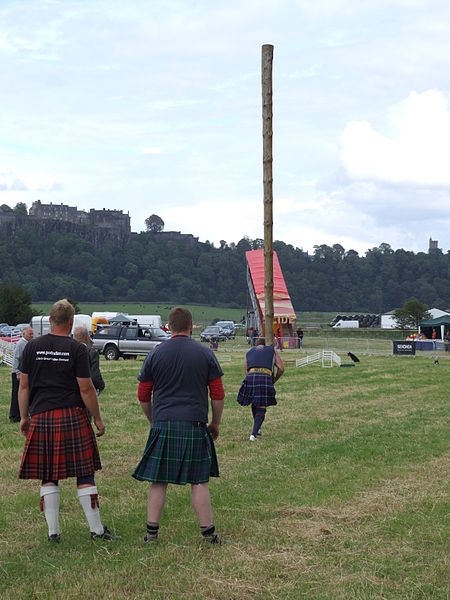 Should these video sightings count towards the 2019 Nessie total? Should these videos be considered for the cash prize awarded to the "Best Nessie Sighting"? How would Scots feel if the Highland Games allow fiberglass cabers to make tossing safer and accessible to more potential competitors? There's people in the U.S. who are still upset about Babe Ruth losing the home run record due to a longer season.
If the annual Loch Ness monster sightings record is broken this year, should it have an asterisk?
Source: Mysterious Universe
Loch Ness Monster Sighting #12 in 2019 and Hot Weather is Blamed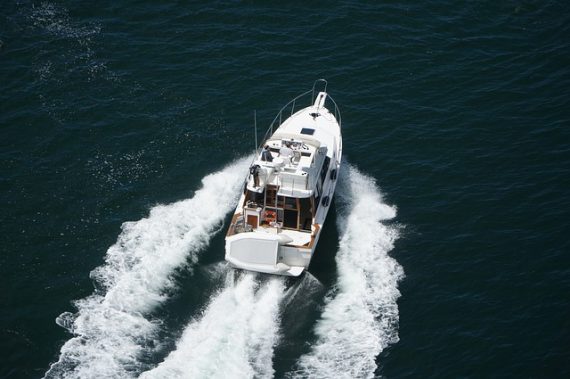 Loch Ness may not have exotic dancers (although the idea has now been planted) nor the marketing effort behind its Storm Loch Ness event as compared to the big one at Area 51, but it does have one thing – plenty of sightings of something not easily explained away that could make 2019 a record-breaking year for Loch Ness monster encounters. Would an Inverness Strippermobile and a Watching For Nessie's Head and Tailgate Party bring the creature up from the depths – not to mention plenty of other creatures with currency to rain on the dancers? Or is the real cause for the increase in sightings in 2019 the unusually hot weather in the area making the loch too warm for this cold-blooded (unless it's a mammal?) creature?
"It was a dead calm, warm night and this thing broke the surface a few hundred yards away. I couldn't make out a head or anything – but there was something in the middle that was different to the rest of it. I watched it for about 90 seconds. It was moving and disappeared. I don't believe Nessie is a dinosaur or anything like that – but there is something in there for sure."
New eyewitness Richard Cobb from Bradford, England, told the Daily Record he was staying at the Craigdarroch Inn in the Highland village of Foyers ("spectacular views over Loch Ness, the perfect place to sit, relax and do a spot of Nessie hunting") on July 25th when he saw something is the water at about 9:30 pm that he couldn't explain. (Picture here.)
"I've been coming to Loch Ness since 1992 and I know what a boat wake looks like. But there were no boats around when this thing surfaced. I never believed in Nessie – but now I'm not so sure. What I saw was just weird."
Well, that account plus a photo (which definitely looks like a boatless boat wake) was good enough to add Cobb's sighting to the list maintained by the Official Loch Ness Monster Sightings Register, which puts it at 2019 sighting #12 after adding a photo taken by Tracy Power (see picture here) on July 13 of a dot on the surface that, as a geomorphologist, she's sure was not a buoy. That followed two sightings by armchair CCTV watcher Eoin O'Faodhagain and the rare sonar sighting by boat captain Mike Bell
Speaking of CCTV, that camera is managed by Mikko Takala, head of the Loch Ness Monster Fan Club and a longtime researcher and scientist, who thinks Nessie is heating up the local tourism trade and sightings business because it's hot.
"There has been a slight increase in surface temperatures in Loch Ness due to climate change. It is possible that a cold blooded creature like Nessie may be encouraged to return and or stay longer in the warming waters of Loch Ness."
Back just a few years ago when there were no sightings, Takala blamed Nessie's disappearance on cold weather, excess road salt in the loch and noise from wind farms. He obviously prefers more sightings, but not at the expense of the climate.
Is weather or climate change the reason for this one-more-and-it's-a-record year for Loch Ness monster sightings? Is it more tourists with more cellphones and more brief pictures of wakes, logs, fish and other things that can be mistaken for a monster?
Would a Strippermobile bring more sightings or distract the boat captains from watching their sonar for monsters, underwater logs, sand bars and piers?
Source: Mysterious Universe
CCTV Footage Captures Mysterious Humanoid Figure Materializing At Night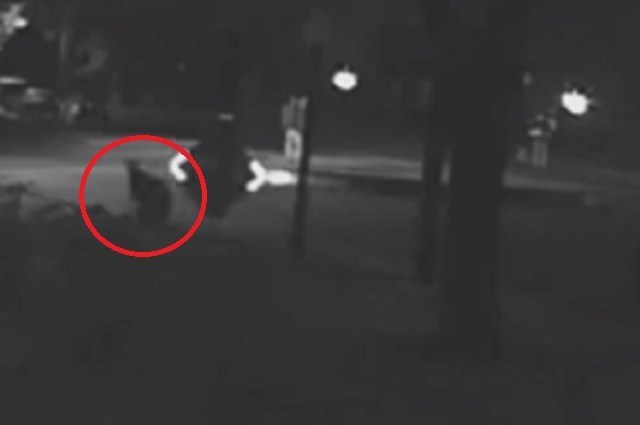 Seen during this exceptionally strange video, appears to be a humanoid type figure at night. They seem to first materialize and later dematerialize not long after.
Little information is known about this video, only that it first appeared on The Hidden Underbelly 2.0 YouTube channel. Whatever this thing is, it appears to be carrying something like a backpack of some sort on its back.
Some people think a time traveler was inadvertently recorded. Unfortunately, the camera perspective is kind of far away, but the silhouette shows a human-like figure walking from across the street and then onto a sidewalk at night.
The video was captured on June 16, 2019. It is by far one of the most bizarre type videos like this ever seen before. The location where this took place was in Salt Lake City, Utah.
The dark figure seemingly turns once they reach the sidewalk across the street. While doing this, they appear to be moving in awkward angle. The figure appears to be hunched over, which signifies that they are carrying something rather heavy.
Not long after, the dark humanoid figure then seems to vanish into thin air. It seems like they dematerialized. Grey and black particles left behind, seem to display far off towards the right hand side of the screen.
Is all of this some kind of camera glitch or did something otherworldly get captured? Maybe some kind of demonic presence or ghost was recorded.
The video quality isn't the best and the rather poor lighting doesn't help either. Everything seems distorted during some parts of the video. This leads some people to believe, that this video was doctored or edited.
If this is real footage, it would be an astounding bit of proof that we are indeed not alone and some things do go bump in the night. It would be interesting to see the original video source as well.
One commenter named RFriend said, "Watch how small the pixels are when he first walks to the left and then as he goes by the tree the pixels get large."
"Than means the video was zoomed in to be edited, all the pixels should be the same size. That's what I think. But, I would stay in the house when it gets dark out, Just to be safe, I know creatures and monsters are out there, Ready to eat your soul. Peace Man."
Wendigo Sighting: The Indian Case and the attack in Canada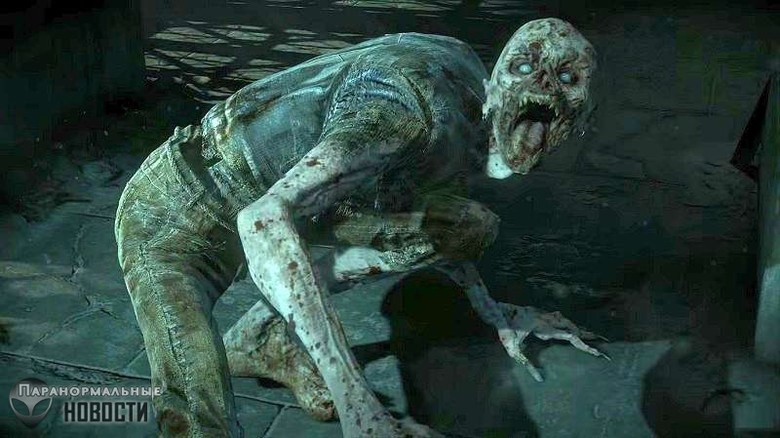 Wendigo is a very strange scary creature whose essence is very blurred. It is a large part of the folklore of the Algonquin Indians living in Canada.
Wendigo is most often represented as a forest monster — tall, insane, and violent. He especially loves human flesh. But there is another aspect, according to which the Wendigo is something like an evil spirit and he settles in a person if he out of need or out of curiosity tries human meat.
In addition, wendigo has another unusual ability, it can capture the minds of people and literally make them insane or sick, directing their actions as a brain parasite.
There is a version that the legends of the Wendigo arose from the observations of the Bigfoot, who were aggressive to people and attacked them or even ate. There is still a legend in the USA that when people disappear without a trace in the forests where bears are not found, then they are devoured by bigfoot.
One of the most famous stories about the Wendigo tells about an Indian named Swift Runner. In 1878 or 1879, this Indian lived with his family somewhere in a remote wasteland in Canada, and once he came to the city of Saint Albert and told a horrific story.
According to him, this winter was very harsh and once the food was completely over, and the temperature dropped to such that it was pointless to go out, you would freeze quickly. The runner had a wife and six children, and his mother and his brother also lived with them. Because of the cold, they began to starve. So days, weeks passed …
"Wait," the townspeople told him, "You're probably imagining, you don't look exhausted at all, you are strong and, on the contrary, you look as if you were well fed."
"Of course," said the Fast Runner, "Because I ate my relatives all winter, chewing on their flesh and nibbling their bones."
Native American Fast Runner and the remains of his relatives
The townspeople were terrified and soon the police were sent to the Runner's house. She found there the gnawed remains of all the members of the Runner family, which confirmed the correctness of his words. Later, the Runner said that everything began after his youngest son died of starvation. After that, he began to kill his relatives and eat their meat.
And soon there were rumors that the Runner was distraught and Wendigo obsessed. He was seen roaring, whining and howling like a wild beast. But for a long time he did not suffer like this, he was arrested and executed.
There are modern cases of Wendigo obsession. On July 30, 2008, Timothy Macklin got on a bus to travel to Winnipeg, Manitoba. Macklin returned home from Edmonton, where he participated in a carnival parade.
On the bus, Macklin snuggled into his chair and dozed off, and soon his neighbor, Vince Lee, fell on him with a knife at the sleeping one. Totally insane in appearance, Lee used Maclean to death with a knife and terrified everyone else on the bus and his driver.
Killed Timothy Macklin with his son
The bus driver immediately stopped, opened the door and rushed out to bring help, and before that he closed the door outside so that the killer would not run away.
However, Lee was not going to run away, he neatly separated the head of Macklin with the same knife from the body, and then began to cut the body itself and delve into the insides. Passengers were sick and vomited from a bloody spectacle, but Lee was calm and cut the meat, chewed it, and put some pieces like an ear, put it in a bag and in a pocket. In reserve.
When the police arrived on the scene and took him into custody, the murderer had already managed to eat decent flesh of the victim. And no, this is not a legend and not a bike, but a completely real case, which the press later wrote about.
Vince Lee worked at McDonald's and, according to his boss, was an ordinary guy, friendly, quiet and restrained by emotions. He has never had conflicts with other people.
According to the passengers, before the attack, Lee was sitting next to McLean, but he could not disturb him in any way; Maclean was dozing and listening to soft music with headphones. Lee sat and looked at everything, looked at him, and suddenly something in his head pereklinilo.
What have wendigo, you say? But with it.
When the investigation into this terrible incident began, it turned out that just a few days before that, Lee had bought several copies of the Edmonton Sun newspaper at once, where there was an interview with a man named Nathan Carlson, who is considered to be a great Wendigo expert. Because of this, it was rumored that after reading this great article, Lee became obsessed with Wendigo and went insane.
Carson himself was deeply shocked by this incident and then admitted that he could not sleep for several weeks after learning of this.