13 spooky vintage board games to play this Halloween
Battle monsters, ghosts, voodoo curses, boobytrapped mansions, haunted carnival rides, and more with these vintage spooky board games.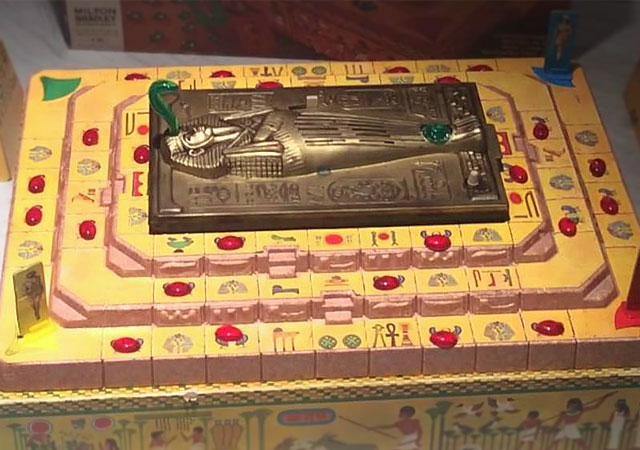 Voice of the Mummy board game
The Ouija board is the only board game known to cause so much fear that people refuse to touch it. But these vintage board games from the 1960s, 70s, and 80s are considerably spookier. We're talking about games where a mummy's voice echos from its tomb, an electronic Deathhead determines if you win a battle against demons or perish, a game where you put voodoo curses on the other players, and plenty of haunted mansions with traps, treasures, and monsters lurking around every corner.
With their eerie box art and creepy themes, these board games will add some spooky fun to the Halloween season without putting your mortal soul in danger.
1. Seance (1972)
Your dear Uncle Everett has died in this rare board game from Milton Bradley. According to the directions, Everett was a spiritualist. He believed his spirit would return from the grave to guide the distribution of his wealth.
Although he left the bulk of his estate to his parrot, players (his nieces and nephews, of course) gather in his creepy Victorian mansion to hold a seance and bid on his remaining possessions of unknown value. Everett's ghostly voice emanates from an actual record player hidden inside the seance table. When everything has been bought, Uncle Everett reveals how much each item is worth, or how much each player owes in taxes.
The player with the most money wins.
"When the game is over and the room is plunged into darkness," the instructions read, "it is said that the image of Uncle Everett may be seen."
2. Ghost Castle (1985)
Based on Milton Bradley's earlier Which Witch? and Haunted House (The Real Ghostbusters board game was also a re-themed version of this), players had to collect ghost card and avoid traps as they made their way up the stairs to close the coffin lid and "lay the ghost."
3. Mystic Skull: The Game of Voodoo (1964)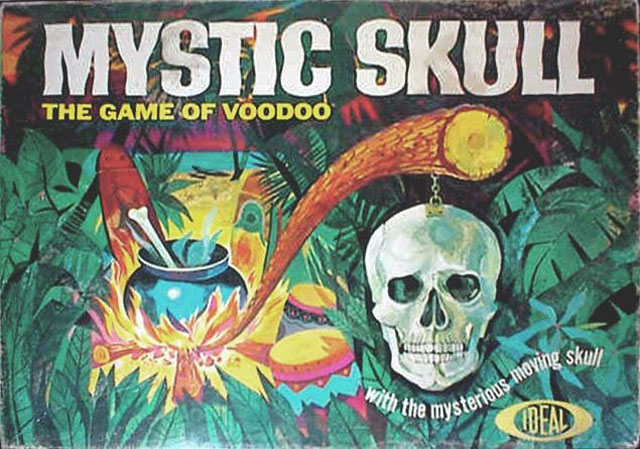 Each player is a witch doctor with a voodoo doll. When you stir the cauldron, the Mystic Skull spins and determines where you will place the next pin in your opponents doll.
4. Escape from Frankenstein (1983)
Players move around Frankenstein's castle looking for the key that matches their color, hoping to reach the laboratory and shut off the power before the monster comes alive.
5. Green Ghost (1965)

The Green Ghost board is on stilts, players can fall through trap doors, there's keys, bat feathers, bones, snakes, ghost children, pets, and it was the first board game to glow in the dark. I have no idea what you need all of these things, but the inclusion of everything creepy means it's obviously amazing.
6. Alien (1979)
Aliens have invaded the Nostromo. Each player is an astronaut trying to make their escape on the shuttle while using their own personal xenomorph to eliminate other players. While it may seem tempting, please refrain from laying eggs inside your opponents.
7. Ghost Train (1974)
Based on the Ghost Train amusement park ride, this game simulates the experience by including sudden and jolting changes of direction, dead stops, getting stuck, and mechanical ghosts. I'm keeping my fingers crossed for the expansion pack where you have to buy tickets, wait in line, and exit the ride feeling like you got seriously ripped off.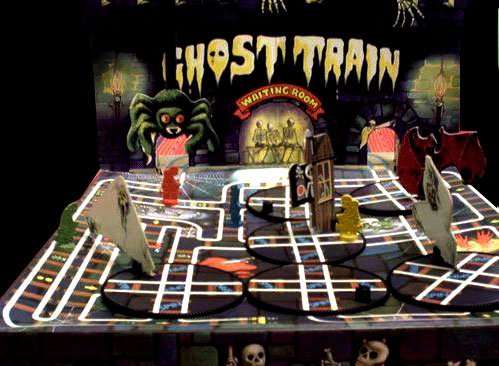 8. Mystery Mansion (1984)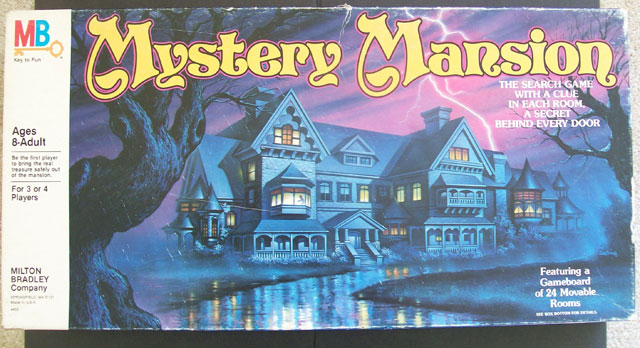 Roll the dice and search for clues as you build a Victorian mansion room by room in hopes of finding a treasure chest filled with gold and jewels rather than cobwebs and dust.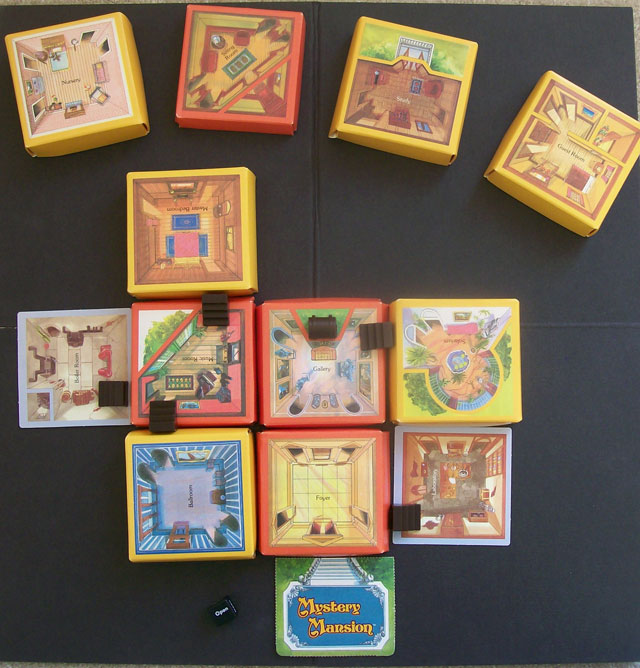 9. Voice of the Mummy (1971)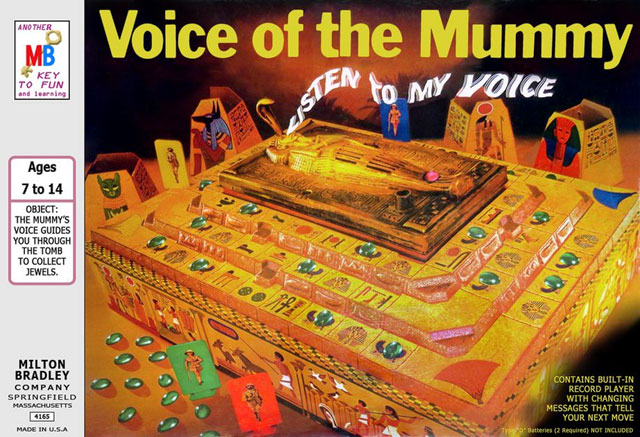 The precursor to Seance, Voice of the Mummy also has a record player inside. The mummy doles out instructions while players race around the three levels of the sarcophagus collecting gems. All the fun of looting tombs without all those pesky death curses.
10. Scream Inn (1974)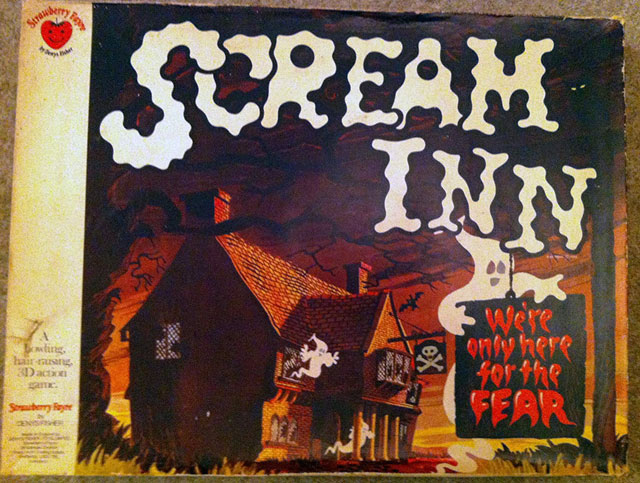 With a slogan like "We're only here for the fear!" this must be the world's first (only?) dark tourism board game. Players spin the wheel and try to get all of their pieces out of the haunted inn without disturbing a ghost.
11. Superstition (1977)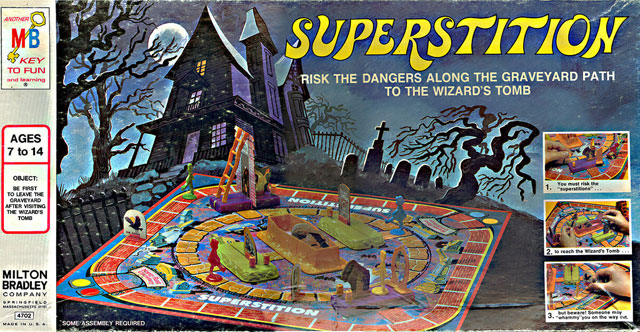 Players wander around a cemetery trying to reach the Wizard's Tomb, but the graveyard is full of rubberband-powered traps with superstitions like a black cat and a broken mirror that may fling your piece off the board.
12. It from the Pit (1992)
Players have to dash for the treasure chest while a giant green mechanical monster tries to pull their tiny plastic explorers into the pit full of bubbling green goo.
13. Horror House (1986)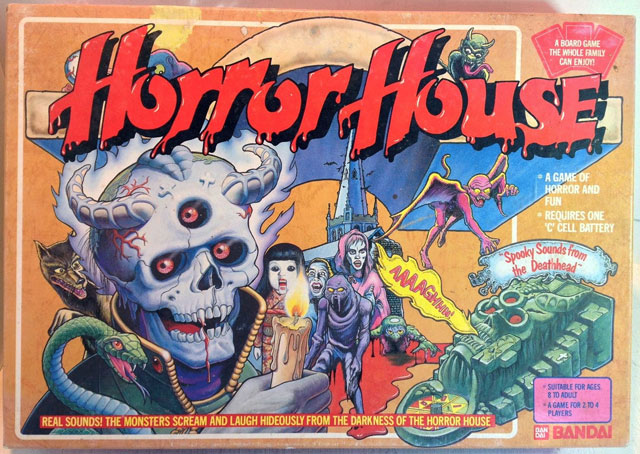 Face off against 45 monsters from around the world (including the dreaded Umbrella Monster!) in this electronic board game from Bandai. Players move through the house fighting these monsters while the Deathhead Roulette determines the outcome of each battle. The demons scream if you win. If you lose, a wicked laugh emanates from the Deathhead.
Be careful with this one, though. Bandai recommends you never play alone.
Which of these spooky board games was your favorite to play when you were young? Let me know in the comments below.
Mystery surrounds tanker flight over Area 51
Image Credit: CC BY-SA 2.5 Cooper
Area 51 remains shrouded in secrecy.
A Boeing NKC-135R was tracked flying over the secretive facility multiple times back on September 20th.
There are few places on Earth as notoriously secretive as Area 51 – a remote facility in the Nevada desert that has become synonymous with stories of reverse-engineered alien technology and the development of highly advanced black projects that next to nobody knows anything about.
Despite the mystery surrounding the base however, it seems that not even Area 51 is beyond requesting the services of an air-to-air refuelling tanker now and again.
On September 20th, tracking data indicated that a Boeing NKC-135R tanker had spent much of the night flying repeated routes right over the top of the secretive facility.
It began at around 11pm and continued crisscrossing Groom Lake for over 4 hours before vanishing.
While it is unclear exactly what the tanker was doing over the area, it is not difficult to imagine that it could have been refuelling some sort of exotic new aircraft that is being worked on at the base.
Given the secrecy surrounding the place however, it is unlikely that we will ever know for sure.
Source: The Drive
33 Scientists Say Octopuses Are Aliens From Space That Arrived To Earth On Icy Bodies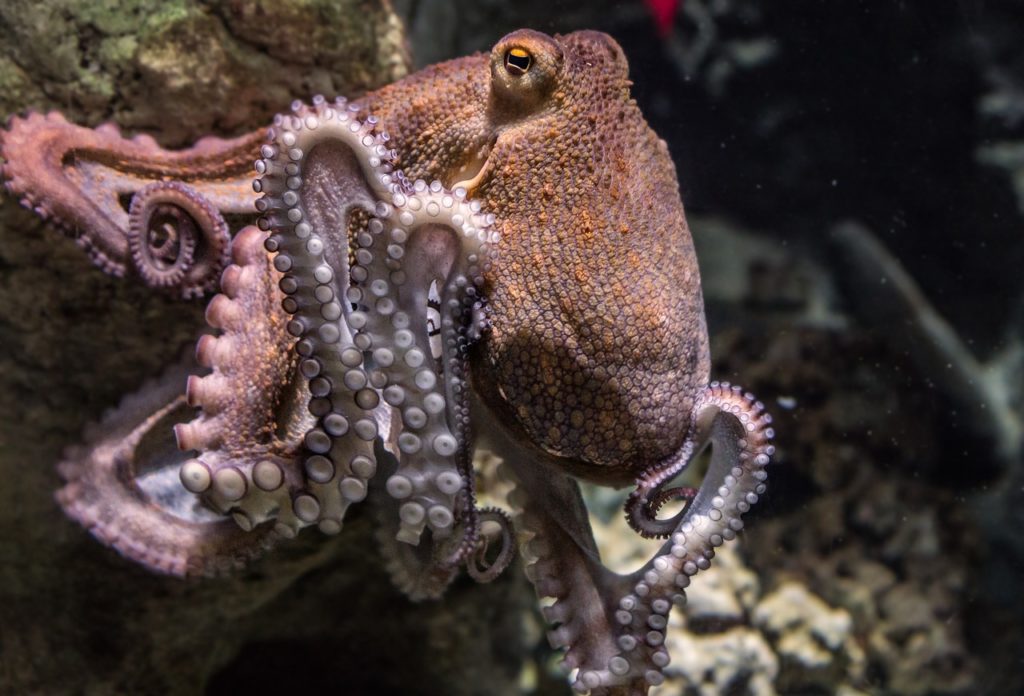 Why Do 33 Scientists Think That Octopuses Are Aliens?
The theory of octopuses being extraterrestrial beings was introduced by a group of 33 scientists from around the world. Citing the intelligence of the octopus, the scientists believe that the animal was one of many life-forms to come from alien material in outer space.
The study was published on March 13 in the journal Progress in Biophysics and Molecular Biology. It received attention from the media in May.
The scientists were specifically focused on the toolkit of genes that an octopus has.
"In our view, is that the new genes are likely new extraterrestrial imports to Earth — most plausibly as an already coherent group of functioning genes within (say) cryopreserved and matrix protected fertilized Octopus eggs," the scientists wrote in the study.
Source: Universe Inside You
The Sideshow Collection of Johnny Fox Hits the Auction Block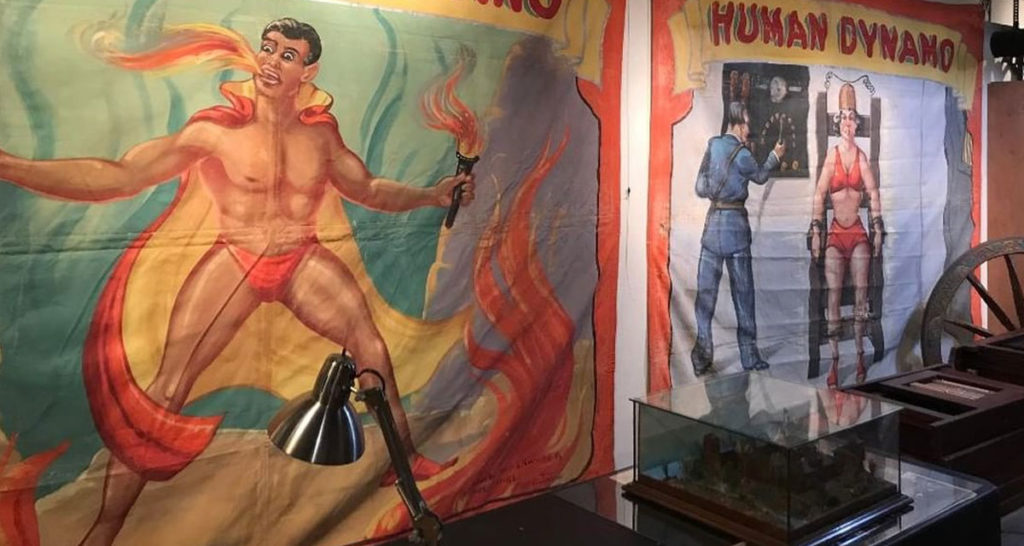 Own some amazing pieces of sideshow history from the collection of sword swallower Johnny Fox.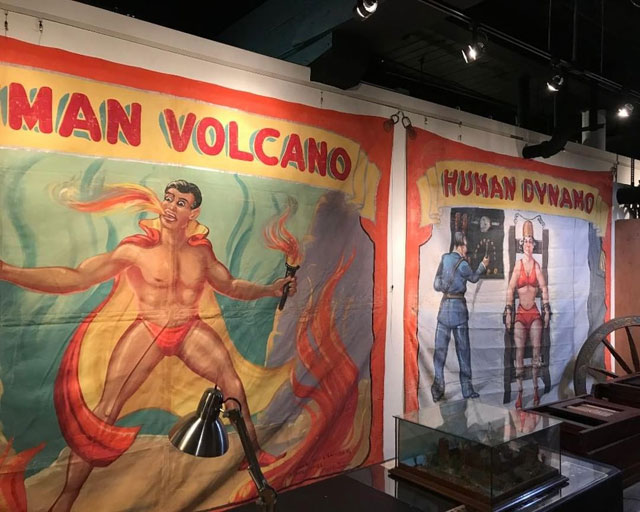 An amazing assemblage of circus sideshow artifacts and memorabilia is hitting the auction block this Saturday at Potter & Potter in Chicago. The collection belonged to sword swallower and magician Johnny Fox, known as the King of Swords, who died in 2017. The items range from cabinet cards, sideshow banners, circus posters, and gaffs like a Fiji Mermaid and furry trout to vintage taxidermy, skulls, and numerous other oddities. Fox displayed his curiosities in his Freakatorium, El Museum Loco, in Manhattan's Lower East Side from 1999 to 2005.
Everything from the museum will be up for auction except a glass eye that supposedly belonged to Sammy Davis Jr., which had been on loan.
Alive! On the Inside! Potter & Potter is pleased to present the over-the-top, one-of-a-kind Barnumesque collection of renowned sword swallower, comedian, magician, and curiosity seeker Johnny Fox.

Expect a sale like no other, populated with sideshow banners (Fred Johnson, Snap Wyatt, Siegler and Meah), tribal art and artifacts, furry mink fish (very rare), magic tricks, swords for swallowing, and oh, so much more!

Fox amassed an amazing assortment of natural and unnatural curiosities which he displayed at The Freakatorium, "El Museo Loco," a singular establishment he operated on the lower east side of Manhattan from 1999 – 2005. The entire contents of the collection will go on the block, from Johnny Eck memorabilia to circus posters, sideshow gaffs, Fiji mermaids, and even the disembodied wax head of Mao Zedong. This is one sale without comparison, filled with a thousand things you never knew existed – or that you wanted.
Here are some of the amazing and bizarre things from the catalog: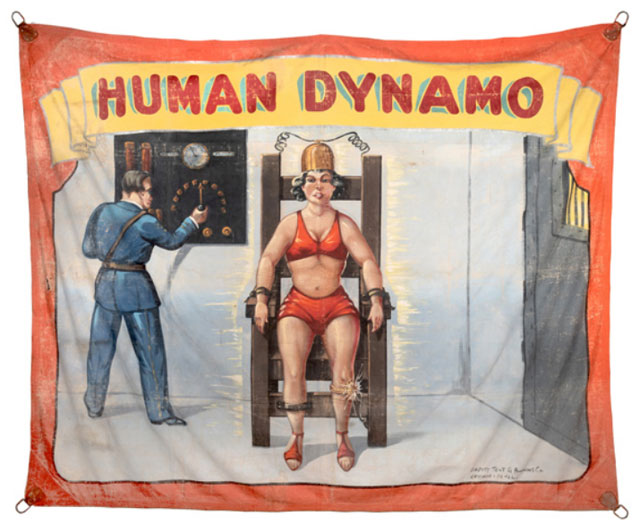 Sideshow banner by Fred Johnson depicting an electric chair illusion c.1950
Sideshow performer CDVs

Spidora sideshow banner by Mark Frierson

The Walter L. Main Circus train wreck in Tyrone, Penn., 1893

Clothing and other items owned by P.T. Barnum performers Tom Thumb and his wife Lavinia

Adelaide Herrmann's Electrocution Illusion c.1910

Life size plaster cast of Lobster Boy Grady Stiles' hand

CDV of Isaac Sprague, the Skeleton Man c.1870s

Mysterious devil fish, also known as Jenny Hanivers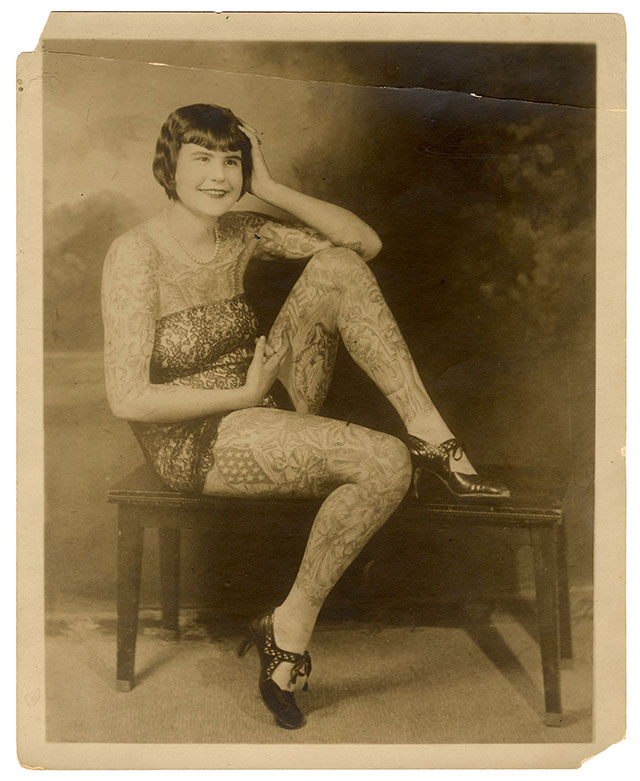 Betty Broadbent, Youngest Tattooed Lady, had 565 tattoos. Photo c.1928

Oil painting depicting Saint Agatha of Sicily having her breasts cut off

Mid-twentieth century painted silk Odd Fellows banner

French mourning hair grave display, 1888

The mummy of Ramses II photograph c.1880s

Chupacabra diorama made by Mark Frierson

Sideshow banners by Snap Wyatt c.1950

A brank scold bridle used to prevent women from gossiping and being a public nuisance

Sharpshooting/trick shot artists c.1900s

Life size sacrificial lamb prop, Valley of Milwaukee, Ancient Accepted Scottish Rite, Wisconsin

Vintage shrunken heads from South America

Kar-Mi buried alive lithograph, 1914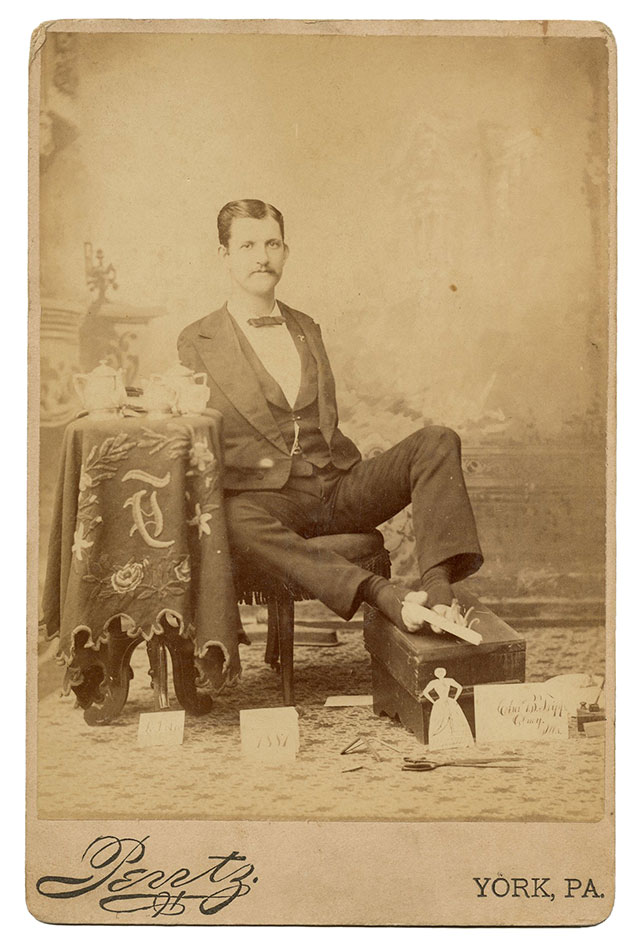 Charles B. Tripp Armless Wonder cabinet card c.1887

Vintage taxidermy

Sideshow performer Laloo and his parasitic twin c.1880s

Baculum (penis bone) of a cave bear

B.F. Gleason embalmer's cooling table c.1886

Bearded Lady Annie Jones c.1890

Furry trout

Four-pronged cannibal fork from Fiji

Atlantica banner for a Girl in Fishbowl sideshow illusion

Contortionist in a bizarre costume c.1940s

Early twentieth century felt-covered wood coffin, Valley of Milwaukee, Ancient Accepted Scottish Rite, Wisconsin

Chastity belt with vicious face to ward off potential sexual activity

Mummified "walled cat" named Fluffy, found in the wall of an old building in New York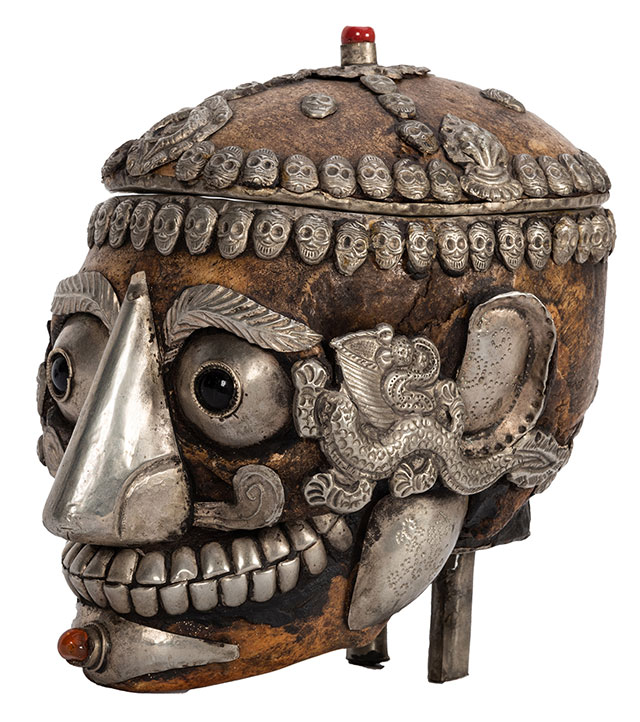 Tibetan kapala skull

Magic tricks and sideshow illusions

Bezoar stone extracted from the intestinal tract of Wexy, the war horse of Prince William of Orange, 1815

Tibetan llama bone necromancer hat

Miniature flintlock pistol with ivory grip, early twentieth century

Erotic optical illusion cabinet card c.1900s

Manfish sideshow gaff created by Mark Frierson

Jerry Pope naval tattoo art c.1940s

Adam and Eve vaudeville pamphlet c.1920s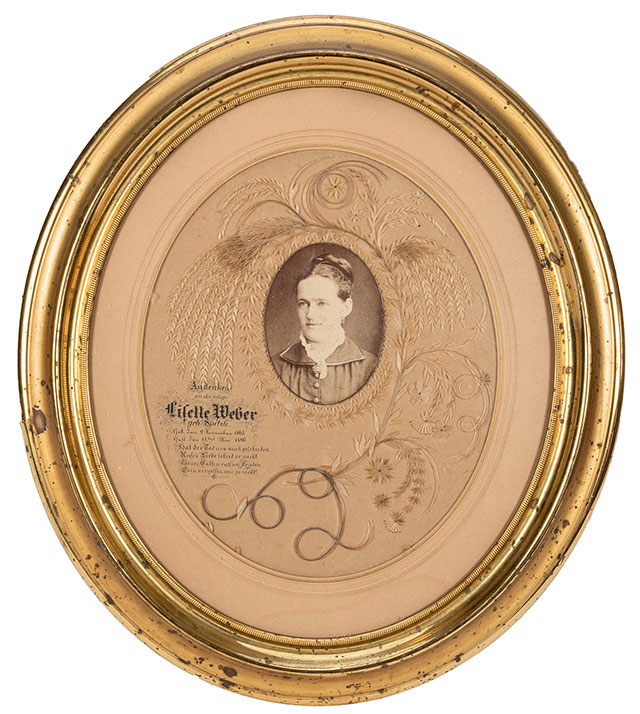 Mourning portrait of Lisette Weber with hair and straw, Germany, c.1886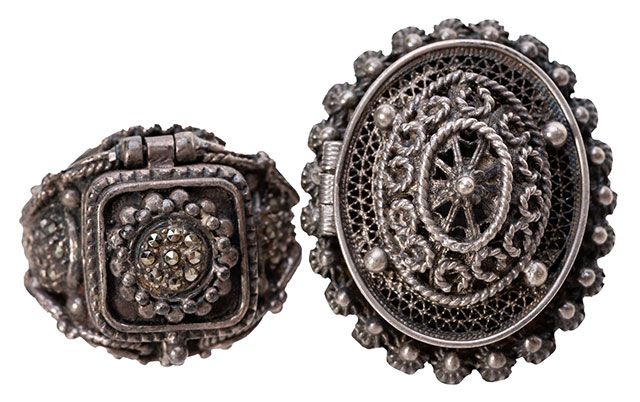 Antique silver poison rings, early 1900s

Pre-Columbian human skull with seashell discs covering eyes from Oaxaca, Mexico believed to be part of the Zapotech culture

Victorian taxidermy bird diorama

Reliquary from Genoa, Italy containing the bone fragment relics of 7 saints, 1763

Zoma the Cannibal sideshow banner c.1930
See more in the Freakatorium auction catalog.
The auction is happening Saturday, November 10th at 10am.
h/t Weird Historian