10 Signs You're An Adult Indigo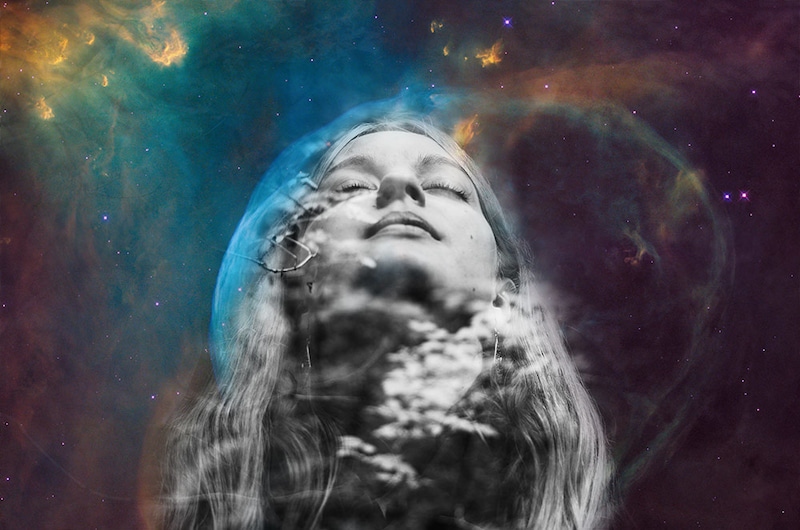 The new age movement has been talking about indigo children for years now. The thing is, most of these children are now adults! Could you be an indigo adult? Here are 10 potential signs.
1. You always ask, "why?"
If you always asked "why?" as a child, and still do so as an adult, this likely means you're an indigo.
2. You feel like you still haven't discovered your life's mission
Even though you're supposedly "all grown up," you still have a nagging feeling that you don't know what you want to be when you grow up. You know you have an important mission, but still can't figure out what it is.
3. You have a love/hate relationship with humanity
Although you have a great deal of empathy for people, at the same time you often find yourself hiding away from them. On many occasions, you've referred to the human race as "stupid."
4. You have electrical sensitivity
If you find that electronic appliances go haywire around you, it's a common indigo trait. Streetlights that flicker or go out as you walk by are another indication.
5. You have had psychic or spiritual experiences since a young age
Whether you saw ghosts, heard spirits or had any other related experiences as a child, you are likely indigo—even if you no longer have these encounters as an adult.
6. You have trouble living a mainstream life
If the house with a white picket fence in suburbia doesn't cut it for you, chances are you're an indigo adult.
7. You have underlying feelings of rage
Do you have deep-seated rage buried somewhere within? Although you may never act on it, you know it's there.
8. You often battle depression
Whether you've encountered it all your life or just as an adult, battling depression on a regular basis is a cross that many indigo adults bear.
9. Your emotions run hot or cold
Are you subject to moodiness? You may feel happy and loving one moment, then distant the next. Indigo adults often ride an emotional roller coaster. They also take on the emotions of others.
10. Your rights are extremely important to you
If things like "big brother" and invasions of privacy anger you, this is another indigo trait. Indigos have a great need for personal sovereignty.
The Significance Of Peacock In Ancient Culture And Art
Due to their beautiful-looking feathers and habits, peacocks are associated with different symbolic meanings. They are seen as a powerful and mystical symbol and are considered sacred in many cultural and religious groups across the world.
The peacock is native to India and further east, but the bird has a long history in the Middle East, perhaps originally brought by early Indian traders to ancient Babylon. The male peacock's plumage of shimmering blues and greens fascinate even as its raucous cries seem so at variance with such beauty.
Peacock and Peacock Butterfly, painting by Archibald Thorburn (Image Source)
Peacock in Feng Shui
Peacock is considered as the manifestation of the celestial Phoenix bird, and its feather is often recommended in Feng Shui as a love cure.
Everything that you say, think or do unto others directly affects the lessons you experience across lifetimes. This is the basis of karma, which is really an energy feedback process. 
Karma started out as an Indian concept. However, it has spread to a wide range of cultures in a wide range of countries, not least because of the incredible influence of Indian religions. In short, karma is the concept that a person's actions in the present will determine that same individual's circumstances in the times to come. As such, good actions will lead to good results, while bad actions will lead to bad results.
Beyond this life
Often-times, the concept of karma comes hand-in-hand with the concept of reincarnation. When this is true, good karma from a past life make for better luck as well as a higher station in the present life, while bad karma from a past life make for worst luck as well as a lower station in the present life. In some versions, karma can even cause individuals to be reborn as members of either superior or inferior species, though this is very much reliant on the exact beliefs of the exact religion.
How should we behave in light of Karma?
The concept of karma isn't particularly unusual. In fact, it is very similar in its essential message to a number of other principles from other cultures. As a result, the lessons are much the same as well.
In short, if someone wants to live well, they should treat other people well. Moreover, it is important to note that karma is something that can pick up a momentum of its own because the more that people behave in a particular manner, the more that they become accustomed to it. In effect, this means that someone who does good will find it easier to continue doing good, while someone who does evil will find it easier to continue doing evil, thus making it that much more important for interested individuals to start out right so that they won't have to engage in an uphill struggle against their own bad habits.
How to get rid of bad Karma
A series of bad events taking place in your life can create a negative chain reaction of events – bad karma, which can ultimately make you unhappy with your life. Follow these 4 simple steps to become unstuck from your current karma and manifest a new reality:
Demonstrate regret for your misdeeds
Repay any bad deeds with good deeds
Apologize to anyone you might have offended
Perform some good deeds
Mainly don't forget to keep a positive outlook on life.
5 Things You Need to Start Forming Better Habits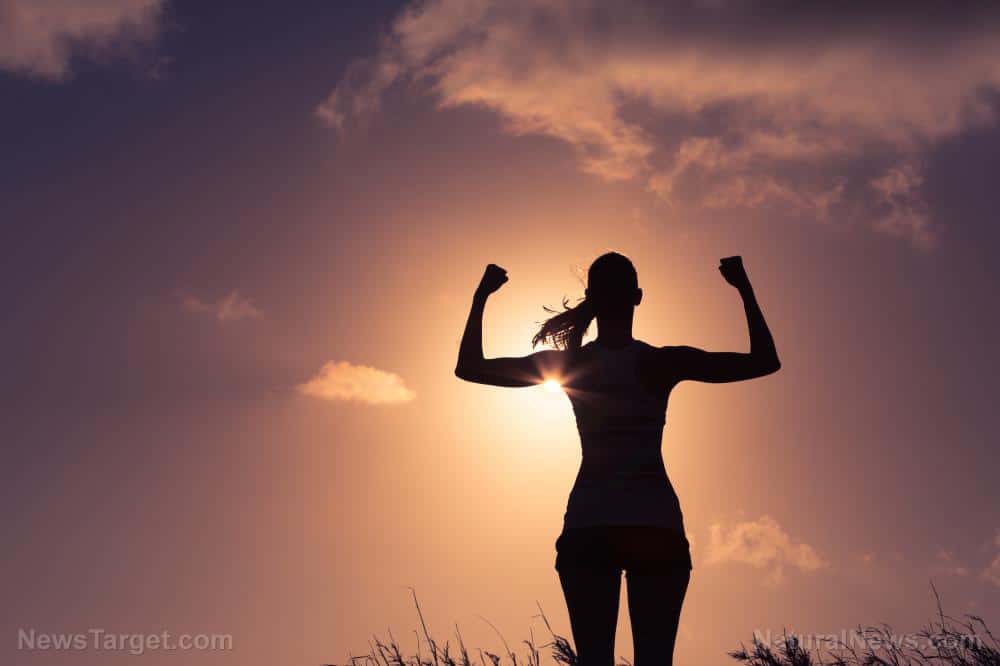 (Susie Pettit) If you're interested in life advice for self-improvement, you'll need to learn how to form good habits and how long it takes to break bad ones.
When it comes to forming good habits, there are no golden rules.
It does not take two weeks, 21 days, 1,000 hours, or 10,000 hours. I've stopped behaviors that I've been doing for years in a moment, I've also taken months to wean myself away from whatever habit I was doing. At any moment, at any time, on any day of the week, you can choose to do something differently.
What is needed to start a new habit or change a bad one? Here are the five things you need to form good habits and start your self-improvement journey.
1) A Strong Why
What I call your WHYspiration. Why are you inspired to change? Get real clear on why you want what you want and your path towards arriving there will be smoother.
Ask yourself: Why do you want what you want? How will your life be different when you make that change? Why have you not made that change yet?
What are you willing to do to get where you want to be? I invite you to get really clear on your 'Whyspiration'.
Knowing why you want what you want is crucial because of our brain's [motivational triad, brain health, neuroscience] motivational triad. Our brain is wired for our survival; to make sure we make it to the next day alive.
It does not care if we are happy. It does not care if we feel fulfilled in our days. It does not care if we make it to the next day with confidence or care. It cares that we make it to the next day.
Our brain does this by repeating over and over what we've always done because, as far as it's concerned, that's success: you're still alive, right? Our brain wants us to be safe, comfortable and to expend as little energy as possible.
We must disrupt this. This is not serving us or our society. In order to change habits, we have to practice different behaviors which means that our brain will rebel.
It likes things to be easy and we are breaking the "habit of easy". Our "Whyspiration" needs to be strong so that when we feel the discomfort, when our brain comes up with excuses (as it will), we don't stop. We remind ourselves of our "Why" and keep going.
2) Accountability
You need someone by your side to keep you accountable. Your brain is an excuse generator. It is an expert at convincing you why you need to keep doing what you've been doing.
It's an expert at convincing you that your "new plan" is ridiculous and pointing out the reasons why you should not change what you've been doing. Again, your brain isn't evil. It's trying to keep you alive.
Get a coach or a friend to hold you accountable to your goals. You will get faster and more sustainable results with a professional coach; just as you will get better at tennis when you hire a tennis coach versus ask your buddy who knows as much about tennis as you.
If you hire a coach, they'll help you set small, achievable goals. If you work with a friend, tell them your goals. Get specific. Tell them how they can help you.
Left alone, you will continue to do what you've always done. Get a Coach. #accountability.
3) Visualization
Get out a journal and answer these questions:
How will your life be different with your new habit?
How will your days be different?
How will your health or relationships be different?
What will you feel like when you're consistent with your new behavior?
Athletes are constantly trained to visualize their winning race down to every micro-detail. What will the uniform feel like, what will your breath sound like, what will your body feel like as it gets to the finish line first, who will be watching you, how will it feel when the winning medal is hung around your neck?
Why do athletes take time out of training to visualize? Because it works.
Close your eyes and get clear on what your day will look like and, even better, what you'll feel like. Take something as simple as getting to bed earlier. Visualize it. Where will your phone be? Visualize yourself pouring your sleepy time tea. What excuses will your brain come up with to stay up late? What will you do?
How will you feel as you get under the covers and look at the earlier time on the clock? How will your body feel as it drifts off to sleep? How will you feel in the morning when you know you did what you said you'd do?
You get the point. Visualize it and make it happen. Expect your brain to resist and visualize how you'll override it.
4) Mindset Shift
Get your mind on your side. If you think you can or think you can't, you're right. I hear from so many clients that they can't lose weight. When I ask why, they say because they never have before.
It doesn't work that way. If Tiger Woods thought he never could get a hole in one because he hadn't yet, what. would've. happened? If I thought I couldn't write a blog because I never had before, where would I be now?
If a 16-year old thought he couldn't drive because he never had before, where would we be? You get the point.
The fact that we haven't yet, doesn't mean we can't ever. What we think about our future is what it will be. If we think we can or think we can't, we're right. Edison said: "I've never failed. I just found 10,000 ways that didn't work."
When we shift from seeing our past attempts as failures to learning experiences, we move from hopeless to hopeful. #mindsetshift #brainhack #habitchange.
5) To Take Action Every Day
No matter your new habit, take action every single day. If you are doing sit-ups to strengthen your back, do some every day. If you are scheduling your days to bring calmness to your system, write out your schedule every single day.
If you are cutting back on sugar or alcohol in your diet, cut back in some way every day. If you are lessening the influence Facebook has in your life, set specific time goals every single day. Get specific and start today.
The longer you sit and think about what you "should" do, the less likely it is that you'll do it. Start small but get started. A body in motion stays in motion. Set yourself up for success by choosing do-able goals.
The more you honor your commitments to yourself, no matter how small, the stronger your discipline will become. — Brooke Castillo
There you go: the five components of behavior change. Choose an area of your life that feels ho-hum and get started today. If you take these 5 steps I promise, 100% guarantee, you will progress.
Don't allow your brain to convince you to stay where you are so that you get to this time next year and beat yourself up further. You are reading this blog for a reason.
Your inner warrior is speaking. We are here to evolve and it is up to us to lead our brain in that direction. Change occurs when we take small actions consistently. How can you get started today?
Body For Awareness Project: Your cloths can advertise for corporate interests (Nike, Adidas, etc) or they can share your truth and evolve consciousness. Support alt-media and help raise awareness. Law of One Merch on Sale Now (New colors and styles uploaded frequently at Law of One Store).
Source:
https://psychcentral.com/blog/5-things-you-need-to-start-forming-better-habits/