10 Quotes from Hermann Hesse's Siddhartha That Will Truly Inspire You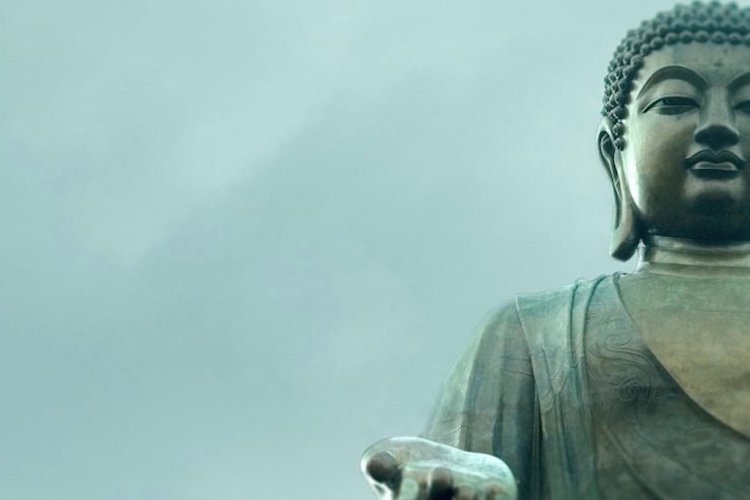 Christina Sarich, Staff Writer
Waking Times
Hermann Hesse's timeless book, Siddhartha, should be required reading for any spiritual seeker. The book is about Siddhartha's journey as a respected son of a Brahmin. Everyone expects that he will follow in his father's footsteps. He enjoys an idyllic life and follows the tenets of his religion expecting that they will bring him peace and happiness. He feels the pangs of discontent though, and observes that his father and elders have not yet reached enlightenment, even though they too have followed the instructions of their religion. When starving and naked ascetics cross Siddhartha's path one day, his journey truly begins. On this endeavor, he comes to a river that teaches him many life lessons.
If you haven't had a chance to be profoundly awakened by this book yet, here are ten quotes from it that will move you to question your own environment, religion, culture, and relationships, to possibly find something more.
"Wisdom cannot be imparted. Wisdom that a wise man attempts to impart always sounds like foolishness to someone else … Knowledge can be communicated, but not wisdom. One can find it, live it, do wonders through it, but one cannot communicate and teach it." 
We so often misunderstand the difference between wisdom and knowledge in this world. Wisdom is timeless. It can only be arrived at with discernment and the development of our consciousness to a level that understands paradox and true freedom.
Knowledge simply binds us to erroneous, concrete beliefs, making it nearly impossible to understand the truth of the Universe. Wisdom, however, discloses Truth in ways that cannot even be explained with a thousand books, a million teachings from religious figures, or a hundred million facts memorized and assimilated. Wisdom is so pure, that even language corrupts it.
"When someone seeks, then it easily happens that his eyes see only the thing that he seeks, and he is able to find nothing, to take in nothing because he always thinks only about the thing he is seeking, because he has one goal, because he is obsessed with his goal. Seeking means: having a goal. But finding means: being free, being open, having no goal." 
There are numerous literary and mythical examples of the seeker. Joseph Campbell describes the seeker in the quintessential quest for the Holy Grail – a representation of some outer prize that can be obtained with enough valor or sacrifice, but what we truly seek can be found only within our own hearts. When we seek an outside goal, this is an indication that our own hearts long to be understood. Striving for something outside ourselves causes us to forever remain a seeker.
"I have always believed, and I still believe, that whatever good or bad fortune may come our way we can always give it meaning and transform it into something of value." 
All people, places and circumstances in life are fodder for spiritual advancement. Tears are a spiritual release. Hearing a song on the radio that reminds us of someone is a clue from the Universe to send that person love and compassion. Seeing someone else go through something horrible and thinking, "that could have been me," is a reminder to be thankful.
Getting stuck at a red light is a reminder to breathe deeper. An argument is a gentle tug from the Universe to look inside yourself. Everything that we experience can help us grow. It isn't just the positive, airy fairy things that help us grow.
When we do a life review, the times we acted with courage and faced our pain, fear, and sadness will be the moments when we smile the biggest.
"We are not going in circles, we are going upwards. The path is a spiral; we have already climbed many steps." 
This point is described in great detail by Don Beck and Christopher Cowan in their discussion of spiral dynamics. The way they visualize change is in a spiral. Though we may circle around to the same challenges, each time we do, we are higher up on the spiral, hopefully with a higher level of consciousness with which to approach the problem.
Beck explained that if we try to impose our 'solutions' too far ahead of the curve the result can be rebellion rather than transformation. Because of this, the authors use the term "more complex" instead of "better" or "higher" to describe humanity's stages of evolutionary development. Even if we haven't quit reached the apex of what we can visualize, we have already taken many steps to make a better world a reality.
"So she thoroughly taught him that one cannot take pleasure without giving pleasure, and that every gesture, every caress, every touch, every glance, every last bit of the body has its secret, which brings happiness to the person who knows how to wake it. She taught him that after a celebration of love the lovers should not part without admiring each other, without being conquered or having conquered, so that neither is bleak or glutted or has the bad feeling of being used or misused." 
Sex is so often a mindless exchange between people these days. It is not an act to be engaged in so recklessly, though. When we share each other's bodies, subtle energies are exchanged between us. The cultivation of these energies can even be used to achieve higher states of consciousness. When we act as though our bodies are just sacks of flesh, instead of the physical manifestation of energy, then we are missing the point of sensuality.
"It may be important to great thinkers to examine the world, to explain and despise it. But I think it is only important to love the world, not to despise it, not for us to hate each other, but to be able to regard the world and ourselves and all beings with love, admiration and respect." 
One of my own spiritual teachers once said to me, you only have to learn to love. That is your only lesson while you are here. Even when we think we are loving, there are usually ways that we are not acting, thinking, and feeling from a loving place. This includes how we think and treat ourselves, not just other people.
"My real self wanders elsewhere, far away, wanders on and on invisibly and has nothing to do with my life." 
Whatever you define yourself as in this life – a father, a mother, a daughter, a son, a husband, a friend, a lover, a worker, etc. – these are only labels. They don't not encase your infinite soul. You have been all these things and more in many lifetimes, and in many more places than where you are now.
"Opinions mean nothing; they may be beautiful or ugly, clever or foolish, anyone can embrace or reject them." 
You know that other saying about opinions and asses. Enough said.
"One can beg, buy, be presented with and find love in the streets, but it can never be stolen." 
With everything that has been taken from us by an evil, destructive, psychotic, corrupt cabal, isn't wonderful to know that love cannot be traded like a stock or destroyed like gold, faked like paper money, or made to be more, or less valuable at the whims of a few elite. Love is eternal, indestructible, and pure. It is our greatest treasure.
"I shall no longer be instructed by the Yoga Veda or the Aharva Veda, or the ascetics, or any other doctrine whatsoever. I shall learn from myself, be a pupil of myself; I shall get to know myself, the mystery of Siddhartha." He looked around as if he were seeing the world for the first time." 
 Every single major religion on this planet has been corrupted. This doesn't mean that religion has nothing left to teach us. It also doesn't mean you need to believe in God or be an atheist to arrive at true wisdom, but as long as you are looking to an institution or a person to bring you enlightenment, you'll miss it.
About the Author
Christina Sarich is a staff writer for Waking Times. She is a writer, musician, yogi, and humanitarian with an expansive repertoire. Her thousands of articles can be found all over the Internet, and her insights also appear in magazines as diverse as Weston A. Price, Nexus, Atlantis Rising, and the Cuyamungue Institute, among others. She was recently a featured author in the Journal, "Wise Traditions in Food, Farming, and Healing Arts," and her commentary on healing, ascension, and human potential inform a large body of the alternative news lexicon. She has been invited to appear on numerous radio shows, including Health Conspiracy Radio, Dr. Gregory Smith's Show, and dozens more. The second edition of her book, Pharma Sutra, will be released soon.
This article (10 Quotes from Hermann Hesse's Siddhartha That Will Truly Inspire You) was originally published at The Mind Unleashed and is re-posted here with permission.
Giant Jesus Figure Appears Above Argentinian City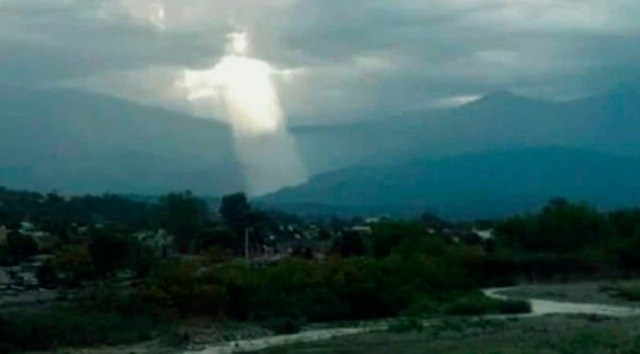 Perhaps this is a sign of the times, many people are losing it…after seeing this image which resembles Jesus Christ. This Christ-like figure, has captivated the internet – yet the mainstream news seems to ignore it. Was this a some kind of projection or digital manipulation of some kind? People are searching for answers, as the symbolism of this simply cannot be ignored.
Let's face it, the world as we know it is in trouble. Many people are acting bizarre over different issues and some cannot even think for themselves any longer. They are caught up in the phony culture of all material things.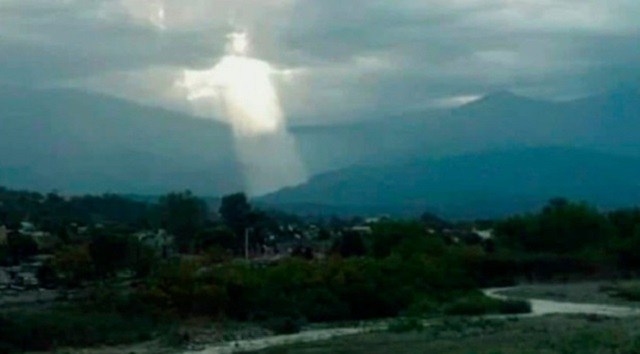 One witness named Monica Aramayo, managed to capture a photograph of this spectacle. What an incredible sight it must have been, to see this in person. Seemingly hovering over top of the Argentinean city of San Salvador de Jujuy (in the northwest part of Argentina) was this Christ-like figure. This area is near the southern end of the Humahuaca Canyon, where wooded hills meet up with the lowlands.
The event took place back on Tuesday, May 14th. The surrounding settlements of Jujuy Province also noticed this giant Jesus in the sky. As seen in the photograph, Jesus appears to be peering out from the clouds, wearing a crown with his arms extended.
The image strikes a powerful pose into the minds of the people. The image of this holy figure, continues to go viral on the internet, as more people learn about it. Some are comparing this image to the Christ the Redeemer in Rio de Janeiro in Brazil overlooking the city.
One person named Mariela Romano said, "The Lord will soon come for us all and we should be ready.
Romina Salinas said, "I personally only see the sun coming through the clouds, but people see what they want to see."
Someone else said: "Thanks for the image that allows us to keep on our path and have a better hope for tomorrow."
Rather incredibly, not everyone was able to see the Jesus figure in sky. Some wonder if their faith is strong enough. Is this merely an unusual formation of clouds in the sky? Likely not, it is far too amazing to be such a occurance.
Scientists Discover 1,000-Year-Old Shamanic Pouch Containing Cocaine and Ayahuasca
Elias Marat, TMU
Waking Times
Archaeologists have found evidence of powerful psychotropic drugs inside of a 1,000-year-old leather pouch discovered in the Bolivian Andes. The pouch likely belonged to an indigenous shaman and contained traces of a dizzying array of plant-based psychoactive substances, ranging from coke to the ingredients used to brew ayahuasca, along with paraphernalia used to prepare and consume it.
The pouch—which is comprised of three fox snouts stitched together—contained two wooden tablets for grinding the plants into snuff, a woven headband, and a pipe-like tube with two human hair braids affixed to it that was used to smoke the psychotropic plants.
An analysis of the pouch revealed traces cocaine, harmine, benzoylecgonine, dimethyltryptamine (DMT), bufotenine and possibly psilocin, a chemical component of psychedelic mushrooms. The find constitutes the earliest evidence of the ceremonial use of ayahuasca, a hallucinogenic brew associated with the Amazon jungle.
Ayahuasca is a fairly loose term that describes a range of shamanic concoctions, with the main components typically being harmine and dimethyltryptamine. There has long been a consensus in the scientific community that psychedelic substances were commonly used by ancient cultures for their hallucinogenic effects, but the current find provides proof of their use for millennia.
The expedition and analysis was led by a team from the University of California, Berkeley, who made the find along the now-dry Sora River valley in the southwest of Bolivia back in 2010. There is evidence that humans have inhabited the region at least as far back as 4,000 years.
According to a press release from the university, the "remarkably well-preserved ritual bundle was found by archaeologists at 13,000-foot elevations in the Lipez Altiplano region of southwestern Bolivia, where llamas and alpacas roam. The leather kit dates back to the pre-Inca Tiwanaku civilization, which dominated the southern Andean highlands from about 550 to 950 A.D."
The find shows that human society was capable of not only using single plants to embark on psychedelic journeys and hallucinations, but were also adept at combining plant ingredients into potent compounds that amplified and lengthened their trips.
Head archaeologist Melanie Miller of the UC Berkeley Archaeological Research Facility announced:
"This is the first evidence of ancient South Americans potentially combining different medicinal plants to produce a powerful substance like ayahuasca."
The range of different substances has led researchers to believe that the pouch is evidence of a major transcontinental trading zone capable of bringing medicinal plants and substances across great distances.
Miller explained to Science Mag:
"Whoever had this bag of amazing goodies… would have had to travel great distances to acquire those plants [or] they had really extensive exchange networks."
For example, while some of the chemical traces were derived from plants grown throughout South America, they are not known to have grown in the Andean region where the pouch was found. Likewise, the chemical harmine—a common ingredient in Ayahuasca—is known to only grow in the Amazonian lowlands.
Anthropologist Jose Capriles of Penn State told ScienceAlert:
"We already knew that psychotropics were important in the spiritual and religious activities of the societies of the south-central Andes, but we did not know that these people were using so many different compounds and possibly combining them together.

This is the largest number of psychoactive substances ever found in a single archaeological assemblage from South America."
Miller noted:
"Our findings support the idea that people have been using these powerful plants for at least 1,000 years, combining them to go on a psychedelic journey, and that ayahuasca use may have roots in antiquity."
***This article (Scientists Discover 1,000-Year-Old Shamanic Pouch Containing Cocaine and Ayahuasca) was originally featured at The Mind Unleashed and is re-posted here with permission.
Aliens Among Humans and the Planetary Transmigration
People have always wondered if there's life in other planets, if aliens ever visited humans and if they left descendants on Earth somehow.
What people don't always know, is that aliens might be closer than they imagine. They can be next door. According to many different cultures, there are alien souls trapped in human bodies.
What is Planetary Transmigration
In occult philosophy it is said that humans live on seven different planets, evolving continuously from minerals until the soul reaches its final destination, which involves reuniting with God, or unity. In Hinduism, planets are considered living beings and have a specific time to exist. Like all living things, they die at some stage.
When planets cease to exist, the creatures that live in that planet have two possible destinations: if they have evolved enough to continue their journey, they incarnate in a new planet, where they will develop other faculties in order to continue the process of evolution.
However, if some of them haven't absorbed all experiences that the planet offered – as it is believed that each planet is "programmed" in a way that enables creatures to develop a certain aspect of consciousness – some of them might migrate to a planet to repeat the same experience. This process is called planetary transmigration or transmigration of the soul.
Aliens Living on Earth – Sumerian, Hindu, Egyptian and Mayan Gods Were Extraterrestrials
According to Spiritism theories, a long time ago, a group of extraterrestrials arrived on Earth to repeat the human experience in this planet, since they could not continue the experience with the rest of their fellows. Having completed the human experience before, they were much more technologically advanced than Earthlings.
In many different religions and traditions, there are references to advanced beings that coexisted with primitive humans in ancient times. It appears in the Sumerian tradition, as the gods described in the Sumerian tablets are believed to have arrived from other planet that exploded.
It also appears in the Hindu tradition. The Mahabharata along with the Ramayana, the most important books of Hinduism, bring information about gods that had flying machines and could contact other beings from other planetary systems.
The Egyptian mythology is filled with references to beings with a certain knowledge and technology that could only be consistent with a more advanced civilization. There are also images of flying objects in the walls of Egyptian caves that look exactly like those described in the Vedas.
Mayan mythology also makes references to beings from other planets that arrived on Earth and genetically modified the earthlings, making the primitive human look more like them. Some argue that the Bible saying "God created men in His own image", refers to these gods that engineered humans, helping in the transition from animal to man.
In short, the same history has been told in all religions and traditions, under different names and with the elements of each culture.
Extraterrestrials and Atlantis – the Lost Continent
Legends tell of aliens arriving on flying machines and genetically modified humans who mixed their DNA with normal humans and then…. what? If the original planets no longer existed, where did they go, and if they stayed, how come there is no trace of them anymore?
There are many possible explanations for that, but one possibility is that when the great cataclysm that destroyed Atlantis happened, the alien technology disappeared under the waters.
They escaped to Egypt, Europe and South America (it's said that this is what allowed these people to have a great amount of information about alien visitors in their myths and legends) where they lived among humans. Without technology, they died.
The Reincarnation Process – Alien Souls, Human Bodies
Spiritism belief holds that that after death, the extraterrestrial visitors were reincarnated among humans, being born again in human bodies. The reincarnation process is the same for every human being on Earth and with aliens it was no different.
Once born in human bodies, with human limitations, all memories from previous lives were erased from the conscious mind, as it is said that the brain doesn't support all the information from all incarnations, keeping only what is necessary for one life (the rest remains in the unconscious mind and is never lost).
Until now the aliens continue to reborn among humans. Without knowing their true origins, these people live normally keeping only a slight sensation that there might be much more out there than their ordinary lives.
By Thais Campos