10 Mysterious Artifacts That Are Allegedly Alien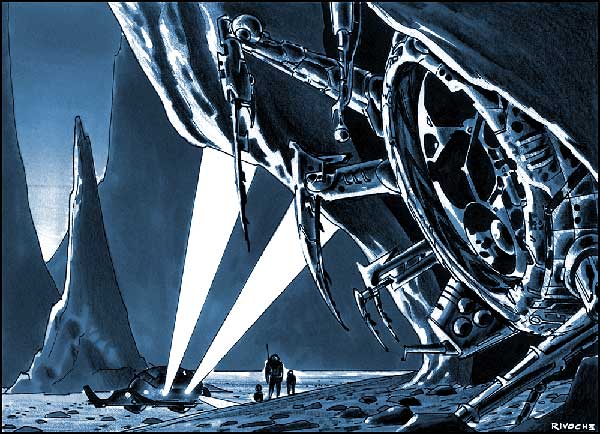 Some say alien life forms have visited Earth throughout history. However, such claims are difficult to prove. Most UFO sightings and abductions are easy to dismiss as hoaxes or simple misunderstandings.
But what about the times when the little green men actually leave something behind? Or the artifacts people from ancient times have constructed to honor what could only be visitors from other planets? There are many strange objects in the world, both enigmatic and man-made, that are said to be proof of alien life.
10 The Russian UFO Tooth Wheel
A Russian man found a strange piece of machinery from Vladivostok, the administrative capital of the Primorsky Krai area. The object resembled a piece of tooth wheel and was embedded in a piece of coal he was using to light a fire. Although discarded pieces of old machines are not uncommon in Russia, the man became curious and showed his find to some scientists. Testing revealed that the toothed object was almost pure aluminum and almost certainly artificially made.
Also, it was 300 million years old. This raised some interesting questions, as aluminum of this purity and shape can't form naturally and humans didn't figure out how to make it until 1825. Curiously, the object also resembles parts that are used in microscopes and other delicate technical devices.
Although conspiracy theorists have been quick to declare the find a part of an alien spaceship, the scientists researching it are not willing to jump to conclusions and wish to run further tests in order to learn more about the mysterious artifact.
9 The Guatemala Stone Head
In the 1930s, explorers found an enormous, eloquently made sandstone statue in the middle of a Guatemalan jungle. The face carved in the stone didn't resemble the facial features of the Maya or any of the other people known to have populated the lands. In fact, its elongated cranium and fine features didn't seem to belong in the history books at all.
Researchers have claimed that the statue's unique features depict a member of an ancient alien civilization that was far more advanced than any of the pre-Hispanic races of America we know about. Some even speculated the head might just be a part of a much larger construct underneath (this was found to be untrue). Of course, there's a chance that the statue might be the work of a more recent artist or even a complete hoax. Sadly, we will probably never find out for sure: The head was used for target practice by revolutionary troops and its features have been destroyed to near obscurity.
8 The Williams Enigmalith
In 1998, a hiker named John J. Williams noticed a strange metallic protrusion in the dirt. He dug up a strange-looking rock which, upon cleaning, turned out to have a weird electrical component attached to it. The electric device was clearly man-made and somewhat resembled an electrical plug.
The rock has since become a well-known mystery in UFO enthusiast circles. It has featured in UFO Magazine and (according to Williams) Fortean Times, a famed magazine devoted to mysterious phenomena.  Williams, an electrical engineer, says the electronic component embedded in the stone has not been glued or welded into the granite. In fact, the rock probably formed around the device.
Many believe that the so-called Williams Enigmalith is a hoax, as Williams refuses to break it (but is willing to sell it for $500,000). Also, the stone device does bear a certain resemblance to heat rocks that are commonly used to keep tropical pet lizards warm. Still, geological analysis has apparently determined that the stone is around 100,000 years old, which (if true) would mean the device inside can't possibly be of human creation. Williams is confident enough to let anyone research the Enigmalith on three conditions: He must be present, the rock must remain unharmed, and he will not have to pay for the research.
7 Ancient Aeroplanes
Incas and other pre-Columbian people left behind some extremely puzzling trinkets. Some of the strangest are probably the so-called Ancient Aeroplanes, which are small, golden figures that closely resemble modern jet planes. Originally thought to be zoomorphic (meant to resemble animals), the statues were soon found to have features that look very much like fighter planes' wings, stabilizing tails, and even landing gears. They were aerodynamic enough that when ancient astronaut believers (allegedly) made model planes with their proportions and fitted them with propellers and (again, allegedly) jet engines, they flew perfectly. All of this has led to speculation that the Incas may have been in contact with (likely extraterrestrial) people who were able to build advanced jet planes, and who perhaps even possessed the technology themselves.
Well, that, or these wonderful statuettes might just be artistic representations of bees, flying fish, or other winged creatures. As always, the beauty is in the eye of the beholder.
6 The Ubaid Lizard Men
Al Ubaid archeological site in Iraq is a gold mine for archeologists and historians. It has yielded numerous objects from a pre-Sumerian time called the Ubaid period (5900–4000 B.C.). However, some of these objects are quite disturbing. A number of Ubaid statues depict strange, lizard-like humanoid figures in unique, unceremonious poses that seem to indicate they were not gods (such as the animal-headed deities of Egypt), but rather a race of lizard people.
Of course, the statues have been drawn into stories and theories of reptilian aliens that used to roam the earth (and perhaps still do, according to conspiracy theorists).  Although this seems unlikely, their true nature remains a mystery.
5 The Sri Lanka Meteorite Fossils
Researchers who analyzed the remains of a meteorite that fell in Sri Lanka found that their subject was something more than just pieces of space rock. It was an alien artifact in the most literal sense: an artifact made of actual aliens. Two separate studies have found that the meteorite contains fossils and algae that are clearly of extraterrestrial origin.
Professor Chandra Wickramasinghe, the leading researcher on the first study, says the fossils provide compelling evidence of panspermia (the hypothesis that life exists throughout the Universe and is spread by meteorites and other solid space debris). However, he is not without his critics. Wickramasinghe just happens to be a noted panspermia enthusiast with a tendency to claim that almost everything is of extraterrestrial origin. What's more, the traces of life the meteorite contains are actually freshwater species commonly found on Earth, which seems to indicate the object has been contaminated during its time on our planet.
4 The Summer's Triumph Tapestry
The tapestry known as Summer's Triumph was created in Bruges (the capital of West Flanders province in the Flemish Region of Belgium) around 1538. Currently, it resides in the Bayerisches National Museum.
Summer's Triumph is famous (or infamous) among conspiracy theorists because it clearly depicts a number of distinctly UFO-like objects flying in the skies. Although their presence is baffling, some speculate they may have been added in the tapestry (which depicts a victorious ruler's ascension to power) in order to connect the UFOs to the ruler as a symbol of divine intervention. This, of course, raises more questions than answers, such as: Why would the 16th-century Belgians recognize flying saucers and mentally connect them with divinity?
3 The Glorification Of The Eucharist
An Italian painter named Ventura Salimbeni is responsible for one of the most mysterious altar paintings in history. "Disputa of the Eucharist," a 16th-century painting also known as "The Glorification of the Eucharist" (Eucharist is an alternate term for the Holy Communion), is a three-part work. The bottom two parts are relatively normal: They depict a number of religious authorities and an altar. However, the top part shows the Holy Trinity (Father, Son, and a dove depicting the Holy Ghost) looking upon them . . . and holding what seems to be a space satellite. The object is large and spherical, with a metallic finish, telescopic antennas, and strange lights. In fact, it heavily resembles an old Sputnik satellite.
Although UFO enthusiasts and ancient astronaut theorists have often claimed the Disputa as proof of extraterrestrial life (or perhaps time travel), experts have been quick to debunk such notions. According to them, the orb is a Sphaera Mundi, a globe-like representation of the universe that used to be common in religious art. The strange lights on the "satellite" are merely the sun and the moon, and its antennas are actually scepter wands that act as symbols of authority for the Father and the Son.
2 The Mexican Government's Maya Artifacts
The story goes like this: In 2012, the Mexican government released a number of Maya artifacts they had been protecting for 80 years as state secrets. These objects were retrieved from an unexplored pyramid that was found under another pyramid in Calakmul, the site of one of the most powerful ancient Maya cities. A government-sanctioned documentary by Raul Julia-Levy (the son of famous actor Raul Julia) and financier Elisabeth Thieriot (ex-wife of a former publisher of the San Francisco Chronicle) featured a number of these finds, most of which clearly depict UFOs and alien visitors.
The case may seem fairly enticing, but once you look closer, a strange pattern of fraud begins to emerge. Both of the documentarians seem to be lying about something. Julia-Levy doesn't appear to be who he claims to be—Raul Julia's widow has publicly called out a con man named Salvador Alba Fuentes. According to her, Salvador is attempting to ride on her late husband's fame and is going around telling everyone his name is, yes, Raul Julia-Levy. Meanwhile, Thieriot has shut down the production of the documentary and sued her partner, accusing "Julia-Levy" of stealing her documentary and misusing filming equipment (a statement "Julia-Levy" vehemently opposes). What's more, there seems to be very little scientific proof of the authenticity of the artifacts, and the pictures that have emerged online are less than concrete evidence.
Perhaps the artifacts were cheap fakes manufactured by a local artisan. Perhaps the officials had second thoughts about the documentary and ordered Thieriot to shut it down by any means necessary. Whatever the truth behind these strange artifacts is, their case is far from convincing.
1 The Betz Mystery Sphere
When the Betz family was examining the damage of a strange fire that had decimated 88 acres of their woodland, they made a strange discovery: a silvery sphere, about 20 centimeters (eight inches) in diameter, completely smooth except for a strange, elongated triangle symbol. Initially thinking it might be a NASA gadget or even a Soviet spy satellite, they eventually decided it was most likely just a souvenir. On a moment's whim, they decided to take it with them.
Two weeks later, the family's son was strumming a guitar in the same room as the sphere. Suddenly, the sphere started reacting to his tunes, emitting a strange throbbing sound and a resonance that deeply disturbed the family's dog. Soon, the Betz family found the orb had other strange properties. It could stop and change directions when pushed across the floor, eventually returning to the person who pushed it like a faithful dog. It seemed to draw power from solar energy, becoming noticeably more active on bright days.
It started looking like something (or someone) was controlling the sphere: It would occasionally emit low-frequency rattling and vibrations, like there was a motor running inside. It seemed to avoid falling and crashing at all costs, as if to protect something inside it. It even managed to completely defy the laws of gravity and climb up a slanted table to avoid falling.
A media frenzy ensued. Respected papers such as the New York Times and the London Daily sent reporters to witness the miracle sphere, which repeated its tricks to countless people. Even scientists and representatives of the military were impressed, although the Betz family wouldn't let them take the sphere for closer examination. However, that soon changed as the sphere took a turn for the worse. It started exhibiting poltergeist–like behavior: Doors started slamming shut at night and strange organ music would fill the house out of the blue. At that point, the family decided to find out what the sphere really was. The Navy analyzed it and found it was . . . a perfectly ordinary (if high-quality) stainless steel ball.
To this day, it's not entirely clear what the mysterious alien sphere is. However, there have been many theories attempting to explain its possible nature. The most plausible of these is, incidentally, the most mundane: Three years before the Betz family found the orb, an artist named James Durling-Jones was driving in the area where it was found. On the luggage rack on his car roof were a number of stainless steel balls meant for a sculpture he was making, some of which dropped off during the bumpy ride. These balls matched the exact description of the Betz sphere, and were balanced enough to roll around at the slightest provocation (the Betz family lived in an old house with uneven floors, so such a ball would appear to behave erratically). These balls could even emit a rattling sound, thanks to tiny metal shavings stuck inside during the manufacturing process.
Although this doesn't explain all of the reported phenomena, it certainly casts a shadow over all the "mysterious ghost ball from outer space" rhetoric.
Aliens blamed for spate of cow mutilations in Argentina after 'strange lights' seen in sky
© Express, UK
Sean Martin
Express, UK
Local farmers in Santa Fe, north-eastern Argentina, have seen seven cows killed and mutilated with some believing extraterrestrials are killing the bovine animals.
Witnesses claim the cows look as if they were attacked with lasers, while strange markings were also found on their tongues and genitals.
Farmers in the region are blaming aliens or the mythical chupacabra – a myth from South America which supposedly feeds on animals' blood.
Norberto Bieri, owner of one of the seven cows, told local media: "They did not have tongues or flesh around the jaw, but they did not take any animals away or remove their bones.
"It seems as though the clean incisions were done with a laser as there is no trace of a knife being used. The cows did not have signs of blood and nothing had appeared to eat them.
"Some people say chupacabra or aliens did it. Others believe it was rodents.
"The truth is, the cows are dead and there are no answers as to why."
Mr Bieri added that there had been other recent cases of mutilated animals.
Samples were sent to the lab to be analysed and results indicated the cattle had not been shot or poisoned, adding more mystery to the case.
However, experts offered their, more logical, opinion.
A rat-like animal called hocicudo is endemic to South America and some believe they are responsible.
The day that the Aliens attacked Tuscany, in Italy
During the autumn of 1954 throughout western Europe several surprising events occurred of encounters with strange flying objects (UFOs) and encounters with extraterrestrial beings, according to the sources of the testimonies and victims that relate their experiences, most were peasants and villagers. Let's talk about a case that happened in a small town in Tuscany, Italy.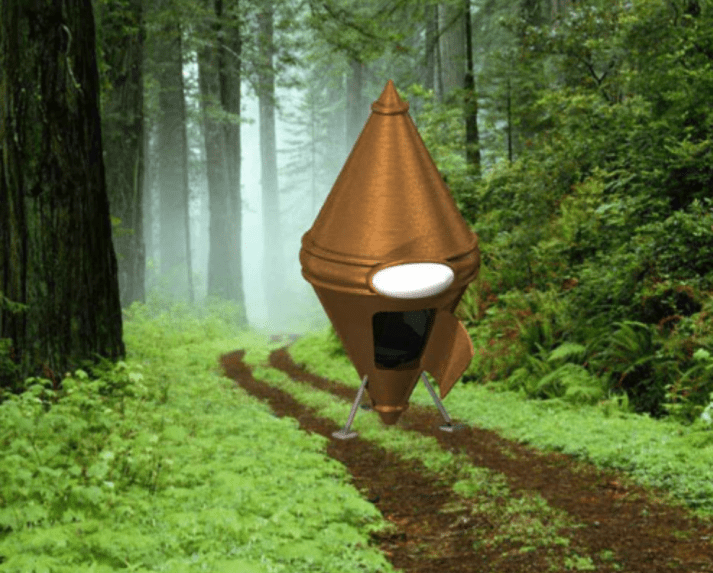 Rosa Lotti Dainelli was a forty-year-old peasant, mother of four children, owner of a farm called "La Collina" in the locality Cennina7 (a small town near Biicine, in the province of Arezzo, Italy).
Monday, November 1, 1954. That morning Rosa was going to go as usual to the church in her town where she used to go, that day she had got up very early at half past six in the morning as the feast of all was celebrated Saints and had several important things to do. Rosa that day decided to release a new dress that she had kept for the occasion and some new shoes.
He left his house with a large bouquet of flowers that he had taken the day before with the intention of going to church after going to the cemetery to visit his deceased relatives as usual on that day. He took a small path that would take her first to the place where he was going. Halfway through he realized that there was a lot of humidity at night because of the abundant morning dew, he stopped to take off his shoes so they would not get wet holding them with his left hand since in the other hand he was carrying the bouquet of flowers and he continued the path barefoot on the path.
Rosa went somewhat distracted looking at the flowers she was carrying and went through a small forest, when she suddenly stopped and was surprised to see a strange device parked on the ground by the side of the road.
Rosa for a few seconds remained motionless and not knowing how to act but minutes later decided to continue moving slowly down the path of the forest. The farmer, without being able to look away from the apparatus, was curiously observing this strange object as she continued to walk, an object which has the shape of two cones, was of a brilliant brown metallic color with golden reflections.
Afraid of this, she decided to approach very slowly to observe more details of that machine. Approached about 5 meters away from the device, Rosa from there could already appreciate the dimensions of that object, which had a height of more than 2.5 meters by almost 2 meters in diameter and a little further down there was a small door which was totally open.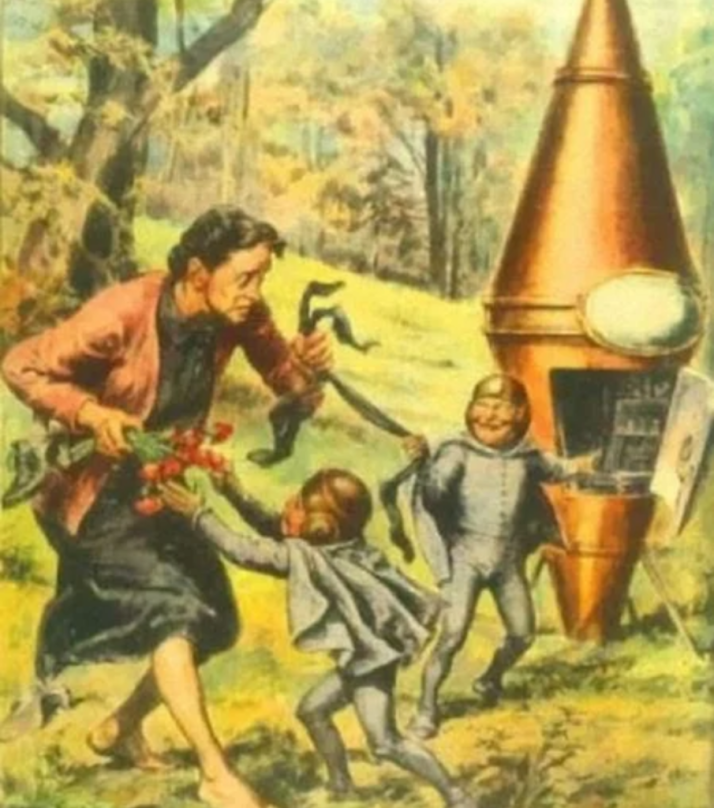 Curiosity overcame him at that moment, making him approach the opening, where he could see two small armchairs facing what looked like a very illuminated board. A kind of broad band surrounded the junction of the cones and above this band were observed several small windows similar to blinking lights similar to "portholes". Suddenly Rosa heard a noise among the branches and in the distance, a few meters away, she saw two little beings appear among the bushes, which caused the woman to be petrified by such an apparition.
They were beings that seemed very smiling, gesticulating, without giving any sign of being a threat to her. In fact it seemed as if they were trying to make themselves understood and wanted to start a conversation with her, they had small and very dark eyes (according to Rosa), they were short (they would not be more than one meter tall), they looked very Similar to humans, their faces were almost perfect, although their trail was rather aged by the wrinkled skin.
The beings wore a bluish-gray one-piece suit with a cape on their backs and over their heads they wore a kind of helmet. They approached her slowly with a funny and friendly face speaking loud and sharp in a strange language. Rosa at that moment remained motionless, so the beings took the opportunity to jump on him and snatch the bouquet and his shoes. At that moment, Rosa proved that despite the size, these beings had great strength.
She tried to recover her belongings, but the one who was closest to her insisted on taking everything she had in her hands. Then Rosa already panicked for fear of being harmed and ran to the trees, hiding as she could in the forest.
When he left, he saw how these creatures stayed in custody and with great curiosity inspected the bouquet of flowers, took some objects that had been left on the ground and then approached the ship, deposited everything inside and then returned to the place and began to search the surroundings are supposed to be looking for Rosa who already died of fear, continued crawling among the grass and thus managed to get away more than 50 m. Once refugee, from that place he observed how those beings, climbed the small ship minutes later and closed the door of the ship. Soon after, with a great sonic vibration and releasing a lot of smoke and flames, that device began to rise and in an instant disappeared into the sky ..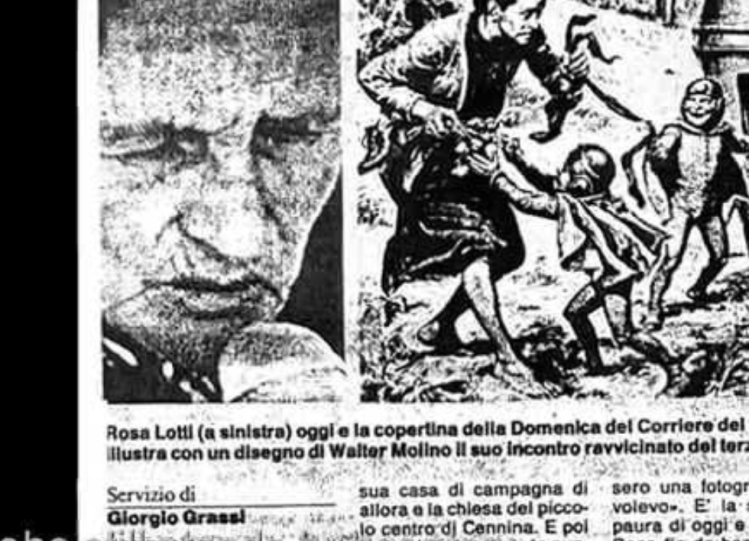 Life on Enceladus? complex organic molecules on Saturn's satellite?
From stories about the inhabitants of the Moon to the costly research programs set up by space agencies, identifying the presence of life on another heavenly body seems to be an endless concern for mankind. As the margins of the known Universe are still moving away from the Earth, the possibility of discovering living beings on another planet is increasing even though we have no certainty, but only hope and probability.
For the moment, we are grateful for these probabilities, awaiting the day that it will undoubtedly confirm that we and our planet do not represent the only life-assembling complex of this huge universe.
But to host life, a heavenly body must give it certain conditions. (Here, it seems that we still need to expand our ideas a little, because we tend to believe that any living thing on another planet must be made up just like the living things on Earth, not necessarily like them, but be the same at the molecular level.
If one of the great scientific discoveries of recent years – bacteria capable of using arsenic instead of phosphorus – is confirmed – that means that our perspective on what is living must change. And then, it is possible that some planets with attributes that today seem inappropriate to become more interesting in the future in the light of our changed concepts.)
But, by the way, all people, at all times, think about the ideas of their time, so let us also thank ourselves to the contemporary ideas regarding what life means and the conditions that a planet must fulfill for that the miracle of life should appear there and perpetuate.
Extraterrestrial life could develop into Enceladus's hidden oceans
The first observations of Saturn's satellite were made in 2005 when hydrothermal jets were detected for the first time. Now, there may be the answer that raises the chances of alien life.
"From where Enceladus has the energy to support the phenomenon has always been a mystery to us,"said astrobiologist Gael Choblet of Nantes University in France.
"I have now considered with greater detail how the structure and composition of the solid core can play a key role in generating the necessary energy,"he added.
It is estimated that the ice thickness is 25 kilometers, but only one kilometer around the southern polar region, where these hydrothermal phenomena occur.
The small pieces of minerals detected in jets suggest that salts and silica dust are formed by the interaction of water that can reach up to 90 degrees Celsius with the rocks of the Enceladus satellite. For this interaction to take place, there must be space in the core for water to coexist, so the core must be porous.
"Whatever the mineralogical composition of the core, it must contain water," Choblet explained, "maybe 20-30% water."
In the new simulations, the team found that the tides generated by the orbit around Saturn can heat the water inside Enceladus due to the frictional force produced as the liquid circulates through rock fragments.
When the water rises in temperature (reaching up to 90 degrees in the orange sections in the image below), it rises through the porous core through the ocean to the surface in the form of jets.
Previous studies state that this heat would have been from radioactive material, but if that was the case, the process would have provided the heat needed to emerge the jets for several million years, so somehow the radioactive material would have appeared recently on Enceladus.
The new theory offers a more plausible explanation, with a phenomenon that takes place over a longer period.
What's most interesting is that the warm water, the long time and the chemical composition found on Enceladus are key elements in the emergence of life.
Thus, this study can be the basis for the search for extraterrestrial life.
Scientists have found evidence of complex organic molecules on Saturn's satellite
Using mass spectrometry data collected by NASA's Cassini probe, scientists have found that large organic carbon molecules are ejected through the cracks on the frozen surface of Enceladus, one of the many natural satellites of the giant gas giant, Saturn.
Researchers at the Southwest Research Institute, who discovered the presence of these molecules, believe that the chemical reactions between the solid core of the satellite and the warm water in the ocean under ice are responsible for these complex compounds, Phys.
"ONCE AGAIN, WE ARE AMAZED BY ENCELADUS. PREVIOUSLY, WE IDENTIFIED ONLY THE SIMPLEST ORGANIC MOLECULES CONTAINING A FEW CARBON ATOMS, BUT EVEN THOSE WERE VERY INTERESTING, "SAID CHRISTOPHER GLEIN, A SCHOLAR AND CO-AUTHOR OF THE WORK RECENTLY PUBLISHED IN NATURE.

"NOW WE HAVE FOUND ORGANIC MOLECULES WITH MASSES OF OVER 200 ATOMIC MASS UNITS. THESE ARE TEN TIMES HEAVIER THAN METHANE. WITH COMPLEX MOLECULES EMANATING FROM THE LIQUID WATER OF THE OCEAN, THIS SATELLITE IS THE ONLY BODY BESIDES THE EARTH THAT SIMULTANEOUSLY MEETS ALL THE NECESSITIES OF LIFE AS WE KNOW IT. "

"EVEN AFTER ITS END, CASSINI CONTINUES TO TEACH US ABOUT ENCELADUS'S POTENTIAL IN ASTROBIOLOGY," GLEIN ADDED.
During the flight, near Enceladus, on October 28, 2015, with the help of the INMS (Neutral Mass Spectrometer) instrument, molecular hydrogen could be detected when the ship passed through a jet.
Previous studies have already shown that the satellite has an ocean under the ice layer and above the solid core. The molecular hydrogen jet is probably formed by the geochemical reactions between water and rocks in hydrothermal environments.
"HYDROGEN PROVIDES A SOURCE OF CHEMICAL ENERGY THAT SUPPORTS MICROBES LIVING IN THE EARTH'S OCEANS NEAR HYDROTHERMAL SPRINGS," SAID HUNTER WAITE, THE SCIENTIST WHO HEADS THE TEAM AT INMS AND CO-AUTHOR OF THE NEW STUDY. "ONCE YOU HAVE IDENTIFIED A POTENTIAL SOURCE OF FOOD FOR MICROBES, THE NEXT QUESTION IS ABOUT THE NATURE OF COMPLEX ORGANIC COMPOUNDS IN THE OCEAN. THIS WORK IS THE FIRST STEP IN THAT UNDERSTANDING OF THE COMPLEXITY OF ORGANIC CHEMISTRY BEYOND OUR EXPECTATIONS. "

"ALSO, THE FINDINGS IN THIS STUDY HAVE IMPORTANT SIGNIFICANCE FOR EXPLORATIONS OF THE NEXT GENERATION," GLEIN ADDED. "A FUTURE SHIP CAN FLY THROUGH THE JET TO ANALYZE THESE COMPLEX ORGANIC MOLECULES USING A HIGH-RESOLUTION MASS SPECTROMETER TO HELP US DETERMINE EXACTLY HOW TO FORM THEM."
Year after year, benefiting from advances in exploration technology, astronomers discover more planets that seem to be "good for life." Let us understand: we do not necessarily speak of "good for us", that is, good to live on, but some that offer similar conditions – identical – to those on Earth, conditions that could allow them to live there beings, adapted to those conditions.
And on Earth there are many places where people do not live, but they live enough life forms, some with a very original metabolism. And some creatures on the Earth can withstand almost unimaginable harsh conditions.
If experts will persuade those who decide the money destination to provide funds for the preparation of such a mission, Enceladus could become the next star on alien life searches.
He deserves it, say "his admirers", because he has a lot to offer – he has qualities that can feed hope much more than the planet Mars, the one that "consumes" currently the funds for the research of the profile.
Well, what can I say? Let's be healthy to take the time when the world explodes the news that the space mission to Enceladus has found signs of biological activity there, undeniable evidence that there is what we have been looking for decades – life-forms living on another heavenly body from our solar system.
References: