10 Common Ingredients You Didn't Know About That Are Found In Most Vaccines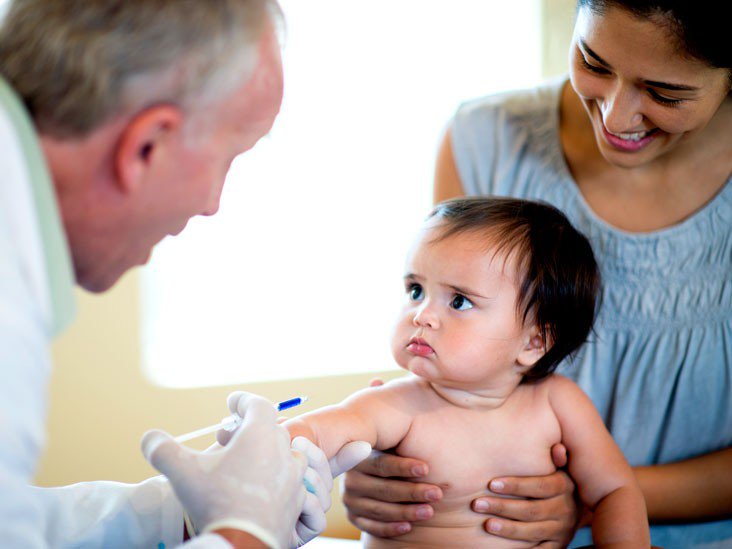 Written By Deirdre Imus for The World Mercury Project. 
Toxins surround us in many forms, but those found in vaccines are of increasing concern among parents, and rightfully so. As the World Mercury Project continues to advocate for transparency and sound science in our nation's vaccine program, it's important to note that mercury, still found in some flu shots and other vaccines, isn't the only substance standing in the way of a safer vaccination schedule. Other dangerous substances abound in the vaccines that our government agencies continue to insist are safe. No one challenges parents for researching the safest car seats, cribs, or infant carriers for their children. The same should hold true when parents want to be fully informed about what makes up the vaccines intended for their children.
Beyond the mercury-based preservative thimerosal, a known neurotoxin that has been linked to many serious health conditions including autism, vaccines are rife with other often questionable components, such as:
Aluminum
Antibiotics
Egg protein
Formaldehyde
Monosodium glutamate (MSG)
Squalene
Gelatin
Polysorbate 80
Aborted human fetal tissue
…no studies have been done to determine potential synergistic effects of multiple vaccine ingredients given in combination.
An extensive list of all ingredients in all vaccines can be found here, but it's important to highlight (or lowlight, if you will) what some of the most potent components actually are, and what impact they may have on the health of our children.
Thimerosal
The American Academy of Pediatrics (AAP) claims thimerosal was removed from childhood vaccines as a precautionary measure in 2001, but the last batches of routine childhood vaccines with thimerosal did not actually expire until January 2003. We were led to believe thimerosal was eliminated from all vaccines, but it wasn't. It's in some flu shots—including some given to infants and pregnant women—the tetanus toxoid vaccine (Tt), and meningococcal vaccines. More than 80 studies compiled by the World Mercury Project show that the health effects of human exposure to mercury include cognitive difficulties (such as autism), memory and vision loss, coordination issues, tremors, skin rashes and mood instability. Mercury is a known neurotoxin, yet it's still injected into people of all ages with alarming regularity.
Aluminum
The CDC explains that aluminum gels or salts are added as adjuvants to help the vaccine stimulate a better immune response, i.e. be more effective. Without aluminum, more doses of a vaccine might be required to provide adequate protection, according to the AAP. Aluminum is a toxic metal, and one to which we are already routinely exposed through food, air, and water, given its natural occurrence in the earth's crust. While most in mainstream medicine insist it poses no problems, many independent researchers are suspicious of aluminum's supposed safety.  The National Vaccine Information Center (NVIC), a nonprofit founded in 1982 to prevent vaccine injuries and deaths through public education, highlights on its website the shocking lack of scientific evidence that injected aluminum is safe. And parents need to be aware that the amount of aluminum babies and young children are exposed to via vaccines has risen substantially in recent years. According to medical research journalist Neil Z. Miller, "Vaccines containing aluminum were added to the childhood immunization schedule when some vaccines containing mercury were removed. Prior to the mercury phase-out (pre-2000), babies received 3,925 mcg of aluminum by 18 months of age. After pneumococcal and hepatitis A vaccines were added to the schedule, babies began receiving 4,925 mcg of aluminum during the same age period—a 25% increase."
Antibiotics
The antibiotics added to vaccines are there to prevent the growth of germs during production and storage of the vaccine. There has been much debate lately over the risks of exposing children to antibiotics too early in life. One recent study in particular found that multiple antibiotic use in early childhood may lead to weight gain, increased bone growth, and altered gut bacteria.
Egg Protein
Flu vaccines are most commonly made using an egg-based manufacturing process, which is used to make both the inactivated vaccine (the flu shot) and the live attenuated vaccine (usually called the "nasal spray"), according to the CDC.  The yellow fever vaccine is also made this way, putting anyone with an egg allergy at risk if they receive either of these vaccinations, regardless of how low the level of actual egg protein is.
Formaldehyde
Formaldehyde is added to vaccines to kill unwanted bacteria and viruses that might contaminate the vaccine during production. The CDC insists most formaldehyde is removed from the vaccine before it is packaged, which is just another way of saying that all of it is not removed. Formaldehyde is a human carcinogen according to the National Institute of Environmental Health Sciences.
Monosodium Glutamate (MSG)
More commonly known as a food additive, MSG is also used as a stabilizer to help vaccines remain unchanged when exposed to heat, light, acidity or humidity, according to the CDC. MSG consumption is notorious for causing headaches in some people. It can also cause fatigue, disorientation and heart palpitation, per the Mayo Clinic. MSG has been called an "excitotoxin," which is a term used to describe a class of chemicals (usually amino acids) that over-stimulate neuron receptors in the brain, causing them to die.
Squalene
The World Health Organization (WHO) describes squalene as "a component of some adjuvants that is added to vaccines to enhance the immune response." It's a naturally-occurring substance derived primarily from shark liver oil, found in foods, cosmetics, over-the-counter medications, and supplements. When combined with other ingredients it becomes an adjuvant, which, like aluminum, is added to vaccines to elicit a stronger immune response from the body.  The WHO notes that most people who have received squalene-containing vaccines are in older age groups, and that we don't really know how this component might impact younger people. A 2000 study found that a single injection of squalene adjuvant produced arthritis in rats, and, although more research is needed, many believe squalene-containing anthrax vaccine to be the main culprit in triggering Gulf War Syndrome among American troops who served in the Persian Gulf War in the early 1990s.
Gelatin
This commonly used vaccine ingredient is made by boiling skin or connective tissue, typically from a pig. Gelatin is used as a stabilizer to protect the viruses in vaccines from adverse conditions. It is a concerning additive because some people have gelatin allergies, and receiving a vaccine with gelatin can provoke an allergic response, possibly even triggering anaphylaxis. Depending on its source, gelatin may also be a religious concern for Jews and Muslims.
Polysorbate 80
The HPV vaccine is administered mainly to teenagers to protect against the human papilloma virus (HPV), which has been strongly linked to cervical cancer, anal cancer, and even some mouth cancers. This vaccine and a few others contain a stabilizer known as polysorbate 80, an emulsifier used in some foods and cosmetics. While there have been reports of the HPV vaccine causing premature ovarian failure in girls, research is needed to determine if there is a link between this phenomenon and polysorbate 80 and/or other HPV vaccine ingredients such as aluminum. The safety of using this chemical in vaccines has been poorly studied, and according to the Material Safety Data Sheet(MSDS) for Polysorbate 80, it may cause adverse reproductive effects and cancer based on animal testing data. The MSDS also indicates that no safety testing has been done in humans.
Aborted Human Fetal Tissue
A number of vaccines—including varicella, rubella, hepatitis A, shingles, and rabies—are made using fetal embryo cells, and have been for decades. The reason given is that the viruses tend to grow better in these cells, and fetal cells can divide for a long time before dying.  However, the use of actual human fetal cells poses the question of how the fetal DNA will interact with the virus and, eventually, the human into which it is injected. It remains unclear what kind of dangerous immune response this has been provoking, but according to the Sound Choice Pharmaceutical Institute, a biomedical research organization, there have been distinct spikes in autism rates in the years when vaccines grown in human fetal cells were introduced. In my opinion, the moral implications here are huge.
As troubling as each of one these chemicals may be in its own right, parents need to also keep in mind that no studies have been done to determine potential synergistic effects of multiple vaccine ingredients given in combination. Safety concerns are further compounded when considering that infants and young children commonly receive multiple vaccines during the same office visit. Amid relentless claims by drug companies and conflict-ridden health agencies that vaccines are "safe and effective" (despite the fact than nearly $4 billion has been paid out by taxpayers to victims of vaccine injury) parents are wise to do their own research before making decisions about vaccines for their kids—and to understand that where there's risk, there must be choice.
WMP NOTE: In Part 2 of Toxic Vaccine Ingredients, World Mercury Project will examine vaccine contaminants such as animal viruses, glyphosate and more.
Deirdre Imus is a New York Times bestselling author.
Sign up for free news and updates from Robert F. Kennedy, Jr. and the World Mercury Project. Your donation will help to support us in our efforts.
Havana Syndrome again? CIA officers are mowed down by a mysterious disease
A CIA officer in Moscow experienced symptoms of the so-called "Havana syndrome" in 2017. This became known to The New York Times with reference to sources in diplomatic circles.
CIA officer Mark Polimepulos, who helped lead covert operations in Russia and Europe, complained about the manifestation of mysterious symptoms. According to the newspaper, in December 2017, he felt severe dizziness, which later developed into a prolonged migraine, forcing him to retire. At that time, Polymerpoulos was 48 years old.
It is noted that such a case was not the only one. Similar symptoms were experienced by the staff of the American ambassadors in Cuba and China in 2016-2018. However, the exact number of cases and the place where this happened is not named. It is alleged that the US diplomats have tried to influence in a similar way around the world.
At the same time, the US State Department was unable to establish an unambiguous reason that caused the "Havana syndrome." Among other things, it was assumed that the diplomats may have been exposed to an unidentified sound effect.
In 2017, it was reported that, beginning in late 2016, American diplomatic officials and their relatives in Cuba began to complain of symptoms such as hearing loss, nausea, headaches and balance disorder. 
The Associated Press received audio footage of the attack and described the harassing sounds as "the high-pitched sound of crickets combined with fingernails scratching on a board." Then the American government suggested that Russia or China could be the culprit.
Many victims are still undergoing rehabilitation. Specialists from the University of Pennsylvania performed magnetic resonance imaging and revealed visible changes in the structure of the brain in the diplomatic missions.
Differences were found in 23 men and 17 women who complained of health problems while on diplomatic duties in Havana. Scientists have yet to figure out what causes the unusual symptoms.
How Russia and the United States nearly started a nuclear war in 1995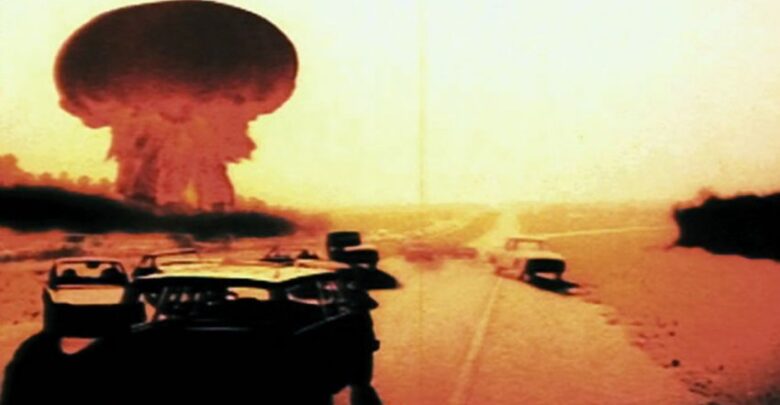 The Norwegian meteorological rocket incident remains the only time in history that the Russian president has activated his nuclear briefcase.
On January 25, 1995, Doomsday could have come in the world: the Russian Federation was preparing to launch a nuclear strike on the United States. How did it come about that the states that left the confrontation of the Cold War in the past and had just normalized relations with each other found themselves on the verge of mutual destruction?
The beginning of the war?
The cause of the crisis was an ordinary Norwegian meteorological rocket. Its launch from the small island of Anneia at 7 am local time (10 am Moscow time) towards Spitsbergen caused a stir in Russia.
Black Brant XII. Legion Media / ZUMA Press
Equipped with scientific equipment to study the aurora borealis, the Black Brant XII was similar in size to the nuclear-powered American Trident D-5 ballistic missile, intended for launch from submarines. In addition, it flew along a trajectory along which, as the Russian Defense Ministry believed, American missiles would fly in the event of a nuclear war.
In December 1994, Norway informed 28 states, including Russia, about the planned launch, but did not give a specific date, limiting itself to specifying the period: from January 15 to February 10 of the next year. Due to bureaucratic delays, this information did not reach the Russian Missile Warning System, which sounded the alarm.
Decisive minutes
An emergency meeting with the country's top political and military leadership was convened in the Kremlin. Defense Minister Pavel Grachev, Chief of the General Staff Mikhail Kolesnikov and President of the Russian Federation (as Supreme Commander-in-Chief) Boris Yeltsin had three strategic missile forces control terminals activated – the so-called nuclear suitcases.
Vladimir Sayapin / TASS
The military believed the lone missile could have been fired to create an electromagnetic pulse that knocked out Russian radars and communications systems. Following it, a massive blow could be expected.
For several tense minutes, as leaders watched it flight, it was decided whether Russia would launch a nuclear strike against the United States.
"Little is known today about what Yeltsin said at the time, given that it could have been some of the most dangerous moments in the entire history of the nuclear era," The Washington Post journalist, David Hoffman wrote three years after the incident : "They make it clear that the Cold War nuclear readiness system continues to operate, and how catastrophic its consequences could be, despite the fact that the feud between the great powers is already over."
The situation was discharged only when it became clear that the rocket had gone towards Spitsbergen (not far from which it fell into the ocean). The nuclear cases have been deactivated.
Russian President Boris Yeltsin (center) and Russian Defense Minister Pavel Grachev (right). Igor Mikhalev / Sputnik
The incident with bringing Russia's Strategic Nuclear Forces to combat readiness, soon became the property of the world community. When, four years later, the Norwegians were about to repeat their launch of Black Brant XII and reported this to the Russian Foreign Ministry, the US additionally warned all key Russian military departments about it through their channels. As a result, this time there were no unpleasant surprises.
Source: rbth.com
Germany conducted exercises in case of nuclear war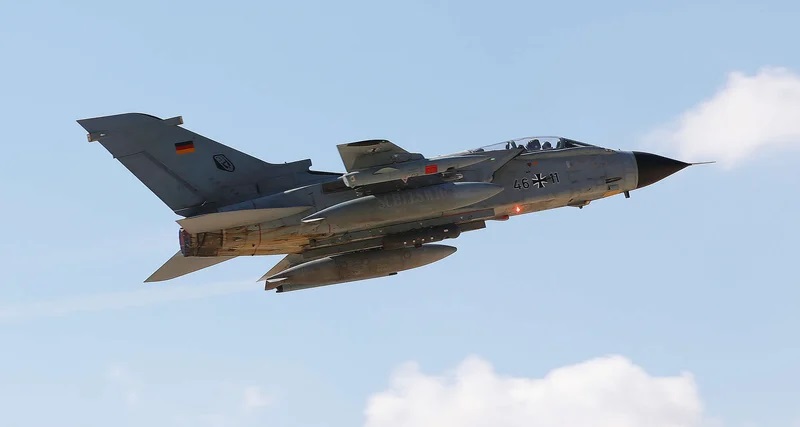 The Bundeswehr with partners in the North Atlantic Alliance ( NATO) trained in operations in a nuclear war.
The German army, together with Italian, Belgian and Dutch colleagues, conducted exercises in the event of a conflict with the use of nuclear weapons.
The location of the exercise "Steadfest Noon" was chosen airbase "Nörfenich", where the tactical squadron of the Luftwaffe 31 "Boelcke" is located. Together with the Luftwaffe of the Bundeswehr, the air forces of other NATO countries, in particular, Italy, the Netherlands and Belgium, took part in the exercises.
According to a report by Bild, the exercise scenario involved training procedures for safely removing nuclear weapons from storage, delivering ammunition and installing them on aircraft. The training flights took place without nuclear weapons, and in parallel with the aviation exercises at the Büchel airbase, where the tactical squadron of the Luftwaffe 51 Immelman is located, the Resilient Guard air defense systems were trained to protect the airfield from air attacks.
The training sites for the Luftwaffe of the Bundeswehr were not chosen by chance, since the Nörfenich airbase is a reserve storage site for the B61, a hydrogen bomb that forms the basis of nuclear weapons of the US strategic nuclear forces. 
Some of this ammunition is stationed at NATO bases in Europe. The exact number of hydrogen bombs that are stored at European sites and which ones are not reported. In Europe, the B61 is carried by Panavia Tornado fighter-bombers (pictured) and General Dynamics F-16 Fighting Falcon fighters.
Recall that the B61 thermonuclear bomb is the main weapon of the US strategic nuclear forces, although it entered service in 1968. Since 2012, a new guided version of the B61-12 has been under development, which will replace all B61 and B83 bombs that have been in service since 1983. It can be used both on strategic bombers and tactical aircraft. About two billion dollars were spent on the development of the 12th modification of the aerial bomb.