10 Common Ingredients You Didn't Know About That Are Found In Most Vaccines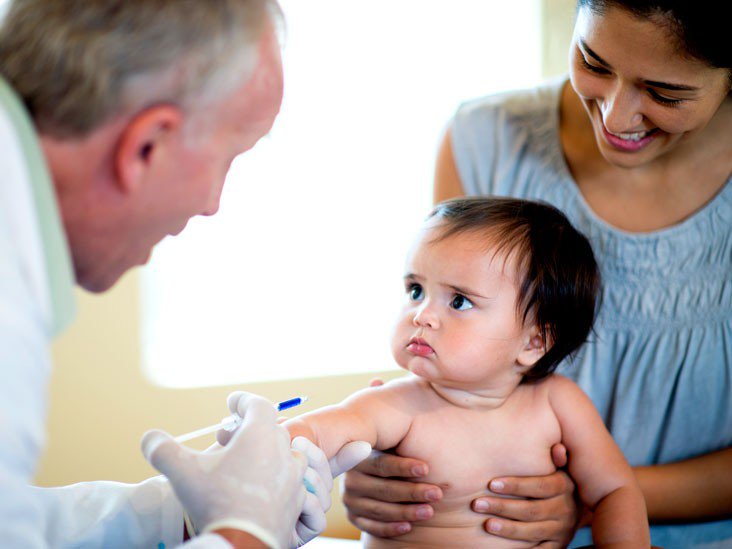 Written By Deirdre Imus for The World Mercury Project. 
Toxins surround us in many forms, but those found in vaccines are of increasing concern among parents, and rightfully so. As the World Mercury Project continues to advocate for transparency and sound science in our nation's vaccine program, it's important to note that mercury, still found in some flu shots and other vaccines, isn't the only substance standing in the way of a safer vaccination schedule. Other dangerous substances abound in the vaccines that our government agencies continue to insist are safe. No one challenges parents for researching the safest car seats, cribs, or infant carriers for their children. The same should hold true when parents want to be fully informed about what makes up the vaccines intended for their children.
Beyond the mercury-based preservative thimerosal, a known neurotoxin that has been linked to many serious health conditions including autism, vaccines are rife with other often questionable components, such as:
Aluminum
Antibiotics
Egg protein
Formaldehyde
Monosodium glutamate (MSG)
Squalene
Gelatin
Polysorbate 80
Aborted human fetal tissue
…no studies have been done to determine potential synergistic effects of multiple vaccine ingredients given in combination.
An extensive list of all ingredients in all vaccines can be found here, but it's important to highlight (or lowlight, if you will) what some of the most potent components actually are, and what impact they may have on the health of our children.
Thimerosal
The American Academy of Pediatrics (AAP) claims thimerosal was removed from childhood vaccines as a precautionary measure in 2001, but the last batches of routine childhood vaccines with thimerosal did not actually expire until January 2003. We were led to believe thimerosal was eliminated from all vaccines, but it wasn't. It's in some flu shots—including some given to infants and pregnant women—the tetanus toxoid vaccine (Tt), and meningococcal vaccines. More than 80 studies compiled by the World Mercury Project show that the health effects of human exposure to mercury include cognitive difficulties (such as autism), memory and vision loss, coordination issues, tremors, skin rashes and mood instability. Mercury is a known neurotoxin, yet it's still injected into people of all ages with alarming regularity.
Aluminum
The CDC explains that aluminum gels or salts are added as adjuvants to help the vaccine stimulate a better immune response, i.e. be more effective. Without aluminum, more doses of a vaccine might be required to provide adequate protection, according to the AAP. Aluminum is a toxic metal, and one to which we are already routinely exposed through food, air, and water, given its natural occurrence in the earth's crust. While most in mainstream medicine insist it poses no problems, many independent researchers are suspicious of aluminum's supposed safety.  The National Vaccine Information Center (NVIC), a nonprofit founded in 1982 to prevent vaccine injuries and deaths through public education, highlights on its website the shocking lack of scientific evidence that injected aluminum is safe. And parents need to be aware that the amount of aluminum babies and young children are exposed to via vaccines has risen substantially in recent years. According to medical research journalist Neil Z. Miller, "Vaccines containing aluminum were added to the childhood immunization schedule when some vaccines containing mercury were removed. Prior to the mercury phase-out (pre-2000), babies received 3,925 mcg of aluminum by 18 months of age. After pneumococcal and hepatitis A vaccines were added to the schedule, babies began receiving 4,925 mcg of aluminum during the same age period—a 25% increase."
Antibiotics
The antibiotics added to vaccines are there to prevent the growth of germs during production and storage of the vaccine. There has been much debate lately over the risks of exposing children to antibiotics too early in life. One recent study in particular found that multiple antibiotic use in early childhood may lead to weight gain, increased bone growth, and altered gut bacteria.
Egg Protein
Flu vaccines are most commonly made using an egg-based manufacturing process, which is used to make both the inactivated vaccine (the flu shot) and the live attenuated vaccine (usually called the "nasal spray"), according to the CDC.  The yellow fever vaccine is also made this way, putting anyone with an egg allergy at risk if they receive either of these vaccinations, regardless of how low the level of actual egg protein is.
Formaldehyde
Formaldehyde is added to vaccines to kill unwanted bacteria and viruses that might contaminate the vaccine during production. The CDC insists most formaldehyde is removed from the vaccine before it is packaged, which is just another way of saying that all of it is not removed. Formaldehyde is a human carcinogen according to the National Institute of Environmental Health Sciences.
Monosodium Glutamate (MSG)
More commonly known as a food additive, MSG is also used as a stabilizer to help vaccines remain unchanged when exposed to heat, light, acidity or humidity, according to the CDC. MSG consumption is notorious for causing headaches in some people. It can also cause fatigue, disorientation and heart palpitation, per the Mayo Clinic. MSG has been called an "excitotoxin," which is a term used to describe a class of chemicals (usually amino acids) that over-stimulate neuron receptors in the brain, causing them to die.
Squalene
The World Health Organization (WHO) describes squalene as "a component of some adjuvants that is added to vaccines to enhance the immune response." It's a naturally-occurring substance derived primarily from shark liver oil, found in foods, cosmetics, over-the-counter medications, and supplements. When combined with other ingredients it becomes an adjuvant, which, like aluminum, is added to vaccines to elicit a stronger immune response from the body.  The WHO notes that most people who have received squalene-containing vaccines are in older age groups, and that we don't really know how this component might impact younger people. A 2000 study found that a single injection of squalene adjuvant produced arthritis in rats, and, although more research is needed, many believe squalene-containing anthrax vaccine to be the main culprit in triggering Gulf War Syndrome among American troops who served in the Persian Gulf War in the early 1990s.
Gelatin
This commonly used vaccine ingredient is made by boiling skin or connective tissue, typically from a pig. Gelatin is used as a stabilizer to protect the viruses in vaccines from adverse conditions. It is a concerning additive because some people have gelatin allergies, and receiving a vaccine with gelatin can provoke an allergic response, possibly even triggering anaphylaxis. Depending on its source, gelatin may also be a religious concern for Jews and Muslims.
Polysorbate 80
The HPV vaccine is administered mainly to teenagers to protect against the human papilloma virus (HPV), which has been strongly linked to cervical cancer, anal cancer, and even some mouth cancers. This vaccine and a few others contain a stabilizer known as polysorbate 80, an emulsifier used in some foods and cosmetics. While there have been reports of the HPV vaccine causing premature ovarian failure in girls, research is needed to determine if there is a link between this phenomenon and polysorbate 80 and/or other HPV vaccine ingredients such as aluminum. The safety of using this chemical in vaccines has been poorly studied, and according to the Material Safety Data Sheet(MSDS) for Polysorbate 80, it may cause adverse reproductive effects and cancer based on animal testing data. The MSDS also indicates that no safety testing has been done in humans.
Aborted Human Fetal Tissue
A number of vaccines—including varicella, rubella, hepatitis A, shingles, and rabies—are made using fetal embryo cells, and have been for decades. The reason given is that the viruses tend to grow better in these cells, and fetal cells can divide for a long time before dying.  However, the use of actual human fetal cells poses the question of how the fetal DNA will interact with the virus and, eventually, the human into which it is injected. It remains unclear what kind of dangerous immune response this has been provoking, but according to the Sound Choice Pharmaceutical Institute, a biomedical research organization, there have been distinct spikes in autism rates in the years when vaccines grown in human fetal cells were introduced. In my opinion, the moral implications here are huge.
As troubling as each of one these chemicals may be in its own right, parents need to also keep in mind that no studies have been done to determine potential synergistic effects of multiple vaccine ingredients given in combination. Safety concerns are further compounded when considering that infants and young children commonly receive multiple vaccines during the same office visit. Amid relentless claims by drug companies and conflict-ridden health agencies that vaccines are "safe and effective" (despite the fact than nearly $4 billion has been paid out by taxpayers to victims of vaccine injury) parents are wise to do their own research before making decisions about vaccines for their kids—and to understand that where there's risk, there must be choice.
WMP NOTE: In Part 2 of Toxic Vaccine Ingredients, World Mercury Project will examine vaccine contaminants such as animal viruses, glyphosate and more.
Deirdre Imus is a New York Times bestselling author.
Sign up for free news and updates from Robert F. Kennedy, Jr. and the World Mercury Project. Your donation will help to support us in our efforts.
Raised by Wolves: Microsoft has been tasked with developing a global digital passport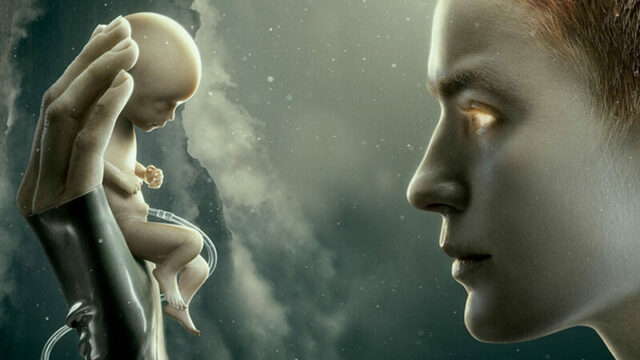 According to the Hill, a coalition of medical and technology organizations is working to develop a digital COVID-19 vaccination passport that will allow businesses, airlines and countries to check whether people have received the vaccine.
The vaccination initiative, announced Thursday, is developing technology to confirm vaccinations, with the likelihood that some governments will require people to provide proof of their vaccinations to enter the country.
The organization hopes the technology will enable people to "demonstrate their health to safely return to travel, work, school and life, while protecting the privacy of their data."
The initiative, which includes members such as Microsoft, Oracle and the American non-profit Mayo Clinic, is using the results of the Commons Project's international digital document confirming a negative COVID-19 test, according to the Financial Times.
The Commons Project technology, created in partnership with the Rockefeller Foundation , is already being used by three major airline alliances.
The coalition is reportedly in talks with several governments to create a program requiring either negative tests or proof of vaccination, Paul Meyer, executive director of The Commons Project, told the Times.
"The goal of the Vaccine Initiative is to give people digital access to their vaccination records so they can use tools like CommonPass to safely return to travel, work, school and life while protecting the privacy of their data ," Meier said in a statement. …
People who have been vaccinated are currently receiving a sheet of paper confirming their vaccination, he said, but the coalition could develop a digital certificate using electronic health records.
The technology should allow patients to keep their data safe by being available in a digital wallet or physical QR code so that they can regulate who sees the information.
The Vaccine Initiative assumes that certain businesses, such as event organizers and universities, will require their consumers, students and employees to provide proof of vaccination , the Times reported.
Mike Sicily, executive vice president of Oracle Global Business Units, says in a statement that a passport "should be as simple as online banking."
"We are committed to working together with the technology and medical communities, as well as with global governments, to ensure that people have safe access to this information, no matter where and when they may need it," he added.
The project is also evolving as new strains of COVID-19 emerge around the world, including the spread of a more contagious variant that has been found in the United Kingdom.
It should be understood that only those travelers who received the RIGHT vaccine will receive permission to fly and cross borders.
Are people really vaccinated? Are we being raised by wolves?
The material is taken from the public website of this biotech giant, founded in 2010 to develop drugs and vaccines based on messenger RNA (mRNA) technologies. The company became known to our readers due to the launch of the eponymous vaccine against the Covid-19 virus on the market.
Quotes:
"Recognizing the wide potential of mRNA science, we decided to create a technological platform for mRNA that is very similar to the operating system on a computer. It is designed so that it can be connected and interchangeable with various programs. In our case, the "program" or "application" is our mRNA preparation – a unique mRNA sequence that encodes a protein."
"May 1, 2020 Moderna, Inc. and Lonza Ltd. today announced a 10-year strategic collaboration agreement to enable large-scale production of Moderna mRNA vaccine (mRNA-1273) against the novel coronavirus (SARS-CoV-2) ."
The primary conclusion is that the so-called Moderna vaccine is not at all like traditional vaccines, which use live or dead, natural or engineered parts of the RNA of the virus, designed to induce an immune response and form antibodies in the body.
The drug "mRNA-1273" is not a vaccine against a virus, but, in fact, is an artificial bioprogrammed virus.
Based on the author's definition of the mRNA platform as an analogue of a computer operating system, if you adhere to the declared letter, it should be recognized: the drug is intended for (re) programming the human body by (re) coding its protein. In other words, the masks are off, the mRNA platform is the place where Big Pharma teams up with Big Tech, justifying the darkest predictions yesterday by science fiction writers, and today by realists.
If you take a good walk around the Moderna website, you will find very interesting things.
For example, the company clearly recognizes that a healthy immune system poses a threat to mRNA, since an intense immune response can destroy the platform before it even starts to act and which can lead to negative results, which can include molecular deficiency and hormonal defects, and cause seizures, allergic reactions, infertility and other side effects, but at the same time it does not form a targeted immune response to coronavirus proteins at all.
In addition, the self (re) programming of cells is necessary in order for them to be open for the reception and delivery of various drugs, the effectiveness of which is often significantly reduced due to rejection by the body.
What this means: a healthy immune system after the introduction of the drug "mRNA-1273" is (re) programmed either unpredictably or predictably, but for the further purposes of the Moderna company, which is vitally interested in the fact that the human body is further open for access to pharmaceutical companies … The immune system actually breaks open, opening the door for any biotechnological experiments on the human body.
Due to the fact that such biotechnologies are at the beginning of the path, which is always associated with a great risk to life, the Moderna company at the legislative level is exempted by the US Congress from liability for the consequences of the use of its drugs. Also, by the way, like the Pfizer company.
Is this an explanation of the reason for the planned mass vaccination of all people in 2021, as well as the "sharp aggravation of the pandemic" in the world media?
Freemasonry calendar for 2021 and the next 25 years: Earthlink & BrainTrust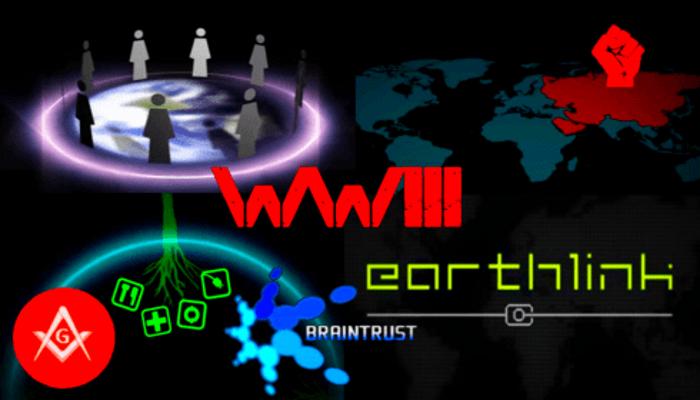 With the onset of the covid pandemic, vaccinations, immunization passports and other such miracles, conspiracy theorists were surprised to find that all this was written in plain text on the Internet many years ago. The people who determine the strategic course of the world have communicated their plans quite openly. Until a certain moment, no one paid attention to these plans.
However, now that everything that is happening has become more or less clear, many enthusiasts began to re-read the texts with great interest and revise the videos of 2010 and earlier years, trying to find in them both indications of the events taking place around the current events and the events that will follow. The next discovery of this kind was a video from 2008 from Casaleggio Associati – a small Masonic organization somehow connected with Gianroberto Casaleggio.
From the first visit, the conspiracy theorists did not manage to dig very deeply, but, according to the first impression, we are talking about regional masonry of a not very high level of management, so there is clearly not all the information there, especially information for showing the general public.
Nevertheless, some crumbs of knowledge are still better than its complete absence, so we will retell the video in general terms. The first five minutes there is an introductory one, which tells about the great thinkers of the Renaissance who opposed Genghis Khan and wanted to arrange the world correctly and justly. This desire lasted for centuries, until the baton passed to the US Democratic Party and the Bilderberg Club. Then, from the middle of the fifth minute of the video, the most interesting part begins.
In 2018, according to the forecast from 2008, the world will be divided into two blocks – the block of good guys who live in Europe, and the block of bad guys who live in China and its satellites: The war between the blocks begins in 2020 with the use of bacteriological weapons. The war will last 20 years. During the war, such cultural monuments as Reims Cathedral, St. Peter's Square and the Sagrada Familia will be destroyed, which suggests that there will be no stone unturned from Italy, France and Spain.
Also, in addition to biological weapons, at the first stage of the war, climate weapons will be used, which will cause a rise in ocean level by 12 meters with all the ensuing consequences. There will also be a world famine and a rejection of fossil fuels – tanks by the end of the war will be some kind of electric. As a result of this, the West will win by 2040, but there will be no more than a billion people on the planet who will be offered a single electric passport and a networked democracy, which will be controlled by the World Government and Earthlink Artificial Intelligence.
Earthlink will start operating in 2043, a single passport will be issued in 2047, and in 2050 there will be the so-called BrainTrust – collective social intelligence: When BrainTrust starts working, people will connect their brains into a network and collectively choose the World Government, which will lead them, proclaiming the coming of the Era of the New World Order. It will appear in 2054. Here is such an interesting Masonic tale of the 2008 model. Oddly enough, but so far the chronology is being observed and the prophecy is coming true.
Covid-19: The Great Reset -Pandemic targets declared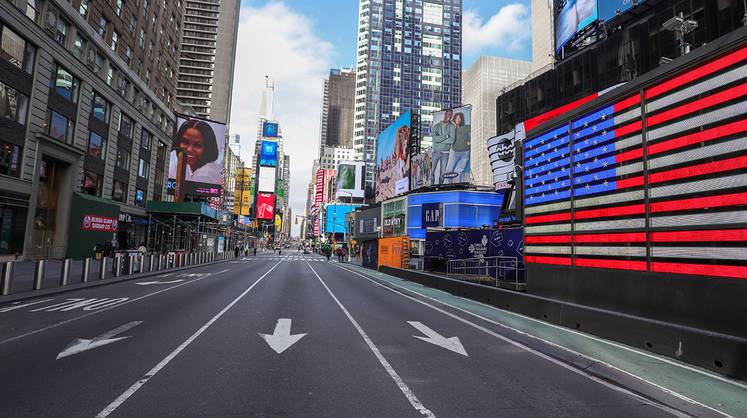 The working class of the United States is in despair. This was stated by Senator Bernie Sanders on his Twitter page. He also wrote that the US Congress should listen to the people and provide a one-time payment of $ 1,200 to each member of the working class.
"Maybe – just maybe – it's time for Congress to listen to the American people and send out survival checks for $ 1,200 to working-class Americans who are now in such despair," Sanders said.
On March 25, the U.S. Congress approved a one-time payment of $ 1,200 to every adult U.S. citizen. The purpose of the payment was to mitigate the social impact of quarantine measures and the coronavirus pandemic.
Sanders is in favor of re-payment, as the crisis caused by the quarantine and pandemics is not only not overcome, but is developing.
However, it is quite possible that not only American workers will receive benefits soon.
The FGC website spoke about the book "Covid-19: The Great Reset", published in the summer of 2020 in Europe. The authors of the book are Klaus Schwab, founder and permanent leader of the World Economic Forum (WEF) and Thierry Mallre, who is presented as a futurist.
By the end of 2020, the book should be published in German, French, Spanish, Japanese, Chinese and Korean.
The main ideas of the book about "great reset" are already diverging.
First , the COVID-19 pandemic is a "unique window of opportunity." It is through this window that humanity must be introduced into the future. No return to the past! "Many people ask: when will we return to normal life? The short answer is never. Our story will be divided into two parts: before the coronavirus and after. "
Secondly , the "bright future" is a world where the distinctions between rich and poor countries will be erased, and over time state borders will be destroyed. A single planetary state with a single government will emerge: "The question of the World Government is at the center of all issues." Further, Schwab writes: "With the introduction of lockdown, our attachment to loved ones increases, we value more those whom we love – family members and friends. But the downside here is that it causes a rise in patriotic and national feelings, along with dark religious beliefs and ethnic preferences. And this toxic mixture brings out the worst in us … "Schwab makes it clear that" dark religious beliefs and ethnic preferences "will be declared war.
Third , the economy of the Brave New World must be centrally run by giant monopolies. Private property will wither away, its place will be taken by the "economy of use", "the economy of participation". There will be no cash, digital currencies will be introduced everywhere.
Fourthly , there will be a transition to "green" energy, it will replace hydrocarbon energy. Limits will be imposed on the consumption of water, electricity, some "environmentally hazardous" types of products (eg meat) or industrial products (eg cars). And the most radical means of reducing the burden on the natural environment will be to reduce demographic growth or even to reduce the population: "The greater the demographic growth … the higher the risk of new pandemics."
Fifth , robotization will be completed in all spheres of the economy and public life. The book "The Great Reset" says many times about the sharp job cuts: "Until 2035, up to 86% of jobs in restaurants, 75% of jobs in trade and 59% in the entertainment industries can be automated." "Up to 75% of restaurants can go broke due to lockdowns and subsequent social distancing measures." "Not a single industry, not a single enterprise will remain unaffected." It is proposed to introduce an unconditional basic income (UBI) for people who will be replaced by robots, but only if the person confirms that he is vaccinated.
Sixth , digitalization of all spheres of the economy and society will continue. An effective system will be created to monitor the behavior and movement of people, including using face recognition technologies. Quote: "To end the pandemic, a worldwide digital surveillance network must be created."
Seventh , the new health care model will provide for regular testing, compulsory vaccination, issuance of a sanitary passport, and the establishment of restrictions and punishments for persons who evade the rules of medical discipline.
Eighth , in the spirit of transhumanism, a person will be "improved".
The goals of the "pandemic" have been declared. With the support that the "great reset" receives from the camp of globalism, there is no doubt that the notorious "pandemic" is the beginning of the operation of the transition to the "brave new world." Will there be forces capable of resisting the reset-globalists? .. This is an open question.