The 10 bizarre phenomena that still have scientists baffled

By Hayley Birch, Science Uncovered
Scientists have spent centuries uncovering the many mysteries of the natural world, yet some phenomena still baffle even the sharpest of scientific minds.
From strange lights in the sky following earthquakes to rocks that spontaneously glide across the ground, these naturally-occurring events from around the world seem to have no purpose or meaning.

Science Uncovered's Hayley Birch has compiled a list of the top 10 most strange, cryptic and incredible naturally-occurring events from around the world. 
For mystery, controversy and epic scale, nothing beats earthquake lights – the unexplained illuminations in the sky that can accompany a seismic shudder. The various theories include heat caused by friction, radon gas and piezoelectricity – an electric charge accumulating in quartz rocks as tectonic plates move
1. EARTHQUAKE LIGHTS: Ethereal lights that appear in the sky before and during a quake
For mystery, controversy and epic scale, nothing beats earthquake lights – the unexplained illuminations in the sky that can accompany a seismic shudder.

The mystery: what causes them? The controversy: do they even exist? And the epic status? Well, it's like an earthquake and a lightning storm all rolled into one. It's beyond Biblical.
The original article appears in issue 2 of the brand new science magazine, Science Uncovered, on sale now
Italian physicist Cristiano Ferugia assembled a complete account of earthquake light reports dating back to 2000BC. For a long time, however, geoscientists remained sceptical about the strange phenomenon. It wasn't until 1966 that hard evidence emerged, in the form of photos from the Matsushiro earthquake in Japan.
Now, of course, you have only to head to the internet to come across hundreds of pages full of earthquake light photos, many of dubious authenticity.

But the lights appear in so many different colours and forms – from red to white to blue, and in globes, flickers and glows – that it's difficult to spot a fake.

The various theories include heat caused by friction, radon gas and piezoelectricity – an electric charge accumulating in quartz rocks as tectonic plates move.
In 2003, NASA physicist Dr Friedemann Freund carried out lab experiments, which suggested that earthquake lights are caused by electrical activity in rocks.

He said shockwaves from earthquakes can change the electrical properties of silicon and oxygen-containing minerals, allowing them to transmit currents and emit light.

But Professor David Brumbaugh, at the Arizona Earthquake Information Center in Flagstaff, Arizona, thinks the theory can be considered only a 'possible explanation' at best.
'Although Freund's theory seems promising, the answer may be a bit more complicated,' he said. Brumbaugh, however, admits he's not aware of any new research that would be as useful as Freund's.
Covering a 450km expanse of coastal desert, the Nazca Lines are oversized artworks etched into the Peruvian plains, pictured. They are thought to have been created by the Nazca people over a 1,000-year period between 500BC and 500AD, but no one knows why
2. THE NAZCA LINES: Vast shapes drawn in the Peruvian sand by an ancient population – but no one knows why
Covering a 450km2 expanse of coastal desert, the Nazca Lines are oversized artworks etched into the Peruvian plains. Including large geometric designs as well as pictures of animals, plants and rarer human-like figures, they are visible from the air as giant line drawings.

They are thought to have been created by the Nazca people over a 1,000-year period between 500BC and 500AD, but no one knows why.
Despite World Heritage status, the Peruvian authorities have trouble protecting the Lines from squatters. According to Peruvian law, which protects the landless, squatters only have to stay for a single day in order to be able to stake a claim.

Last year, reports emerged of Peruvians raising pigs on the artworks. In their view, the site is simply an expanse of wasted space in a region with a rapidly growing poor population.
Meanwhile, archaeologists are trying to study the Lines before they are destroyed. Early claims that the designs formed part of an astronomical calendar have been discredited and, since 1997, researchers working as part of a Peruvian-German collaboration have turned their attention to the history and culture of the people who created them – how they lived and what happened to them.
In 2012, Yamagata University, in Japan, announced that it would open a research centre at the site as part of a 15-year project to study more than 1,000 drawings.
Millions of monarch butterflies, pictured, migrate 2,000 miles every year. In 1976, zoologists found them at the top of the 'Mountain of Butterflies' in Mexico. While scientists know the monarchs target 12 to 15 Mexican mountain sites, they don't know how they navigate there
3. INCREDIBLE BUTTERFLY NAVIGATION: Monarch butterflies find their way thousands of miles to specific mountains
Each year, millions of North American monarch butterflies migrate 2,000 miles south for winter. For years, no one knew where they ended up.

Then, in the 1950s, Norah Urquhart and her husband Fred, a zoologist, began tagging and tracking the creatures. In 1976, tipped off by a local woodcutter, they climbed to the top of the 'Mountain of Butterflies'. All the butterflies in North America, it seemed, were in a mountain forest in Mexico.
That's not where the story ends. While we know the monarchs target just 12 to 15 Mexican mountain sites, we don't know how they navigate there.

Studies suggest they use the position of the Sun to fly south, adjusting for the time of day through circadian clocks in their antennae. But the Sun only gives them a general direction. What guides them towards the Michoacan mountains?

'They are funnelled in, probably by landmarks as they reach the overwintering site,' said Professor Steven Reppert, a monarch expert at the University of Massachusetts. 'But how they home in is still a mystery.'
Landmarks such as the Gulf of Mexico couldn't provide enough information to take butterflies all the way, so they must use other short-range navigation systems.

One theory is that a geomagnetic force attracts them, although, says Reppert, 'that's never really panned out'. Scientists only recently acquired some of the genetic tools needed to probe the details of their navigation systems. Now they have a full genetic code, they are starting to knock out genes to see how this affects the animals' sense of direction.
The phenomenon of ball lightning has generally been described as being a luminous sphere that appears during or after a thunderstorm. Some theories suggest ball lightning, pictured, is a plasma, others that it is the result of a chemiluminescent process – light that occurs due to a chemical reaction
4. BALL LIGHTNING: Spheres of light that appear during or after a thunderstorm.
Nikola Tesla, the physicist who invented AC power, supposedly created ball lightning in his lab. He wrote in 1904 that he 'never saw fireballs, but…succeeded in determining their formation and producing them artificially'.

It was a surprising claim then, and is perhaps even more surprising now given that modern scientists have struggled to reproduce the results.

What's more, many in the scientific community remain sceptical about the existence of ball lightning, full stop. However, eye witness reports of naturally occurring ball lightning were made as far back as the era of the ancient Greeks.

In modern times, the phenomenon of ball lightning has generally been described as being a luminous sphere that appears during or after a thunderstorm. There have also been reports of lightning balls passing through window panes and down chimneys.
Some theories suggest ball lightning is a plasma, others that it is the result of a chemiluminescent process – light that occurs due to a chemical reaction.

In August 2013, researchers at the US Air Force Academy in Colorado made and photographed bright white plasmoid balls in their lab. The balls were generated from high-power electric sparks, discharged by electrodes partly submerged in electrolyte solutions.
Even the researchers couldn't be sure that what they had created was ball lightning. Therefore, they refer to the phenomenon as "ball-lightning-like atmospheric pressure plasmoids". Slightly less exciting than Tesla's fireballs, perhaps, but it's certainly the closest that anyone has come to repeating his work.
At Racetrack Playa in the Death Valley, California, pictured, heavy rocks appear to move across the floor while no one is looking. Scientists believe the movement may be caused by the ice stuck to the bottom of the stones, which are then moved in the wind. However, no-one has caught the stones in the act
5. WANDERING ROCKS OF DEATH VALLEY: Stones that slide across the ground under some kind of mysterious force
At Racetrack Playa in the Death Valley National Park, California, strange forces are at work. Forces capable of pushing heavy rocks across the flat surface of a dried-out lake while no one is looking.

Scientists have scratched their heads over the trails left by these sliding stones since early in the 20th Century. In the 1960s, Californian geologists started a rock monitoring programme.

They tracked 30 stones, weighing up to 25kg, 28 of which moved during a seven-year period – some more than 200m. Analysis of the stones' trails suggested speeds of 1m per second. In most cases, the stones travelled in winter. In the decades that followed, theories about ice and wind gained support. Others involved algal slime and seismic vibrations.
So what's happening? Are the stones sliding around in bad weather? 'We think so,' says Dr Gunther Kletetschka, of the Academy of Science of the Czech Republic and Charles University in Prague, who led a 2013 study on the stones.

His team's research describes what happens when water on the Playa surface freezes. According to their theory, ice stuck to the stones remains frozen longer than the surrounding ice – because rock conducts heat away faster. This reduces the force between the rocks and the Playa surface, so they can be pushed by the wind. 
No one has yet caught the stones in the act, and they've been strangely still of late. Kletetschka thinks this is due to water levels. 'The reason for stones not moving recently is the presence of an artificial trench, draining the excess water from the Playa,' he says.
An unidentified hum is a low-frequency noise that's been heard from Bristol to Bondi. Scientists have attributed this drone to tinnitus, distant waves crashing, pictured, industrial noise and singing sand dunes. In 2006, one New Zealand scientist claimed to have recorded the sound
6. THE ANNOYING LOW FREQUENCY HUM: An unidentified drone that only some people are able to hear
It sounds like the title of a dodgy horror film about killer bees. The Hum is actually the name given to an irritating low-frequency noise that's been bothering the locals everywhere from Bristol to Bondi. Here's the thing, though – not everybody can hear it. Less than one in 20 people can.

Which is pretty annoying if you're that one in 20 and nobody will believe you.
Last year, residents of Beaufort in County Kerry, Ireland, begged the local council to deal with a persistent humming noise that had begun the previous April. One resident told the Irish Examiner, 'Not everybody in the parish has heard the noise, but just because they can't hear it doesn't mean it isn't there.' The council tried switching off water pumps that residents blamed for The Hum, but it made no difference.
Elsewhere, scientists have attributed The Hum to tinnitus, distant waves crashing, industrial noise and singing sand dunes. In 2006, one New Zealand scientist claimed to have recorded the sound.
In 2013, cicadas emerged from the ground after not being seen since 1996. Scientists have no idea how they were knew when it was the right time to leave the ground
7. REAPPEARING CICADAS: Insects that suddenly wake up after nearly 20 years to find a mate
The adolescents emerge from their dark little homes, after a 17-year slumber. They arrive noisy, in a frenzied search for a partner. No, they're not teenagers on the way to their school prom. They're cicadas.
Periodical cicadas are, for the most part, quiet and solitary, spending their days burrowing underground. They're long-lived for insects and don't mature until their 17th year. In the summer of this year, however, something happens. En masse, they rise from the ground as a plague of lust, in search of mates.

Two or three weeks later, they die, leaving behind the products of their furtive love-making. The hatchlings worm their way into the soil to start the cycle again.

The question is: how do they do it? If you were stuck in the dark for a few days, you'd probably have trouble telling the time. These guys don't. In 2013, they hadn't been seen since 1996. But that summer, billions of Magicicada septendecim appeared, bang on schedule, to make cicada babies across the eastern U.S.

It gets weirder. While 17-year cicadas hit the north-east states, the more south-easterly states are struck by an invasion that takes place every 13 years. The connection between 13 and 17? They're prime numbers.
This has led scientists to speculate that the cicadas' life cycles evolved to avoid coinciding with those of their predators. Both 13 and 17 have only two factors (one and themselves).

So, cicadas stayed out of sync with foes that had two- or three-year life cycles. In fact, they avoided every predator with a life cycle longer than one year and shorter than their own. A neat trick, but it doesn't explain how they keep track of the time.
Scientists are sceptical about animal rain. Odzaci, in Serbia, has supposedly been pelted by frogs, and perch have fallen on Lajamanu, Australia. After tadpoles rained on the Japanese cities of Nanao and Hakusan in 2009, it was suggested birds dropped them but this has never been proved
8. RAINING SPRATS AND DOGSRaining sprats and frogs: When wildlife falls from the skies like rain
In January 1917, biologist Waldo McAtee presented a paper to the Biological Society of Washington, rather disturbingly entitled Showers of Organic Matter.

The paper's contents list reads like a recipe for a witch's potion, covering everything from hay and flesh to ants and toads. In the eight-page report, he dispenses with more spurious claims, while seeming to accept salamander larvae raining down on Minnesota, and showers of sprats, whitings and herrings in the UK.
Odzaci, in Serbia, has supposedly been pelted by frogs, and perch have fallen on Lajamanu, Australia. After tadpoles rained on the Japanese cities of Nanao and Hakusan in 2009, it was suggested birds dropped them. If this were true, though, the tadpoles should have been more widely distributed.
Scientists are sceptical about animal rain, but one simple explanation by a French physicist in the 19th century is that high winds pick up and drop the animals.

A slightly more complex theory involves a 'tornadic waterspout' – a tornado that crosses a pond or lake, sucking in aquatic life as it goes. Fish might be pulled in by the vortex and deposited wherever the waterspout runs out of steam. However, while there seems to be tentative agreement that this would be possible, there are no scientific studies that confirm it.

McAtee was more concerned with how these chance events might serve population dispersal. 'Fishes are fated to fall where they cannot survive,' he wrote. 'Their inability to live long out of water strictly limits the possibilities of their deriving advantage by wind transport.'
The great balls of Costa Rica, pictured, were found in the 1930s. Some are as large as two metres in diameter. Now dated to between 600 and 1000 AD, the balls are known locally as Las Bolas. Yet, there are no written records of the culture of the people who created them
9. THE GREAT BALLS OF COSTA RICA: Giant stone spheres whose purpose is unfathomable
Why the people of pre-Spanish colonisation Costa Rica decided to carve hundreds of giant balls out of stone is as much a mystery today as it was when the balls were discovered.

The Great Balls of Costa Rica were found by the United Fruit Company in the 1930s, when it was clearing land to turn into banana plantations. Some are as large as two metres in diameter.
Now dated to between 600 and 1000 AD, the balls are known locally as Las Bolas. What makes solving the mystery particularly challenging is there are no written records of the culture of the people who created them. Spanish settlers ensured the indigenous population's cultural heritage was wiped out.
One of the first investigations of the stones was published in 1943 by archaeologist Doris Stone, who mapped their distribution. University of Kansas anthropologist Professor John Hoopes has dismissed most theories about the stones' purpose – in particular those concerning lost cities and space ships.

In 2012, he travelled to Costa Rica to evaluate their potential for World Heritage Status. A decision has not yet been made.
Fossilis uncovered in geographical regions and archaeological time zones they don't belong to have fuelled creationist arguments. Some of these have yielded new information about our ancestry. Others have been revealed as fakes. Recently, a human skull unearthed in Sussex was found to be a forgery
10. IMPOSSIBLE FOSSILS: The remains of long-dead creatures that crop up in the wrong place
Since the theory of evolution emerged in the 19th century, scientists have been faced with some surprising discoveries that have seemed to defy it.

Perhaps the most puzzling have been fossils – and, in particular, human fossils – turning up in the 'wrong' place.

Fossilised fingers and footprints uncovered in geographical regions and archaeological time zones they don't belong to have fuelled creationist arguments and forced scientists to defend Charles Darwin's widely accepted theory.
Some of these discoveries may yield new information about our ancestry. Others will undoubtedly be revealed as honest mistakes or, at worst, fakes. In one of the most famous examples of a fossil forgery, an apparently human skull was unearthed in the Sussex hamlet of Piltdown in the UK.

From a series of finds starting in 1911, amateur archaeologist Charles Dawson pieced together fragments that were considered to be from a 500,000-year-old, big-brained human, dubbed Piltdown Man. At first, Piltdown Man's oversized head led scientists to believe he was 'the missing link' between humans and apes.

But by the 1950s, it had become clear that Piltdown Man was a hoax. His ape-like jaw was not just ape-like – it once belonged to an ape and had been combined with a diseased human skull that radiocarbon dating revealed was less than 1,000 years old. Chemical analysis also showed that the skull was probably stained to make it look older.
The original article appears in issue two of the brand new science magazine, Science Uncovered, on sale now. To find out more about the magazine, visit www.science-uncovered.com.
Water on the Moon: NASA cannot understand where it came from in temperate latitudes and what keeps it there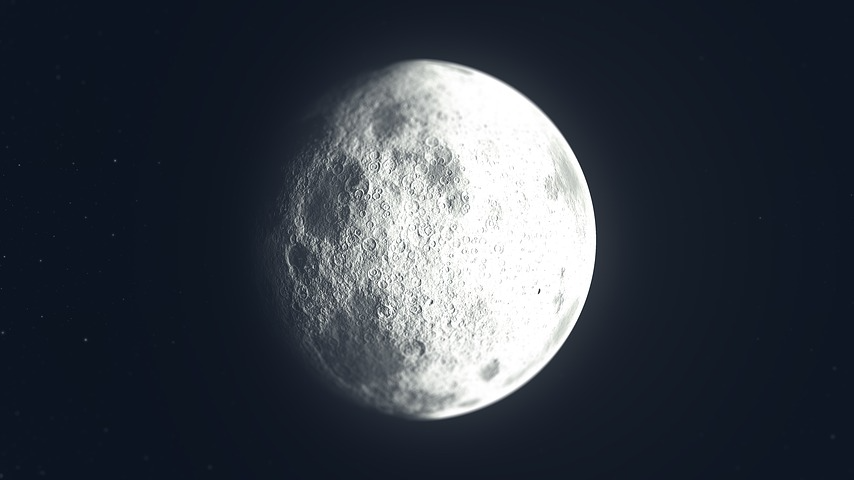 It is unknown where the frozen puddles appeared for the first time in the temperate latitudes of our natural satellite.
Water on the moon – in the form of ice, of course, was first found 10 years ago. Found in deep, dark and cold craters located at the poles. They were also delighted with this, deciding that in other – warmer and sunlit places – there could be no water. It would have disappeared long ago, even if it had come from somewhere.
However, either the scientists were mistaken, or they misunderstood something then, but the "new" water on the Moon was found exactly where it was not expected at all. The stratospheric observatory SOFIA (NASA's Stratospheric Observatory for Infrared Astronomy) found characteristic traces of "real" water not bound in minerals.
Her telescope, equipped with an infrared camera (Faint Object infraRed CAmera), is installed on board a Boeing 747SP aircraft. Flying at an altitude of 15 kilometers, he observes our natural satellite – catches radiation – as part of a joint project of NASA and the German Aerospace Center.
Water on the surface of the Moon – in its temperate latitudes – was discovered by NASA's flying observatory.
Water, as shown by recent observations, "splashed" the crater Clavius ​​(Clavius ​​Crater), located in the southern hemisphere of the moon on its visible side. The water in it is distributed over areas of about 40 thousand square kilometers. It is about 412 ppm. Not much – in the Sahara Desert about 100 times more. But there is water on the moon. The researchers reported this on the US Space Agency website and in the journal Nature Astronomy.
How the water ended up in temperate latitudes, scientists do not yet know.
Water comes from somewhere and something keeps it there, – Casey Honniball, who led the research from NASA, is perplexed. But he suspects that water can be distributed over the entire surface of the moon, and not just in its individual nooks and crannies.
The search for lunar water will continue – in other places. In parallel, scientists will try to more accurately estimate its reserves.
Up to the waist, and somewhere up to the neck
The fact that the moon is by no means dry became known many years ago. Analyzes of the lunar soil, which were brought to Earth by Soviet automatic stations and American astronauts, demonstrated that water in a bound form is part of local minerals. It's there – from 64 parts per billion to 5 parts per million. Not so little.
Scientists who have conducted a second analysis not so long ago, testify: if you "squeeze out" all the water trapped inside the rocks of the moon, and pour it over the surface, a layer 1 meter thick is formed. Almost up to the waist.
Scientists were experimentally convinced of the fact that there is not bound, but real – frozen – water on the Moon in 2009 by sending a stage of the Centaurus rocket, previously docked with the LCROSS probe and the probe itself to the Cabeus crater . The analysis of the exploding cloud of the explosion made it possible to find the cherished H2O molecules.
In 2009, vapor from lunar water kicked up an explosion from a rocket stage hitting a crater.
In the same 2009, NASA specialists processed the data obtained using the radars of the Chandrayaan-1 probe of the Indian Space Research Organization. And they understood: there is more real water, hidden, however, under a layer of soil, on the Moon than one could imagine. Much more. In a relatively small area near the North Pole of our natural satellite, they found as many as 40 craters filled with ice. The crater diameters range from 2 to 15 kilometers. They contain at least 600 million tons of water. It's almost a cubic kilometer – a huge lake in total. Deep in places.
In 2018, Chandrayan-1 came in handy again. Thanks to a device called the Moon Mineralogy Mapper (MMM), installed on board, astronomers from the University of Hawaii and Brown University, along with colleagues from NASA (Ames Research Center in California's Silicon Valley), saw for the first time naked lunar ice – a kind of "skating rinks", filled in the polar and subpolar regions. Where there is always a terrible frost.
The location of frozen bodies of water at the South (left) and North Poles of the Moon.
And here is a new discovery: water on the entire lunar surface. It inspires optimism for future conquerors of extraterrestrial spaces – there is no need to import water from Earth. Its own, obtained right on the moon, is enough to get drunk, and wash, and produce rocket fuel.
Murder Mysterious: What Happened at the Hinterkaife Farm?
This story, which took place on April 4, 1922, on the Hinterkaifike farm, located between Ingolstadt and Schrobenhausen in Bavaria, still excites the minds of lawyers and journalists. Then they found the bodies of the owner of the farm and his wife, their daughter and her two children, a maid who had recently come to them to work …
Everyone in the village knew about the Gruber. They were a wealthy family, but with a bad reputation. The father of the family, Andreas Gruber, was a cruel and rude man, so the workers on the farm did not stay long. Although everyone wanted money, few were willing to endure Andreas' harsh temper. Cecilia Gruber, his wife, used to be the owner of Hinterkaifeke – she inherited the farm from her husband. From him, she left two children, Martin and Cecilia. Soon the couple had a daughter, Victoria. She was not the only child, but the only one survived to adulthood – the rest of the children died in the absence of proper care.
Victoria grew up with Cecilia the younger as a sister. She was a quiet girl who sang in the church choir. Andreas did not deny himself the pleasure of making fun of both girls, and when Victoria turned 16, he forced her to enter into a relationship with him. Nobody knew about this, because the family lived as hermits, and the locals preferred not to pry into other people's affairs.
Cecilia the younger got married and left. At the age of 27, Victoria also found herself a husband, Karl Gabriel. According to rumors, he married solely for the sake of a share of the land, but upon learning of the incestuous relationship between his wife and father-in-law, he dropped everything and went to the front. A month later, Victoria gave birth to a daughter, Cecilia.
In the end, Victoria broke down and told about incest in confession. Gruber was sentenced to a year of hard labor, and she herself was imprisoned for a month. However, when Andreas returned, everything was resumed. Once their neighbor Lorenz Schlittenbauer wooed Victoria – his wife died then, he had sex with Victoria several times in the barn and must have decided that his farm still needs a mistress, besides, he is a respected non-poor man. But Andreas refused to marry his daughter, claiming that he "fondled her himself." When it turned out that Victoria was pregnant, she persuaded Lorenz to recognize the child as her own, but she never got married, and Gruber was named his guardian. So Lorenz was forced to pay child support until the child came of age, not even being sure that he was from him.
The baby was named Joseph. Unfortunately, he was unwell, grew poorly and was often ill. For the villagers, this served as a signal that Joseph was born as a result of an unnatural relationship between Victoria and her father.
Footprints and ghosts
Shortly before the murder, Victoria was seized with anxiety. She repeated that she felt that the farm was being watched. She saw the silhouette of a man, but could not find out who it was. Andreas also noticed oddities: footprints in the snow around the house, rustling in the attic (and when he got up, no one was there), flashing torches … Once he found a Munich newspaper that no one in the family subscribed to. He also lost his keys.
On March 31, a couple of days before the murder, the maid Maria arrived at the farm. The previous one asked for a calculation when she began to suspect that a ghost was in charge of the house.
Murder
For several days, nothing was heard about the Gruber, but life was in full swing on the farm: smoke poured from the chimney, sounds were heard, someone walked … But after several people with whom Andreas had appointments, they could not getting inside, their neighbor Lorenz became worried and called the police.
The bodies of all six were found in a house that was in perfect order. Little Joseph was killed in his cradle, Maria – in her bed, the rest were piled up in a heap by the barn and obviously not the first day dead. All residents of the farm were killed in one way – hitting the head with a hoe. At the same time, nothing of the valuable things and money, which was abundant on the farm, was not lost. Cynologists with dogs were able to take the trail of the criminal, but lost him at the edge of the forest.
The police interviewed about a hundred suspects, chief among whom was a neighbor of the Lorenz farm, whom Victoria had deceived and, perhaps, her ex-husband, who allegedly died at the front, could in fact be alive. In 2007, the students of the police academy, as a practice, re-investigated the case, found a new suspect, but out of respect for their relatives, they did not disclose their name.
A dead star in our galaxy has sent a new radio signal
Magnetar SGR 1935 + 2154, which emitted the first known rapid radio burst from inside the Milky Way in April, flared again, giving astronomers another chance to unravel the cosmic mystery.
The little dead star that sent the signal earlier this year did it again.
On October 8, 2020, the CHIME / FRB collaboration discovered SGR 1935 + 2154 emitting three millisecond radio bursts in three seconds. Following the CHIME / FRB detection, the FAST radio telescope detected something else – pulsed radio emission corresponding to the rotation period of the magnetar.
It is very interesting to see SGR 1935 + 2154 again, and I am optimistic that if we study these bursts more closely, it will help us better understand the potential relationship between magnetars and fast radio bursts, "says astronomer Deborah Goode of the University of Britain Colombia in Canada and a member of CHIME / FRB.
Until April of this year, fast radio bursts (FRBs) were ever recorded only from outside the galaxy, usually from sources millions of light years away. The first was discovered in 2007, and since then astronomers have been trying to figure out what causes them.
As the name suggests, FRBs are bursts of extremely powerful radio waves found in the sky, some of which release more energy than hundreds of millions of suns. They only last a millisecond.
Since most sources of fast radio bursts seem to flare up once and no repetition is detected, they are highly unpredictable. In addition, the ones we detect usually come so far that our telescopes cannot distinguish individual stars. Both of these characteristics make it difficult to track the FRB to either the exact source galaxy or a known cause.
But SGR 1935 + 2154 is only 30,000 light-years away. On April 28, 2020, it spat out a massive millisecond pulse that has since been dubbed FRB 200428 under the fast radio transmission naming convention.
Once the signal strength was adjusted for distance, FRB 200428 was not as powerful as the extragalactic fast radio bursts, but everything else was in line with the profile.
"If the same signal came from a nearby galaxy, such as one of the closest typical FRB galaxies, it would look like an FRB to us," said astronomer Srinivas Kulkarni of the California Institute of Technology. "We've never seen anything like it before."
We don't know much about the three new bursts yet. Since scientists are still working on the data, it is possible that some of the early findings could change, Goode said. But now we can say that they are both similar and not similar to FRB 200428.
They are a little less powerful again, but they are all still incredibly strong, and they all lasted only milliseconds.
"Although less bright than those detected earlier this year, they are still very bright flares that we would see if they were extragalactic," Goode added.
"One of the more interesting aspects of this discovery is that our three bursts appear to have occurred during the same rotation period. The magnetar is known to rotate every ~ 3.24 seconds, but our first and second bursts were separated by 0.954 seconds, and the second and third were separated by 1.949 seconds. This is a bit unusual, and I think we will look at it later. "
This could reveal something new and useful about the behavior of magnetars, because – let's face it – they're pretty weird.
Magnetars, of which only 24 have been confirmed to date, are neutron stars; it is the collapsed core of a dead star, not massive enough to turn into a black hole. Neutron stars are small and dense, about 20 kilometers in diameter, with a maximum mass of about two Suns. But magnetars add something else to this: a stunningly powerful magnetic field.
These stunning fields are about a quadrillion times more powerful than Earth's magnetic field and a thousand times more powerful than a normal neutron star. And we still do not fully understand how they came to this.
But we know that magnetars have periods of activity. As gravity tries to hold the star together – an internal force – the magnetic field pulling outward is so powerful that it distorts the star's shape. This results in a constant voltage that sometimes causes giant starquakes and giant magnetic flares. SGR 1935 + 2154 is undergoing such activity, which suggests a link between magnetar attacks and at least some FRBs.
Obviously, astronomers have found that the source of the first intragalactic FRBs is of great interest. When CHIME / FRB reported their discovery, other astronomers decided to look at the star, including a team led by Zhu Weiwei of the National Astronomical Observatory of China, which had access to FAST, the largest single-aperture radio telescope in the world.
And they discovered something interesting, which was also reported on the astronomer's Telegram – pulsed radio emission. These radio pulses were nowhere near as strong as the bursts, but they are extremely rare: if confirmed, SGR 1935 + 2154 will only be the sixth pulsed radio frequency magnetar. And the pulse period turned out to be equal to 3.24781 seconds – almost exactly the rotation period of the star.
This is curious, because until now astronomers have not been able to find a connection between magnetars and radio pulsars. Pulsars are another type of neutron star; they have a more normal magnetic field, but they pulsate with radio waves as they spin, and astronomers have long tried to figure out how the two types of stars are related.
Earlier this year, Australian astronomers identified a magnetar that behaved like a radio pulsar – a possible "missing link" between the two and evidence that at least some magnetars could evolve into pulsars. SGR 1935 + 2154 might be another piece of the puzzle.
"Based on these results and the increasing burst activity, we hypothesize that the magnetar may be in the process of transforming into an active radio pulsar," Weiwei's team wrote.