The Vaccine Hoax is Over – Secret Documents Reveal Shocking Truth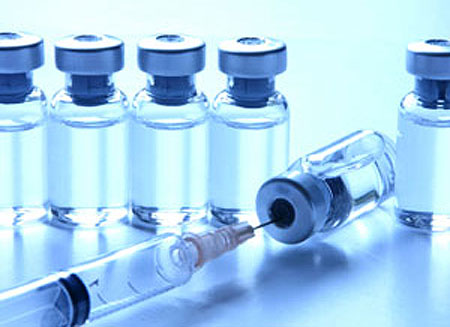 Freedom of Information Act in the UK filed by a doctor there has revealed 30 years of secret official documents showing that government experts have
1. Known the vaccines don't work 2. Known they cause the diseases they are supposed to prevent 3. Known they are a hazard to children 4. Colluded to lie to the public 5. Worked to prevent safety studies
Those are the same vaccines that are mandated to children in the US.
Educated parents can either get their children out of harm's way or continue living inside one of the largest most evil lies in history, that vaccines – full of heavy metals, viral diseases, mycoplasma, fecal material, DNA fragments from other species, formaldehyde, polysorbate 80 (a sterilizing agent) – are a miracle of modern medicine.
Freedom of Information Act filed in the US with the CDC by a doctor with an autistic son, seeking information on what the CDC knows about the dangers of vaccines, had by law to be responded to in 20 days. Nearly 7 years later, the doctor went to court and the CDC argued it does not have to turn over documents. A judge ordered the CDC to turn over the documents on September 30th, 2011.
On October 26, 2011, a Denver Post editorial expressed shock that the Obama administration, after promising to be especially transparent, was proposing changes to the Freedom of Information Act that would allow it to go beyond declaring some documents secret and to actually allow government agencies (such as the CDC) to declare some document "non-existent."
Simultaneous to this on-going massive CDC cover up involving its primary "health" not recommendation but MANDATE for American children, the CDC is in deep trouble over its decades of covering up the damaging effects of fluoride and affecting the lives of all Americans, especially children and the immune compromised. Lawsuits are being prepared.  Children are ingesting 3-4 times more fluoride by body weight as adults and "[t]he sheer number of potentially harmed citizens — persons with dental fluorosis, kidney patients tipped into needing dialysis, diabetics, thyroid patients, etc — numbers in the millions."
The CDC is obviously acting against the health of the American people. But the threat to the lives of the American people posed by the CDC's behavior does not stop there. It participated in designed pandemic laws that are on the books in every state in the US, which arrange for the government to use military to force unknown, untested vaccines, drugs, chemicals, and "medical" treatments on the entire country if it declares a pandemic emergency.
The CDC's credibility in declaring such a pandemic emergency is non-existent, again based on Freedom of Information Act. For in 2009, after the CDC had declared the H1N1 "pandemic," the CDC refused to respond to Freedom of Information Act filed by CBS News and the CDC also attempted to block their investigation.  What the CDC was hiding was its part in one of the largest medical scandals in history, putting out wildly exaggerated data on what it claimed were H1N1 cases, and by doing so, created the false impression of a "pandemic" in the US.
The CDC was also covering up e financial scandal to rival the bailout since the vaccines for the false pandemic cost the US billions. And worse, the CDC put pregnant women first in line for an untested vaccine with a sterilizing agent, polysorbate 80, in it. Thanks to the CDC,  "the number of vaccine-related "fetal demise" reports increased by 2,440 percent in 2009 compared to previous years, which is even more shocking than the miscarriage statistic [700% increase].
The exposure of the vaccine hoax is running neck and neck with the much older hoax of a deadly 1918-19 flu. It was aspirin  that killed people in 1918-19, not a pandemic flu. It was the greatest industrial catastrophe in human history with 20-50 million people dying but it was blamed on a flu. The beginning of the drug industry began with that success (and Monsanto was part of it). The flu myth was used by George Bush to threaten the world with "another pandemic flu that could kill millions" – a terror tactic to get pandemic laws on the books in every state and worldwide. Then the CDC used hoax of the pandemic hoax to create terror over H1N1 and to push deadly vaccines on the public, killing thousands of unborn children and others.  (CDC will not release the data and continues to push the same vaccine.)
The hoax of the vaccine schedule is over, exposed by FOIAs in the UK.
The hoax of the CDC's interest in children's lives has been exposed by its refusal to respond to a doctor's FOIAs around its knowledge of vaccine dangers.
The 1918-19 pandemic hoax has been exposed by Dr. Karen Starko's work on aspirin's role in killing people.
And despite refusing to respond to FOIAS, the CDC's scandalous hoax of a 2009 flu pandemic and its part in creating it, was exposed by CBS NEWS.
And the Obama administration, in attempting to salvage the last vestige of secrecy around what is really happening with vaccines, by declaring agency documents non-existent, has made its claim of transparency, non-existent.
But pandemic laws arranging for unknown vaccines to be forced on the entire country are still in place with HHS creating a vaccine mixture that should never be used on anyone and all liability for vaccines having been removed. Meanwhile, a Canadian study has just proven that the flu vaccine containing the H1N1 vaccine which kills babies in utero, actually increases the risk of serious pandemic flu.
Americans who have been duped into submitting their children to the CDC's deadly vaccines, have a means to respond now. People from every walk of life and every organization, must:
1. take the information from the UK FOIAs exposing 30 years of vaccine lies, the refusal of the CDC to provide any information on what it knows about those lies, and the Obama Administration's efforts to hide the CDC's awareness of those lies, and go to their state legislatures, demand the immediate nullification of the CDC vaccine schedule and the pandemic laws.
2. inform every vet. active duty military person, law enforcement people, DHS agents and medical personnel they know, of the vaccine hoax, for their families are deeply threatened, too, but they may not be aware of it or that they have been folded into agency structures by the pharmaceutical industry (indistinguishable from the bankers and oil companies) that would make them agents of death for their country with the declaration of a "pandemic" emergency or "bio-terrorist" attack. It is completely clear now that the terrorism/bioterrorism structures are scams so that any actions taken to "protect" this country using those laws would in fact be what threatens the existence of Americans.
It was aspirin that killed millions in 1918-19.  Now it is mandated and unknown, untested vaccines with banned adjuvants in them that threaten the country with millions of deaths.  At the same time, the CDC is holding 500,000 mega-coffins, built to be incinerated, on its property outside Atlanta.  Not to put to fine a point on this, but it's clear now that the CDC should not be involved in any way with public health.
Thanks to the Freedom of Information Act (FOIA), we know that vaccines are not a miracle of modern medicine.  Any medical or government authority which insists vaccines prevent diseases is either ignorant of government documents (and endless studies) revealing the exact opposite or of the CDC's attempts to hide the truth about vaccines from the public, or means harm to the public.
Thanks to the Freedom of Information Act (FOIA), we know the vaccine schedule is a hoax. The health danger to American children and adults are vaccines.
"The greatest lie ever told is that vaccines are safe and effective" -Dr. Len Horowitz
The Cosmic False Flag: Experts Claim Shadow Government Will Fake Alien Invasion
Quoting a report published in Aviation Week and Space Technology on August 17, 1992, aerospace historian Michael Schratt states more than $100 million dollars of tax payer money a day — every day of the year — is being spent on covert operations with no civilian oversight whatsoever.
That's $3 billion a month going to projects that you and I know absolutely nothing about.
Think about that for a moment. Imagine what you could do with that kind of money?
Now try imagine what greedy-power drunk psychopaths could do with that money?
If that's not disturbing enough, it has already been officially acknowledged that trillions of dollars of tax payer money cannot be accounted for…
Of course, this is pretty mind blowing to consider in and of itself. It's actually very difficult to even believe or comprehend how the government can get away with something like this. But sadly they can, and they do.
The obvious question here is, where is all this money going?
According to this documentary, these funds are going into the planning of an unprecedented false flag attack that will "make 9/11 look like a picnic," and ultimately be used to justify an authoritarian government unlike anything the human race has ever seen.
You can watch the trailer below;
The Highest Form Of Ignorance Is When You Reject Something You Know Nothing About
Personally, I have no idea whether this story is true or not, but I did decide to keep an open mind and watch the documentary which I was very impressed with.
Not only does it make a sensible argument to support the theory of a cosmic false flag event in the making, but it also presents strong evidence — particularly in the form of high ranking government/military official testimony — that alien visitation has already taken place, bodies have been recovered, and all of this has actually been hidden in plain sight for decades.
So instead of mindlessly rejecting this information based on your personal narrow minded prejudice, simply hear what these reputable authorities have to say. The highest form of ignorance is when we reject something we actually know nothing about.
Agartha, A Subterranean World Inside Our Planet, Confirmed By Top Secret Nazi Maps And Documents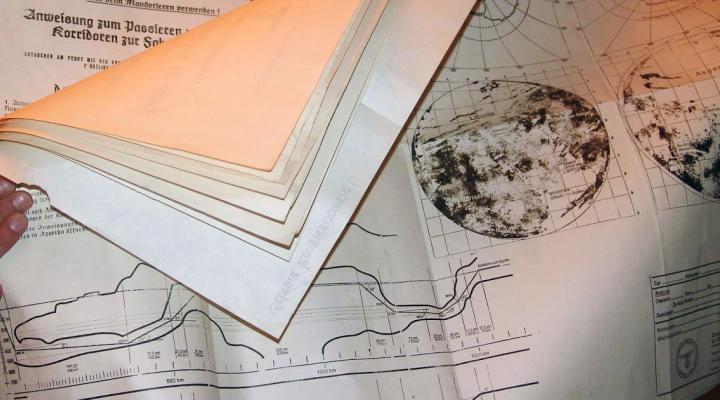 Us humans know a lot about the surface of the Earth. We've drilled oil rigs into it, mapped it, and studied it so many times that we can pretty much find out anything about the Earth from some database out there. However, we know very little about the inside of the Earth, a fact that the Nazis think that they have a lead into.
Map of Neuschwabenland
Nazi maps were recently uncovered that brought up questions as to whether the Earth is partially hollow and inhabited by lifeforms that we might have never seen. There are even stories of these Nazis who explored the polar regions of the Earth and going so far as to create secret bases in Antarctica.Imperial German maps of the Hollow Earth
Imperial German maps of the Hollow Earth
Translation:Maps for the passage of the depths of the seas.Use only during manoeuvers!Instructions to pass spaces and corridors for the voyage to Agartha.
Beyond the Nazis, many other researchers have discovered and published material regarding Operation Highjump and Admiral Byrd's journeys in which technologically-advanced airships and UFO were believed to be seen flying around, and even aggressively engaging with them. In addition, a top-secret map found in a U-Boat depicts many secret passages that were used by the U-boats to explore unknown and mysterious underground regions. All these maps indicated that the center of the Earth is hollow. But why have the Nazis kept this a secret for so long? Such a fact would be of great curiosity to man if it were found true.

This is a close up of the document showing us the NS Seal and advice on how to work with it.
Translation:After returning from the assigment hand in at the secret department!IN CASE OF DANGER DESTROY FIRST!Printed for the Military Navy in an edition of 1300 copies at the special laboratory of the KZ Dachau. January 1944.
Perhaps all this was merely a propaganda scheme made for the war. After all, the Nazis wanted to establish themselves as a master race, and making it look like they had access to underground U-Boat tunnels and that they could communicate with supernatural things such as UFOs would make them look very dominant if that U-Boat were to be captured by the enemy.
This map shows us the main continent of this hemisphere named Liberia. The main ocean here again is also the Valkarian Ocean. On the lower part of the map the city of Shambala is depicted. The Tibetan Monks believe that the City of Shambala is not on our surface but on the inside of the Earth. This map of the Inner Earth shows us the actual position of Shambala confirming the actual existence of this mythical place.Or maybe the Nazis wanted to keep this information secret to us in case they ever needed to use it for military needs in the future. Think about it: having access to secret underground tunnels could lead to more efficient and safe travel over enemy waters.
This is a letter from a German U Boat crewman of U-209. He says in the letter that U-209 commanded by Heinrich Brodda made it to the Inner Earth of Agharta and that they wouldn't be coming back.
Translation: Dear old comrade,This message will be a surprise to you. The U Boat 209 has made it, the Earth is HOLLOW! Dr. Haushofer and Hess were right. The whole crew is doing well, but they cannot come back. We are no prisoners. I am certain, that this message will reach you, it is the last contact with the U 209. We will meet again comrade. I am worried about the people that have to live on the surface, since the Fuehrer is gone.God bless our Germany always.With hearty greetings,Karl Unger
Whether the Earth is hollow or not, the Nazis have left us quite a puzzle to deal with. Hopefully one day we will take a "Journey to the Center of the Earth" and find out!
Translation:
Neuschwabenland, Antarctica and Operation Highjump
More info and translations of all the text on the documents: http://imperialgermans.com/documents.html
Recently released CIA-UFO files reveal US considered plan to stage alien invasion for psychological warfare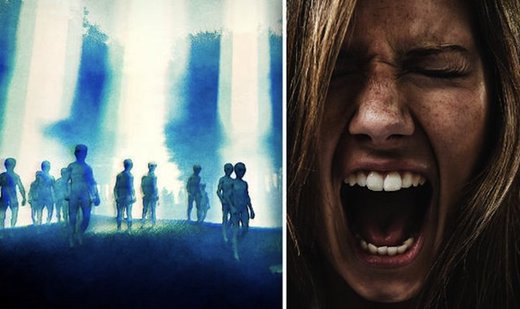 Jon Austin Express
Comment: In recent weeks, thousands of pages of the US Air Force's investigation into UFO's have been released and published on the web. And seemingly separately, the CIA has released thousands of declassified documents as well. As part of this possibly coordinated pseudo-disclosure, the information gleaned from the CIA release (below) is as interesting for what it says as for what it doesn't say.
Details of the shocking plan are buried in once top secret Central Intelligence Service (CIA) UFO files now published on the agency's website.
The potential weapon was discussed in a memo from Marshall Chadwell, assistant director of Scientific Intelligence, to General Walter Bedell Smith, CIA Director of Central Intelligence, which was sent in October 1952, when the CIA was deeply involved in investigating the UFO and flying saucer phenomena following an explosion in sightings.
The memo was sent at the height of the Cold War and considered if the number of UFO sightings could be predicted or controlled or, more sinisterly, even "used from a psychological warfare point of view, either offensively or defensively".
It said studies showed public concern, not just in the US but wider, with the phenomena, was so strong that many people may be pre-conditioned to accept the incredible as being true.
The memo added that news of potential alien activity had the potential to spark mass hysteria and panic.
Since 1947, the Air technical Intelligence Centre, had received 1,500 official sighting reports, plus more from the public and press.
In July 1952 there were 250 reports, and of all sightings 20 per cent remained unexplainable.
With so many sightings happening there was a danger of false alarms for real military invasions from the Soviet Union, or worse still, real attacks being misinterpreted as "phantom" UFOs, the memo said.
The report added: "Immediate steps should be taken to improve identification of both visual and electronic phantom so that, in the event of an attack, instant and positive identification of enemy planes or missiles can be made.
"A study should be instituted to determine what, if any, utilisation could be made of these phenomena by United States psychological warfare planners."
The paranoia of the Cold War was evident in the memo, which spoke of fears of a Soviet plot to use fear of UFOs against the US public.
The memo added it would need to establish "what, if any, defences should be planned in anticipation of Soviet plans to utilise them".
Mr Chadwell continued: "Other intelligence problems which require determination are: possible Soviet intentions and capabilities to utilise these phenomena to the detriment of United States security interests."
The memo also asked for a probe into how much the Soviet Union knew about UFOs, and the reason behind why there was never any mention of aliens or flying saucers in Russian media.
Mr Chadwell signed off his memo adding: "I consider this problem to be of such importance that it should be brought to the attention of the National Security Council, in order that a community-wide coordinated effort towards its solution may be initiated."
It is not clear from the releases what further work was done in these areas, but there are not thought to be any cases on record of either the US or Soviet Union using UFO fears in any form of attack, defence or psychological warfare.
However, the disclosure will likely fuel ongoing conspiracy theories which claim the US military and intelligence services maintain a strong interest in the phenomena.
One such theory is that the US was planning to initiate a "false flag" incident using hologram technology to stage a fake alien invasion as a way of introducing Marshall (sic) Law or other controls on the public.
Comment: They don't need to take such risks of hologram technology not working properly, today all they have to do is murder a bunch more people 911-style and pin it on ISIS. Easy as pie, and all too many continue to fall for it.
There are also conspiracies surrounding the government's High Frequency Active Auroral Research Program.
It was a US military scientific project which has spawned even more conspiracies than the Large Hadron Collider.
It was established by the US Air Force to study the Earth's ionosphere – a highly charged and active part of the upper atmosphere.
But many conspiracists always claimed it was a cover for secretive tests to control the weather or even to research "captured UFO technology" or create a false flag hologram.
The air force ended the project in 2014, but some claim it continues.
UFO buffs maintain a strong interest in the mysterious top-secret Area 51 military base in the Nevada desert, where it is claimed all evidence of alien visitation of Earth is kept and engineers use recovered alien technology to boost their own.
The CIA has previously said it no longer has an interest in the UFO phenomena, as no real national security threat was ever identified.
Comment: The recently released memo suggests a few things that seem important to note:
1. U.S. intelligence agencies have been thinking about how to use false flag-style psychological warfare on U.S. citizens (and people of other nations) for literally decades. Operation Northwoods, from 1962, is another case in point. And all the many more recent false flag attacks, of course.
2. Despite the recent pseudo-disclosures that suggest "nothing's happening here" there was a time when various elements of the U.S. government were very interested in the UFO phenomenon. And everyone knows it, even if there is official denial about it now.
3. Leaving the UFO dimension out of it, the U.S. intelligence agencies seem just as obsessed with the so-called "Russian threat" today, as they were then. Not much has changed in their paranoid and pathological drive to defeat the manufactured enemy.
4. The understanding "that news of potential alien activity had the potential to spark mass hysteria and panic" is the very reason why real Disclosure will never happen through official channels. Ignorance breeds docility until it no longer serves the purposes of the controllers.
5. The U.S. government's exploring a plan to fake an alien invasion does not preclude the very real possibility of an authentic one occurring. Though one could well argue that the 'advance team' – in the form of psychopaths destroying our planet – seems to be paving the way…