The Ongoing Great Gulf Coast Holocaust
It's been labeled the worst environmental disaster in world history, and rightfully so, because the British Petroleum (BP) oil spill in the Gulf of Mexico is like the nightmarish gift that keeps on giving. BP and the United States government would have the public believe that all is well in the Gulf. Nothing could be further from the truth. The crisis is not only ongoing, it is worsening in its effects.
The April 20, 2010 explosion of the Deep Water Horizon Explosion will soon be back in the news again. The explosion of this oil rig represents the biggest false flag even in history, the devastation of this false flag event is still being felt and the worst is yet to come.  You may have heard about the explosions near the New Madrid Fault and the thousands of generators being shipped to Louisiana by FEMA.  Soon all readers of this series will connect the BP oil spill to these recent current events.
Over 34 months later, the oil spill has destroyed the welfare, livelihoods, health and futures of tens of millions of Gulf Coast residents, not to mention the destruction of the fragile ecology in the Gulf of Mexico.
Originally, BP was ordered to initiate $20 billion in restitution to the Gulf Coast victims.  In retrospect, BP has never made full restitution to the victims. The overall physical health of the region has been decimated and the mainstream media and government officials reaching as high as President Obama have been complicit in covering up the geological and medical magnitude of the event. Even to this day, BP is still covertly carpet bombing Corexit in the Gulf and the much of the environmental catastrophe remains untouched by the BP cleanup crews.
This new series will expose the fact that BP, Halliburton, Goldman Sachs, Transocean and David Rockefeller's and the Queen of England's New York City for Profit members had foreknowledge and hedged their stock market bets in anticipation of the event. In other words, I will present incontrovertible evidence that this event was planned in order to achieve multiple goals in order to further agenda of certain special interests. Further, this series will also expose the fact that the evidence complied from the Executive Filings of President Obama indicates that it is likely that he had foreknowledge of the impending catastrophe in the Gulf. Additionally, this series will demonstrate that the events in the Gulf  are part of a regional depopulation scheme. Readers will also learn that the ongoing nature of this false flag event will contribute to the total transition of the American economy to a cap and trade system which has been championed by Obama and Valerie Jarrett, from several years ago, which culminated in Obama, a supposed outsider, capturing the Presidency with very little political experience.
Starting at the beginning, it was clear that BP was going to be used as the symbolic fall guy in order to usher a new set of dynamics to the Gulf. However, the powers that be provided BP with a "soft landing" with regard to the potential punitive actions brought against BP.
Every story has a beginning, so let's review how, what will prove to be the biggest false flag event in the history of our country, unfolded.
Destitution Rather Than Restitution
You remember Ken Feinberg, don't you? This is the same Ken Feinberg who was in charge of denying medical coverage to 9/11 first responders which resulted in the premature deaths of many of 9/11′s first responders because of the lack of sufficient medical treatment from claims denied by him. As you read the following paragraphs, you will be shocked as to how history has been allowed to repeat itself.
BP has shamelessly used the event to falsely promote its generosity toward the residents of the Gulf by providing full restitution for tiny minority of residents, thus restoring its public image in the mind of the average American couch potato who believes everything they see on television.
Following the Gulf oil spill, there was a collective mainstream media frenzy which focused on how well BP was responding to the crisis. This was accompanied by BP's incessant public service announcements in which the oil giant would feature one of their "average" employees professing to being a "local" in which they vowed, on behalf of BP, "to not leave until we make it right."
All Is Well, Go Back To Sleep American Sheep
Is all well in the Gulf today? After 34 months, did BP make it right?  There are two answers to this question, no and hell no! According to BP's Youtube channel, BP has made complete restitution to the victims of the oil spill and all is indeed well and the American public should be willing to move on to other issues and forget about the Gulf.
BP's Youtube video channel does make a compelling case that the Gulf is well on its way to a full recovery. Bryan and Brooke Zar, the owners of Restaurant des Families located in Crown Point Louisiana, claim that BP restored their restaurant to a level of profitability just in time for the 2011 spring break vacation period and that "the beaches are again clean".
An example of BP's Youtube channel propaganda featured Rick Scali as he describes his return to profitability as his vacation rental home business in Destin, Florida, had fallen upon tough times as a result of the oil spill. Scali claims that BP made his rental business whole when he showed BP the rental cancellation slips and was promptly paid for his losses by BP and today all, is again, well. There you have it, all is well on the Gulf Coast Front, or that is what BP, the mainstream media and the government would have the public believe.
The Coverup
Despite the voluminous coverage of the oil spill by the mainstream media, the range of coverage was actually quite narrow. The Coast Guard promptly established no fly zones over much of the impacted beach areas and the oil spill area itself. Reporters were restricted to what they could cover in the beach areas and were threatened with arrest if they strayed into "forbidden zones." This prompted an on air emotional tirade regarding the undue restrictions on media's coverage by CNN's Anderson Cooper. Nor was there any meaningful coverage of Halliburton applying the highly controversial dispersants of Corexit 9500 and Corexit 9527. However, there was plenty of media coverage of President Obama walking the beaches and eating the local shrimp in a thinly veiled effort, on the part of the government and BP in promoting the notion that all is well.
There are other voices, albeit quieter voices, outside of the mainstream media and the BP propaganda machine, which tell a far different side of BP's efforts "to make it right." Consider the case of Empire, Louisiana fisherman, Elmer Rogers, as he presents his story which differs considerable from the BP and U.S. government media spin, when at a local Town Hall meeting in Lafitte, LA., recorded by WWLT TV, from New Orleans, he pleaded with BP's front man for Gulf compensation, Ken Feinberg, to help him when Rogers referenced his stalled claim he presented to BP for the loss of his fishing business; "I'm not asking for the world, I'm just asking for something to live on, man. That's all I'm asking for. At Thanksgiving, I was under review. My kids barely ate. I barely ate. Christmas came. My child is 13 years old. She got nothing. You know what she woke up to? No water in the house, and no power. What you want me to do? Get on my knees and beg for it?" When at this point, Rogers dropped to his knees and said, "Look, I'm here, I'm on my knees for it. I need my money sir, to live.
Raw: Fisherman pleads for help
Empire fisherman Elmer Rogers appeared at the hearing held by BP claims adjuster Kenneth Feinberg and laid out in great detail the impact of not getting his needed funds has had on him. view full article
Mr. Rogers did hear from Feinberg the next day. However, Mr. Rogers was never made whole. I dare anyone to watch the Rogers video and not feel Mr. Rogers pain. I dare anybody to not watch Feinberg's insensitive response to Rogers and not be filled with rage. And I dare anyone to read part two of this series as the stories of people like Kindra Arnesen, interviewed on The Common Sense Show, are unveiled as she speaks directly about the financial and health devastation visited upon the Gulf by BP with the assistance of the federal government.
BP was ordered to pay $20 billion in restitution to the Gulf spill victims. Twenty billion dollars was not nearly enough to cover the losses in the Gulf. Conservative estimates put the damage in the Gulf at $90 billion.
Cherri Foytlin, the co-founder of Gulf Change, a community organization in Louisiana "Most of the people I care about are hungry, they've lost their house, they're losing their cars…" Foytlin went on to say that "The amount paid out averages nearly 16,000 dollars per claimant. But according to the U.S. Department of Health and Human Services, the 2009 poverty threshold for a family of three was 18,310 dollars." BP's claims that they won't leave until they make it right, must indicate that BP is taking up permanent residence in the Gulf. They will never make it right and they signaled this intention when BP hired Ken Feinberg to disburse the reimbursement funds to the oil spill victims.
It is clear that Feinberg is working to save as much of the government payout fund for BP as he can. To date, Feinberg has dispensed only $4 billion of the $20 billion dollars ordered for restitution. Maybe that is because the government in their complicity in covering up these events and acting as an agent to mitigate the damage to BP, is allowing BP to pay Feinberg's firm to the tune of $850,000 per month!  Talk about the fox watching the hen house.
BP will never make these poor victims whole and with the help of the media and government officials, they will never have to. Financial destitution is the least of the problems for the residents of the Gulf.
The depth of this monumental conspiracy is going to be revealed in subsequent parts of this series as I have reopened the investigation into the "Ongoing Great Gulf Coast Holocaust" and the devastation will prove to far worse than originally believed.
The Cosmic False Flag: Experts Claim Shadow Government Will Fake Alien Invasion
Quoting a report published in Aviation Week and Space Technology on August 17, 1992, aerospace historian Michael Schratt states more than $100 million dollars of tax payer money a day — every day of the year — is being spent on covert operations with no civilian oversight whatsoever.
That's $3 billion a month going to projects that you and I know absolutely nothing about.
Think about that for a moment. Imagine what you could do with that kind of money?
Now try imagine what greedy-power drunk psychopaths could do with that money?
If that's not disturbing enough, it has already been officially acknowledged that trillions of dollars of tax payer money cannot be accounted for…
Of course, this is pretty mind blowing to consider in and of itself. It's actually very difficult to even believe or comprehend how the government can get away with something like this. But sadly they can, and they do.
The obvious question here is, where is all this money going?
According to this documentary, these funds are going into the planning of an unprecedented false flag attack that will "make 9/11 look like a picnic," and ultimately be used to justify an authoritarian government unlike anything the human race has ever seen.
You can watch the trailer below;
The Highest Form Of Ignorance Is When You Reject Something You Know Nothing About
Personally, I have no idea whether this story is true or not, but I did decide to keep an open mind and watch the documentary which I was very impressed with.
Not only does it make a sensible argument to support the theory of a cosmic false flag event in the making, but it also presents strong evidence — particularly in the form of high ranking government/military official testimony — that alien visitation has already taken place, bodies have been recovered, and all of this has actually been hidden in plain sight for decades.
So instead of mindlessly rejecting this information based on your personal narrow minded prejudice, simply hear what these reputable authorities have to say. The highest form of ignorance is when we reject something we actually know nothing about.
Agartha, A Subterranean World Inside Our Planet, Confirmed By Top Secret Nazi Maps And Documents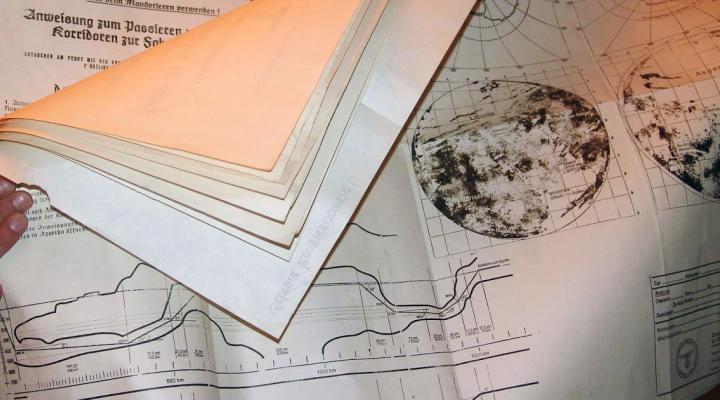 Us humans know a lot about the surface of the Earth. We've drilled oil rigs into it, mapped it, and studied it so many times that we can pretty much find out anything about the Earth from some database out there. However, we know very little about the inside of the Earth, a fact that the Nazis think that they have a lead into.
Map of Neuschwabenland
Nazi maps were recently uncovered that brought up questions as to whether the Earth is partially hollow and inhabited by lifeforms that we might have never seen. There are even stories of these Nazis who explored the polar regions of the Earth and going so far as to create secret bases in Antarctica.Imperial German maps of the Hollow Earth
Imperial German maps of the Hollow Earth
Translation:Maps for the passage of the depths of the seas.Use only during manoeuvers!Instructions to pass spaces and corridors for the voyage to Agartha.
Beyond the Nazis, many other researchers have discovered and published material regarding Operation Highjump and Admiral Byrd's journeys in which technologically-advanced airships and UFO were believed to be seen flying around, and even aggressively engaging with them. In addition, a top-secret map found in a U-Boat depicts many secret passages that were used by the U-boats to explore unknown and mysterious underground regions. All these maps indicated that the center of the Earth is hollow. But why have the Nazis kept this a secret for so long? Such a fact would be of great curiosity to man if it were found true.

This is a close up of the document showing us the NS Seal and advice on how to work with it.
Translation:After returning from the assigment hand in at the secret department!IN CASE OF DANGER DESTROY FIRST!Printed for the Military Navy in an edition of 1300 copies at the special laboratory of the KZ Dachau. January 1944.
Perhaps all this was merely a propaganda scheme made for the war. After all, the Nazis wanted to establish themselves as a master race, and making it look like they had access to underground U-Boat tunnels and that they could communicate with supernatural things such as UFOs would make them look very dominant if that U-Boat were to be captured by the enemy.
This map shows us the main continent of this hemisphere named Liberia. The main ocean here again is also the Valkarian Ocean. On the lower part of the map the city of Shambala is depicted. The Tibetan Monks believe that the City of Shambala is not on our surface but on the inside of the Earth. This map of the Inner Earth shows us the actual position of Shambala confirming the actual existence of this mythical place.Or maybe the Nazis wanted to keep this information secret to us in case they ever needed to use it for military needs in the future. Think about it: having access to secret underground tunnels could lead to more efficient and safe travel over enemy waters.
This is a letter from a German U Boat crewman of U-209. He says in the letter that U-209 commanded by Heinrich Brodda made it to the Inner Earth of Agharta and that they wouldn't be coming back.
Translation: Dear old comrade,This message will be a surprise to you. The U Boat 209 has made it, the Earth is HOLLOW! Dr. Haushofer and Hess were right. The whole crew is doing well, but they cannot come back. We are no prisoners. I am certain, that this message will reach you, it is the last contact with the U 209. We will meet again comrade. I am worried about the people that have to live on the surface, since the Fuehrer is gone.God bless our Germany always.With hearty greetings,Karl Unger
Whether the Earth is hollow or not, the Nazis have left us quite a puzzle to deal with. Hopefully one day we will take a "Journey to the Center of the Earth" and find out!
Translation:
Neuschwabenland, Antarctica and Operation Highjump
More info and translations of all the text on the documents: http://imperialgermans.com/documents.html
Recently released CIA-UFO files reveal US considered plan to stage alien invasion for psychological warfare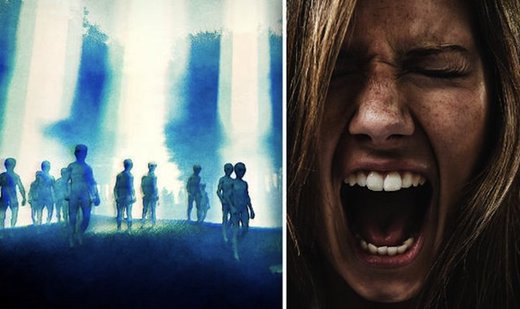 Jon Austin Express
Comment: In recent weeks, thousands of pages of the US Air Force's investigation into UFO's have been released and published on the web. And seemingly separately, the CIA has released thousands of declassified documents as well. As part of this possibly coordinated pseudo-disclosure, the information gleaned from the CIA release (below) is as interesting for what it says as for what it doesn't say.
Details of the shocking plan are buried in once top secret Central Intelligence Service (CIA) UFO files now published on the agency's website.
The potential weapon was discussed in a memo from Marshall Chadwell, assistant director of Scientific Intelligence, to General Walter Bedell Smith, CIA Director of Central Intelligence, which was sent in October 1952, when the CIA was deeply involved in investigating the UFO and flying saucer phenomena following an explosion in sightings.
The memo was sent at the height of the Cold War and considered if the number of UFO sightings could be predicted or controlled or, more sinisterly, even "used from a psychological warfare point of view, either offensively or defensively".
It said studies showed public concern, not just in the US but wider, with the phenomena, was so strong that many people may be pre-conditioned to accept the incredible as being true.
The memo added that news of potential alien activity had the potential to spark mass hysteria and panic.
Since 1947, the Air technical Intelligence Centre, had received 1,500 official sighting reports, plus more from the public and press.
In July 1952 there were 250 reports, and of all sightings 20 per cent remained unexplainable.
With so many sightings happening there was a danger of false alarms for real military invasions from the Soviet Union, or worse still, real attacks being misinterpreted as "phantom" UFOs, the memo said.
The report added: "Immediate steps should be taken to improve identification of both visual and electronic phantom so that, in the event of an attack, instant and positive identification of enemy planes or missiles can be made.
"A study should be instituted to determine what, if any, utilisation could be made of these phenomena by United States psychological warfare planners."
The paranoia of the Cold War was evident in the memo, which spoke of fears of a Soviet plot to use fear of UFOs against the US public.
The memo added it would need to establish "what, if any, defences should be planned in anticipation of Soviet plans to utilise them".
Mr Chadwell continued: "Other intelligence problems which require determination are: possible Soviet intentions and capabilities to utilise these phenomena to the detriment of United States security interests."
The memo also asked for a probe into how much the Soviet Union knew about UFOs, and the reason behind why there was never any mention of aliens or flying saucers in Russian media.
Mr Chadwell signed off his memo adding: "I consider this problem to be of such importance that it should be brought to the attention of the National Security Council, in order that a community-wide coordinated effort towards its solution may be initiated."
It is not clear from the releases what further work was done in these areas, but there are not thought to be any cases on record of either the US or Soviet Union using UFO fears in any form of attack, defence or psychological warfare.
However, the disclosure will likely fuel ongoing conspiracy theories which claim the US military and intelligence services maintain a strong interest in the phenomena.
One such theory is that the US was planning to initiate a "false flag" incident using hologram technology to stage a fake alien invasion as a way of introducing Marshall (sic) Law or other controls on the public.
Comment: They don't need to take such risks of hologram technology not working properly, today all they have to do is murder a bunch more people 911-style and pin it on ISIS. Easy as pie, and all too many continue to fall for it.
There are also conspiracies surrounding the government's High Frequency Active Auroral Research Program.
It was a US military scientific project which has spawned even more conspiracies than the Large Hadron Collider.
It was established by the US Air Force to study the Earth's ionosphere – a highly charged and active part of the upper atmosphere.
But many conspiracists always claimed it was a cover for secretive tests to control the weather or even to research "captured UFO technology" or create a false flag hologram.
The air force ended the project in 2014, but some claim it continues.
UFO buffs maintain a strong interest in the mysterious top-secret Area 51 military base in the Nevada desert, where it is claimed all evidence of alien visitation of Earth is kept and engineers use recovered alien technology to boost their own.
The CIA has previously said it no longer has an interest in the UFO phenomena, as no real national security threat was ever identified.
Comment: The recently released memo suggests a few things that seem important to note:
1. U.S. intelligence agencies have been thinking about how to use false flag-style psychological warfare on U.S. citizens (and people of other nations) for literally decades. Operation Northwoods, from 1962, is another case in point. And all the many more recent false flag attacks, of course.
2. Despite the recent pseudo-disclosures that suggest "nothing's happening here" there was a time when various elements of the U.S. government were very interested in the UFO phenomenon. And everyone knows it, even if there is official denial about it now.
3. Leaving the UFO dimension out of it, the U.S. intelligence agencies seem just as obsessed with the so-called "Russian threat" today, as they were then. Not much has changed in their paranoid and pathological drive to defeat the manufactured enemy.
4. The understanding "that news of potential alien activity had the potential to spark mass hysteria and panic" is the very reason why real Disclosure will never happen through official channels. Ignorance breeds docility until it no longer serves the purposes of the controllers.
5. The U.S. government's exploring a plan to fake an alien invasion does not preclude the very real possibility of an authentic one occurring. Though one could well argue that the 'advance team' – in the form of psychopaths destroying our planet – seems to be paving the way…