Online Anger: Where It Comes From and How to Control It
An admission: I have, on occasion, been an asshole on the Intarwebs.  While I don't agree that "disgruntled customers" complaining about companies is as bad a thing as online harassment and cyberbullying, this article has some useful info.  Andrea Weckerle writes at the Good Men Project:
When people are harassed, attacked or intimidated, what's really going on is that someone is trying to take away their voice and browbeat them into submission. That's not okay and it's not an effective persuasion method. Unfortunately, with a low barrier to entry and the ability to remain anonymous or hide behind a pseudonym, coupled with instant dissemination, global reach, and the inability to fully retract statements, everything is amplified online. Poor self-control and anger management feed right into this. There's a lot of hyper-aggressive posturing online, venting for the sake of venting, and being intentionally provocative just to get a reaction out of others. It's as though some people are stuck in perpetual adolescence where being oppositional is a way of life. More often than not they don't take into consideration the negative effect their behavior has on others or the reputational harm they're inflicting on themselves.My book "Civility in the Digital Age: How Companies and People Can Triumph over Haters, Trolls, Bullies, and Other Jerks," devotes a whole chapter to anger and anger management. And, not surprisingly, there are gender differences:

Socially there are differences between who is allowed to express anger without stigmatization and who isn't. For example, anger is generally considered more acceptable in men than in women. According to anger researcher Raymond DiGiuseppe, Ph.D., professor and chair of the psychology department at St. John's University, men express their anger more physically than women and are more passive aggressive, whereas women hold on to their anger longer and don't express their anger as openly as men do. Yale University psychologist Victoria Brescoll, co-author with Eric Uhlmann of the research article "Can an Angry Woman Get Ahead? Status

Conferral, Gender, and Expression of Emotion in the Workplace," noted, "For men, expressing anger may heighten status: Men who expressed anger in a professional context were generally conferred higher status than men who expressed sadness. For women, however, expressing anger had the opposite effect: Professional women who expressed anger were consistently accorded lower status and lower wages, and were seen as less competent, than angry men and unemotional women.

We need to keep in mind that anger on its own isn't the problem. Anger is a normal and even healthy and appropriate emotion is certain situations. But it's when anger is expressed negatively and becomes destructive to others or oneself that we need to sound the alarm. So what are some of the things that people can do to more effectively manage their anger? Here are things to consider:

Learn how to properly label the emotions you're experiencing. Feeling annoyed or frustrated is different than feeling furious, and recognizing this will help you decide what an appropriate action in a given instance might be.
Find out what your anger triggers are. What issues tend to set you off, what people rub you the wrong way? Knowing this ahead of time will help you brace against them.
Recognize your own physical manifestations of anger, such as feeling flushed, or experiencing an accelerated heart rate or tensed muscles, so you can take action corrective action before you erupt.
Guard against cognitive errors such as making faulty assumptions about the intent behind someone's statement, overgeneralizing an event in terms of its negative impact, or using anger as an emotional defense mechanism for an underlying problem.
Learn how long it usually takes you to become angry and how long it takes you to calm down again. Commit to not responding to an anger trigger while you're still in the midst of feeling badly.
Decide if, when, and how you're going to respond to something that bothers you online. Remember that in many cases, you get to decide these things.
If you're required to respond, practice self-distancing, which means taking a detached view of what's happening and avoiding becoming emotionally tangled up in it.
Chasing Money For Happiness? Watch this video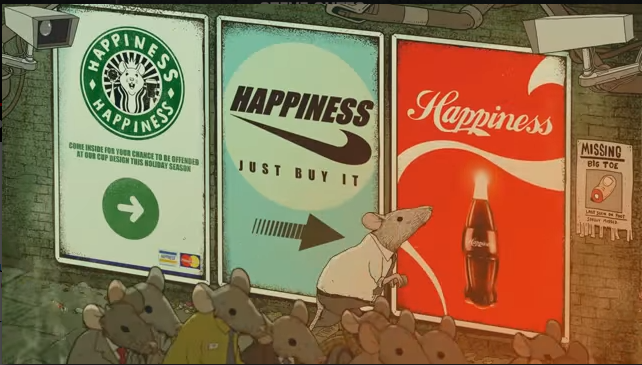 Happiness is something that most of us are are in pursuit of. Love, beautiful relationships,  fun hobbies and the like are all followed in an attempt to allow happy chemicals to freely flow through us.
The problem is there has been a collective exploitation by advertisers and profiteers at the expense of society. We have been sold the illusion of happiness at a dollar value. This gives a false sense of temporary happiness which can easily be taken a moment's notice.
The film from Steve Cutts illustrates this perfectly in a hard hitting, powerful animated movie using mazed rats as a metaphor for the capitalist society in the west.
Our backwards society displayed in these powerful art illustrations
(This post was originally published on Occultforum by Haelos)
In this contribution, I will share with you the secrets of the Mystery of Death in plain English for all to understand. Do not let the simplicity of my ideas hide the inner secrets. You will be tempted to read this and glance past it without a second thought.
These secrets have come from many sources, including, and not limited to:
The Bardo Thodol (Tibetan Book of the Dead) the "Egyptian Book of the Dead"
several hundred people who have had Near-Death experiences and gone on to write about them Franz Bardon, an adept spiritual practitioner from WWII-era who proved his skill and wisdom to many, including his students Shamanic practitioners who have shared stories of their visits to the otherworlds
When a human body dies, it does not mean the end of their consciousness. As all magicians should know, the Human is composed of three key parts (with the names of these parts differing by tradition); The physical body; The mental, or astral body (your mind) and the Spirit, or soul (The "immortal" body, sometimes excluded).
All magicians should also know the influence of Life Force, Vital Energy, or Qi (Chi, Ki, Prana, etc.) and how it relates to the human body, as well as to life in general.
At the last breath taken in the physical realm, your mental body separates from your physical body and you fully enter into the mental plane. Your Qi follows a specific path out of your physical body,  causing all of your functions to cease. You still retain a link to your physical body until certain key spiritual organs decay.
There are two kinds of Death; Conscious, and Unconscious death. These have varying phenomena after this point.
If you are conscious during your death, you will likely see your body, your gathered loved ones, and anything else in the immediate vicinity. This is all real, and physical, but you are not of a solid form.
If you are unconscious, it is likely you will only see darkness. In reality, you will see the same things as those who are conscious, you just won't be able to remember any of it, or act with any sense of reason.
After a short time* the dead will come to see a light. This is the light of The Source. It's blindingly paralyzing, and many, many, many people are afraid of it and what lies beyond. It's not so much fear of the light as fear of the unknown (or rather, fear of the known unknowing).
(*Varying sources say different things. Most say this moment could be anywhere from articulo mortis (the moment of death), as long as the time it takes for Rigor Mortis to set in. Anywhere from an instant to 4 weeks or more.)
If the dying person steps into this light, they will immediately incarnate into their next life with the last thought they had in mind (thus shaping their life). You will be taken to a higher or lower plane, as needed, for you to incarnate in. If they are ready, they will transcend and attain Nirvana. In Nirvana, you can either dissolve your consciousness into the source, and "end" your soul incarnation, or you can choose to work with divine providence in shaping reality. Either way, a dissolution of the consciousness occurs, and the mental body is dissolved. Most people who die consciously take these steps into the light and pass on with no issues. Anyone instructed in the science and art of Dying is also quite capable of passing on with ease.
More often what happens, is the dead person is too afraid to go into the light, and instead turns to the side and witnesses what is there. They see other dead spirits, or even their loved ones, traversing the mental plane, and they find familiarity. They get stuck in what many call "Limbo", which in reality, is simply the astral or mental plane. Excessive weeping and grief from loved ones can bring the recently deceased here as well.
When a dead human lands in the astral plane, the first thing that happens is they are visited by their ancestors, or people they would trust (sometimes this happens in the "intermediate state", where they are still enveloped by the light of The Source.) They can also meet with spiritual entities or symbols that  they looked to for guidance during life. Generally, these people try to coax you into going with them, and offering you assurance in your path.
For most, this is all that's needed, as they have some type of religious or spiritual belief that can coincide with such a thing happening.
Some, however, become terrified at seeing all of their dead loved ones, and flee. This usually sets them further back on the path of dissolution.
Over time, as the physical body decays, the link attached to it separates as well. Before, the deceased would likely hang around in a place they knew, or even around the site of their death.  After this link is fully dissolved, they are no longer what you could theoretically consider a human. Their mental body begins the process of dissolution and decay in the same way that the physical body does. It takes a very long time (in linear measurement), and every step is entirely painful for the person. The Bardo Thodol states that this is the time when many demons will come to terrorize you.
Eventually, the mental body will fully decay, and you'll be left with a tired soul crying for release. Many of these souls return to the "bridge" of the light of The Source and attempt to go beyond it, yet no matter how hard they try or how much they Will, fear overpowers them. (In fact, at any point a person can try to come back to this "bridge" and cross it, but most get stuck there. I'm sure every now and again a deceased person is able to pass without help after previously being stuck.)
From what has been learned by gurus before me, when a person is stuck in the mental plane after death,they are faced with many entities that offer spiritual progression. For this reason, the after-death experience has been known to provide a boost to your spiritual enlightenment. It's just a matter of whether you retain the knowledge and consciousness or not. As stated above, the first part of this process begins with the positive entities, such as loved ones and Gods, or angels, or whatever else was fancy to you in life. This lasts for about two weeks, according to the Bardo Thodol (if my memory serves correct). The next process, also stated above, will have the dead witnessing all manners of negative entities that will try and terrorize them, while simultaneously providing the biggest jump in spiritual growth possible in this incarnation (provided they can stand to their fear and realize that nothing can hurt them, as they've already passed "the final frontier".)
Soul Recovery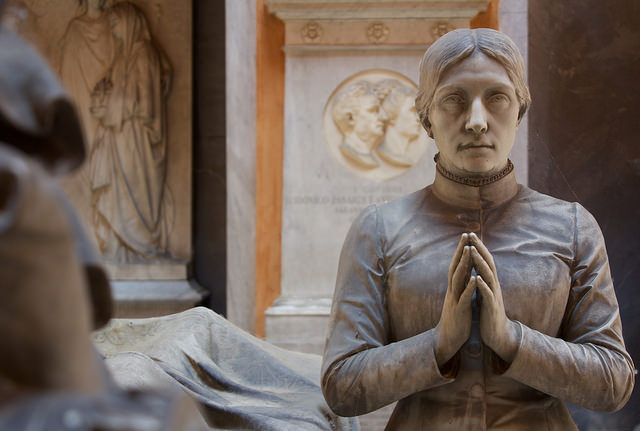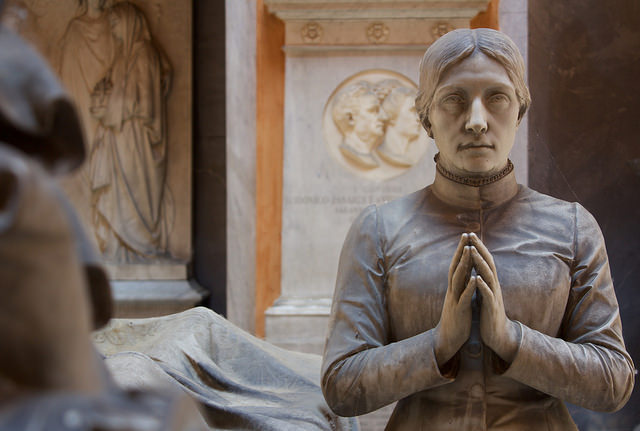 Something I did not know is that many shamanic practitioners are dedicated to rescuing those souls who get stuck in the otherworlds. They use their trance-states to travel to these realms (often called the Middle or Lower worlds by shamans. Simply two different parts of the astral in the zone near the earth, as taught in Hermetics.) Most of their job involves them simply listening to the last wishes of a spirit. Sometimes they need to attempt to coax the spirit beyond, sometimes they need to simply hold their hand, and nothing more.
Other times, religious dogma holds them back. For instance, I read the story of a soul-retrieval in which a man was being forced to pay a toll to board a boat crossing a river that would lead him to his final destination (The Source), yet he had no coins or money to give. The shaman, who was provided with a small shiny stone by her spirit guide, met with this man and simply offered him the stone to use as payment. He was overjoyed, was able to cross, and transcended. In this way, his own mental constructs were holding him back because of what he believed in life.
As any magician who's been there knows, the astral plane appears entirely dependent on your perceptions of it. Everything you see is altered and shaped to fit what you can understand. This is not so in a soul recovery. In these instances, you see the astral plane from the perception of the person whom's "plane" you're inhabiting (I say this in quotes because it sort of is like a "Personal Heaven", in that your reality in your area is based only on what you know to be true at some level.)
With this information, you can see why so many yogis in the past have done their best to share with us the secret of dying and how to overcome our inabilities to face Death. Having sat down with Him myself a few times, I can assure you there is nothing but peace, should that be your desire. The big problem is, humans are primal, and on some level, do not want peace, even after death.
It's our jobs as magicians, mystics, and spiritual practitioners of all walks of life to dedicate time to understand Death, both in the physical and scientific processes, as well as the spiritual processes that take place after most can no longer see. Some may be called on in the future to offer guidance to a passed loved one. Others may simply need to prepare themselves for their own future. The most important thing to remember is that you need to die *consciously*. You need to "remember yourself" at every possible stage of the process, and you need assurance and confidence in yourself and your abilities. After death, you've already died, so what's the worst that can happen? Seriously; The worst thing known to humans happens, and you're okay? Personally, I wouldn't take that as a sign that I'm dreaming, I'd take it as a sign that I'm Infinite.
Hopefully those who read this can see the truth behind the mystery and still retain a sense of wonder. Even with all this information, no one really knows what is beyond that light, other than reincarnation (should that be in your path.). Personally, I think that's the big one to wonder about.