Lurking in the halls of Buddhist temples and museums across Japan are a host of monster mummies — the preserved remains of demons, mermaids, kappa, tengu, raijū, and even human monks. Here are a few remarkable specimens for the adventurous and brave at heart.
– Demon mummies
It might seem odd that Buddhist temples in Japan house the occasional stray mummified demon (oni), but then again it probably makes sense to keep them off the streets and under the watchful eye of a priest.

Three-faced demon head at Zengyōji temple [Photos]
Zengyōji (善行寺) temple in the city of Kanazawa (Ishikawa prefecture) is home to the mummified head of a three-faced demon. Legend has it that a resident priest discovered the mummy in a temple storage chamber in the early 18th century. Imagine his surprise.
Nobody knows where the demon head came from, nor how or why it ended up in storage.
The mummified head has two overlapping faces up front, with another one (resembling that of a kappa) situated in back. The temple puts the head on public display each year around the spring equinox.
Another mysterious demon mummy can be found at Daijōin temple in the town of Usa (Oita prefecture).
The mummy is said to have once been the treasured heirloom of a noble family. But after suffering some sort of misfortune, the family was forced to get rid of it.
The demon mummy changed owners several times before ending up in the hands of a Daijōin temple parishioner in 1925. After the parishioner fell extremely ill, the mummy was suspected of being cursed.
The parishioner quickly recovered from his illness after the mummy was placed in the care of the temple. It has remained there ever since. Today the enshrined demon mummy of Daijōin temple is revered as a sacred object.
A much smaller mummy — said to be that of a baby demon — was once in the possession of Rakanji Temple at Yabakei (Oita prefecture).
Unfortunately, it was destroyed in a fire in 1943.

Baby demon mummy at Rakanji temple
* * * * *
– Mermaid mummies
In Edo-period Japan — particularly in the 18th and 19th centuries — mermaid mummies were a common sight at popular sideshow carnivals called misemono. Over time, the practice of mermaid mummification blossomed into an art form as fishermen perfected techniques for stitching the heads and upper bodies of monkeys onto the bodies of fish.
The mummy pictured below is a prime example of a carnival mermaid. It appears to consists of fish and other animal parts held together with string and paper.

Mermaid mummy at the National Museum of Ethnology, Leiden
The mummified creature was obtained by Jan Cock Blomhoff while serving as director of Dejima, the Dutch trading colony at Nagasaki harbor, from 1817 to 1824. It now resides at the National Museum of Ethnology in Leiden.
Another old mermaid mummy exhibited at a museum in Tokyo several years ago appears to belong to the founder of the Harano Agricultural Museum.

Mysterious mermaid mummy
The mummy's origin is unknown, but the collector says it was found in a wooden box that contained passages from a Buddhist sutra written in Sanskrit. Also in the box was a photograph of the mermaid and a note claiming it belonged to a man from Wakayama prefecture.
* * * * *
– Kappa mummies
Like the mermaid mummies, many kappa (river imp) mummies are thought to have been crafted by Edo-period artists using parts of animals ranging from monkeys and owls to stingrays.

Kappa mummy at the National Museum of Ethnology, Leiden (Netherlands)
This mummified kappa, which now resides in a Dutch museum, appears to consist of various animal parts put together in a seamless whole. It is believed to have been created for the purpose of carnival entertainment in the Edo period.
Another mummified kappa can be found at Zuiryūji temple in Osaka.

Kappa mummy at Zuiryūji Temple, Osaka [Photo]
The 70-centimeter long humanoid purportedly dates back to 1682.
Another notable kappa mummy can be seen in a seemingly unlikely place — at a sake brewery in the town of Imari (Saga prefecture).

Kappa mummy at Matsuura Brewery
According to a company brochure, the mummified kappa was discovered inside a wooden box that carpenters found hidden in the ceiling when replacing the roof over 50 years ago.
Reckoning the creature was an old curiosity their ancestors had passed down for generations, the company owners built a small altar and enshrined the kappa mummy as a river god.
* * * * *
– Raijū
With a limited scientific understanding of the sky above, the common person in Edo-period Japan looked upward with great awe and mystery. Supernatural creatures called raijū (雷獣) — lit. "thunder beast" — were believed to inhabit rain clouds and occasionally fall to earth during lightning strikes.
The earliest known written records of the raijū date as far back as the late 18th century, though the creature appears to borrow characteristics from the nue — a cloud-dwelling, illness-inducing chimera first described in The Tale of the Heike, a 12th-century historical epic.
Details about the raijū's appearance vary. Some Edo-period documents claim the raijū resembled a squirrel, cat or weasel, while others describe it as being shaped more like a crab or seahorse.

Raijū depicted in the Kanda-Jihitsu (ca. 1800) // Raijū seen in Tottori, 1791
However, most descriptions agree that the raijū had webbed fingers, sharp claws, and long fangs that, by some accounts, could shoot lightning. The beast also sometimes appeared with six legs and/or three tails, suggesting the ability to shape-shift.
One illustrated document tells of a raijū that fell from the sky during a violent storm on the night of June 15, 1796 in Higo-kuni (present-day Kumamoto prefecture).

Illustration of raijū encountered on June 15, 1796
Here, the raijū is described as a crab-like creature with a coat of black fur measuring about 11 centimeters (4 inches) thick.
Another notorious encounter took place in the Tsukiji area of Edo on August 17, 1823. Two versions of the incident offer different descriptions of the beast.

Raijū encounter, August 17, 1823 – Version 1
One document depicts the raijū as being the size of a cat or weasel, with one big bulging eye and a single long horn, like that of a bull or rhino, projecting forward from the top of its head.

Raijū encounter, August 17, 1823 – Version 2
In the other account, the raijū has a more roundish look and lacks the pointy horn.
In Volume 2 of Kasshi Yawa ("Tales of the Night of the Rat"), a series of essays depicting ordinary life in Edo, author Matsuura Seizan writes that it was not uncommon for cat-like creatures to fall from the sky during thunderstorms. The volume includes the story of a family who boiled and ate one such creature after it crashed down onto their roof.
Given the frequency of raijū sightings, it should come as no surprise that a few mummies have turned up.
In the 1960s, Yūzanji temple in Iwate prefecture received a raijū mummy as a gift from a parishioner. The origin of the mummy, as well as how the parishioner obtained it, is a mystery.

Raijū mummy at Yūzanji temple
The mummy looks like that of a cat at first glance, but the legs are rather long and the skull has no visible eye sockets.

Raijū mummy at Saishōji temple [Photo]
A similar raijū mummy is on display at Saishōji temple in Niigata prefecture.
* * * * *
– Tengu mummy
Another legendary supernatural sky creature is the tengu, a dangerous demon often depicted in art as being part human and part bird. The Hachinohe Museum (Aomori prefecture) in northern Japan is home to a tengu mummy, which is said to have once belonged to Nambu Nobuyori, a Nambu clan leader who ruled the Hachinohe domain in the mid-18th century.

Tengu mummy at Hachinohe Museum
The mummy, which appears to have a humanoid head and the feathers and feet of a bird, is believed to have originated in the town of Nobeoka (Miyazaki prefecture) in southern Japan. Theories suggest the tengu mummy made its way north after being passed around between members of Japan's ruling samurai families, some of whom were deeply interested in collecting and trading these curiosities.
* * * * *
– Self-mummified monks
A few Buddhist temples in northern Japan are home to "living mummies" known as sokushinbutsu(即身仏). The preserved bodies are purportedly those of ascetic monks who willingly mummified themselves in the quest for nirvana.

Shinnyokai-Shonin "living mummy" at Dainichibo Temple (Yamagata prefecture)
To become a living mummy, monks had to undergo a long and grueling three-step process.
Step 1: For 1,000 days, the monks would eat a special diet of nuts and seeds, and engage in rigorous physical training to strip the body of fat.

Tetsumonkai-Shonin "living mummy" at Churenji temple (Yamagata prefecture)
Step 2: For another 1,000 days, they would eat only bark and roots in gradually diminishing amounts. Toward the end, they would start drinking tea made from the sap of the urushi tree, a poisonous substance normally used to make Japanese lacquer bowls, which caused further loss of bodily fluid. The tea was brewed with water from a sacred spring at Mt. Yudono, which is now known to contain a high level of arsenic. The concoction created a germ-free environment within the body and helped preserve whatever meat was left on the bone.

Arisada Hōin, 300-yr-old "living mummy" at Kanshūji temple (Fukushima)
Step 3: Finally, the monks would retreat to a cramped underground chamber connected to the surface by a tiny bamboo air pipe. There, they would meditate until dying, at which point they were sealed in their tomb. After 1,000 days, they were dug up and cleaned. If the body remained well-preserved, the monk was deemed a living mummy.
Unfortunately, most who attempted self-mummification were unsuccessful, but the few who succeeded achieved Buddha status and were enshrined at temples. As many as two dozen of these living mummies are in the care of temples in northern Honshu.
The Japanese government outlawed the practice of self-mummification in the late 19th century.
Mind control and time travel experiments taking place at real-life 'Stranger Things' base, claims investigator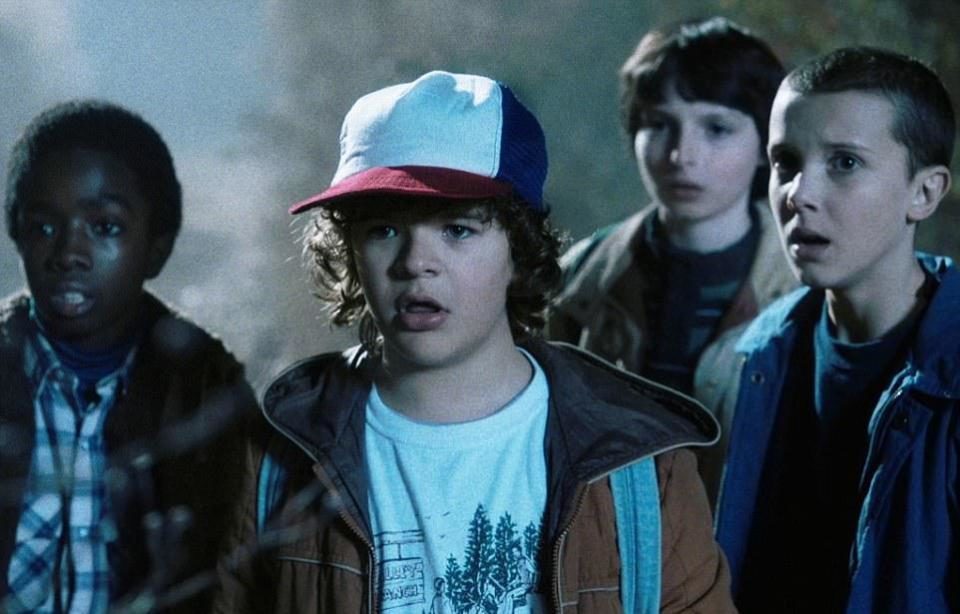 A US military base that inspired hit drama Stranger Things is using secret mind control experiments to trigger deadly shootings by a worldwide army of brainwashed assassins, a filmmaker claims.
Chris Garetano, who grew up close to Camp Hero, claims he has uncovered eerie goings-on over decades including child abductions and even time travel.
The former Cold War radar station in Montauk, New York state, has been the subject of rumours and conspiracy theories since it shut in the 1980s.
Locals have heard talk of government scientists conducting experiments on snatched foster kids and making contact with aliens.
Crucially, it is claimed the base's Sage radar tower broadcast the frequency needed to affect human consciousness.
One former worker has also described operating the Montauk Chair – a mind-reading device – and said once the computer accidentally summoned up a monster from a subject's imagination, which then went on a rampage through the air base.
Preston Nichols also told The Sun there were time-travel portals that sucked people to a different place and time.
It was these stories that inspired the creators of the hit Netflix sci-fi series Stranger Things, which was originally titled Montauk.
Most of the base is now a state park filled with picnickers but some parts near the old military installations and concrete bunkers remain sealed and guarded.
Now Chris has taken a fresh look at the creepy site amid claims some of the sinister activities could still be happening today.
He told the Daily Mirror: "The more you find out it's a little heartbreaking, as it's terrifying.
"I wouldn't be surprised if this site and these experiments are connected to mind control. The worst thing I can imagine is they were developing a mass mind control situation.
"There's new random shootings happening increasingly across the world now.
"And each time people say 'I didn't expect that person to do this.'
"It's very strange and it's happening far too much now."
Chris said government operatives could have set out to cause mayhem "to get the public to see things in a certain way, to persuade them or scare them."
Assassins could have been programmed at the site and years later are prompted by subliminal messages.
He said: "If this is true, that is terrifying. I don't want to believe it."
After the Second World War it is claimed the US government experiment on its own citizens including the Tuskegee Airmen, who are said to have been deliberately infected with syphilis and left untreated.
Others claim the CIA ran a mind control programme called MKUltra in the 1950s and 1970s. It allegedly involved testing how drugs like LSD could be used to extract information or erase memories.
And some point to Project Stargate, a CIA mission to see if psychic phenomena such as clairvoyancy could be used by spies. Spoon bender Uri Geller was one of the psychics who took part.
Another theory claims thousands of vulnerable children were kidnapped from the local area and subjected to mind control techniques to create an army of sleeper cell soldiers called the Montauk Boys.
Stewart Sweadlow claimed that, in 1970 when he was 13, he was regularly abducted for the Montauk Project.
He said: "They used derelicts, foster children and drug addicts and then ultimately they decided that people with certain genetics, people with certain backgrounds were conducive to the more advanced experiments and that's when I was taken in.
"With all of these children their memories were wiped, their genetics were altered and they couldn't always remember what happened. It would be in the form of nightmares or flashbacks.
"But with me, they could not erase my memory. I became an anomaly for them.
What These Archaeologists Found All Over The World Is Deeply Disturbing. And Yes, It's Real.
Over the course of human history, societal sensibilities have changed quite a bit. For example, apparently 8,000 years ago having a stake driven through your noggin was not much more than a bad case of the Mondays. Thanks to the work of archeologists, we are now discovering just how horrifying life used to be. By the end of this list, you'll be glad you don't live thousands of years in the past because it looks seriously messed up.
1. Babies In The Bathhouse
Researchers on a dig in Israel were combing through the structures of an Ancient Roman/Byzantine bathhouse. The building was fitted with a sewage system for drainage purposes, but what they found there was disturbing. In the pipes were the bones of hundreds of babies. Why the infants were placed there remains unknown.
2. Neandethal Cannibal Attack
Though neanderthals are separate from humans, they're close enough to make this list. In 2010, archeologists in Spain discovered the remains of a cannibal feast. Three adult females, three adult males, three teenagers, two young children and an infant showed indications that they were the lunch of another group of neanderthals. Yikes.
3. The Headless Vikings of Dorset
Railroad workers in Dorset, England were in the midst of a regular day when they came upon a burial of sorts. The bones of a small contingent of fighting-age Scandinavian men had been placed together and each one was missing his head. Experts surmise the men may have been executed for some sort of defection.
4. The Claw of the Mount Owen Moa
In 1986, a expedition into the cave systems of Mount Owen in New Zealand came upon a well preserved limb. It was the foot of what looked like a recently deceased bird. In actuality it wasn't very recent. This specimen was from a prehistoric creature called the Upland Moa which will now haunt my dreams for the foreseeable future.
5. Spike To The Skull
In the process of excavating a lakebed in Motala, Sweden, archeologists were surprised to find several skulls that had spikes driven through them. Others also had the pieces of other skulls placed inside them. This horriyfing scene likely occurred around 8,000 years ago.
6. The Grauballe Man
Though mummies in marshes and bogs are not entirely unique discoveries, this man's story was special in how well it was told by the information in and around his remains. The large slash on his necks suggests his death was the result of a sacrifice – likely in the name of a healthy harvest.
7. Venetian Vampire Vs. Brick
While seemingly a silly solution when compared to a wooden stake or garlic, this method of vampire prevention wasn't so odd hundreds of years ago. The brick and cement placed in this person's mouth were believed to prevent its ability to rise from the dead and bite much of anything. Terrible, but effective.
8. The Oldest Leper
Lepers have never really gotten much slack throughout history, despite the disease not being very contagious. But the first known instance of its stigma comes in the form of a skeleton from about 4,000 years ago. The Indian man's body is largely intact, despite Hindu tradition calling for cremation. This suggests he was an outcast and was not give the same sort of burial rights.
9. Burned Alaskan Child
During an excavation of a home estimated to be about 11,500 years old, researchers discovered a grisly sight. Inside the ancient hearth was the charred remains a 3-year-old child. It appeared that the home was abandoned after the cremation.
10. Chemical Warfare In Ancient Syria
About 2,000 years ago, a group of 20 or so ancient Roman soldiers were subject to a particularly gruesome demise. Whilst besieging the Syrian town of Dura, Persian soldiers began to dig tunnels in order to get past the Roman defenses. The Romans thought it smart to dig their own tunnels and try and intercept the intrusive Persians. In response to this, the Persians left a trap that was bad by any measure of wartime deaths. They left a petrochemical concoction that would have likely turned the Romans' lungs to acid. Sounds like a bad time.
Source: List25
Scientist Missing For Over 20 years Found Living Inside Secret LSD Drug Lab Hidden in Basement
A Couple from Cottage Grove, Minnesota discovers a man living inside a secret laboratory inside their basement. On Tuesday, officers with the Warrington County Sheriffs Office went to the Morgan family's home after receiving a call of a possible break in. When the officers pulled up they saw the Morgan Family standing by the road.
"They ran up to use and said they heard a man shouting inside their basement and that's when they called it in to 911" Said Captain Bruce Normans with the Warrington County Sheriff's Office.
Officers say they could hear the man yelling in the basement the moment they entered the Morgan's home. But when they moved cautiously into the basement they saw nothing but could hear banging sounds coming from behind the northern wall of the Morgan family's basement, specifically echoing from behind a large storage cabinet.
"It was a very odd situation. We assumed the possibility that a vagrant may have been trapped behind the cabinet and needed help" Officer Jim Catelli told Channel 6 news.
When the Officers moved the large metal cabinet they uncovered an entry way to a large basement room that was full of various science equipment along with a terrified, elderly man. The 83 year old man was identified as Dr. Winston Corrigan, a chemistry professor from the University of Minnesota who went missing in the fall of 1984 and was a previous resident of the home.
"He had clearly been living down there for a long time and had suffered severe psychological trauma probably from not socializing with anyone for a while. I don't know if he had been living down there since the 80's but I wouldn't doubt it" Said EMT personnel Landon Choler.
Dr. Winston is currently being held at Abbott Northwestern Hospital in Minneapolis for observation but will eventually be sent to the state psychiatric ward in Prairie Hills Clinic where will undergo a psychiatric evaluation to determine the extent of any psychological illnesses and possibly reintroduced to modern society.
"I just can't believe it….it's just so odd. The family that used to live there moved because they said the house was haunted so I guess that makes sense now." Said a neighbor who had lived next door for 33 years.
The Police recovered over $500,000 worth of lab equipment stolen from the University, along with 3 Hand guns, an assault rifle, 50 years' worth of military grade rations and twelve 55 gallon barrels (including three almost empty barrels) of what DEA labs have identified as pure liquid Lysergic acid diethylamide, a powerful hallucinogenic drug more commonly known as the street name LSD or Acid.
It is not yet known if or when Dr. Winston will be convicted of any crime.