Mega-List of 9/11 Suspicious Circumstances and Flaws in the Official Story
History of Bin Laden/Al Qaeda
US Security officials rejected key information on bin laden by Sudan (theres a theme here with investigating bin laden before 9/11 isnt there)
"Bin Laden was, though, a product of a monumental miscalculation by western security agencies. Throughout the 80s he was armed by the CIA and funded by the Saudis to wage jihad against the Russian occupation of Afghanistan. Al-Qaida, literally "the database", was originally the computer file of the thousands of mujahideen who were recruited and trained with help from the CIA to defeat the Russians. Inexplicably, and with disastrous consequences, it never appears to have occurred to Washington that once Russia was out of the way, Bin Laden's organisation would turn its attention to the west." – Robin Cook, former UK Foreign Secretary
The CIA created and armed the Mujahideen with 7.5 billion in 1979 and the Saudis matched them dollar for dollar
Bin Ladens MAK, precursor to Al Qaeda, received funding from the ISI (which received funding from the CIA)
Bin Ladens tunnel complex, which he would later use after 9/11, was financed by the CIA
"The Sudanese security services, he said, would happily keep close watch on bin Laden for the United States. But if that would not suffice, the government was prepared to place him in custody and hand him over, though to whom was ambiguous. In one formulation, Erwa said Sudan would consider any legitimate proffer of criminal charges against the accused terrorist." Their negotiations concluded as such: ""We said he will go to Afghanistan, and they [US officials!] said, 'Let him.'"- Washington Post 2001
Clinton declined to charge bin laden with a crime in 94 even though he had been clearly linked to the WTC bombings.
MI6 paid large sums to al qaeda in Libya to assassinate gadhaffi in 96. Gadaffi issued an INTERPOL arrest warrant for bin Laden in 98, US and UK downplayed it, likely because they had recently funded the libya cell. 5 months later, al qaeda bombed US embassies in Tanzania and Kenya
Al Qaeda and the US fought on the same side of the war in Kosovo and Bosnia. They recently repeated the process with Libya and Syria
According to the official story, bin Laden turned against the US after they occupied military bases in Saudi Arabia. This doesnt make sense, because: Scott Armstrong, at the time the top investigative reporter for the Washington Post, stated that the United States and Saudi Arabia had jointly conspired to covertly build $200 billion worth of military installations between the years 1979 and 1992. Steve Coll, eminent Bin Laden biographer, states that the Binladen group received a multitude of these contracts, with the knowing intent to support to house US military personal during wars that may threaten Saudi territory. This was occuring at the same time that Osama was tight with his family and using Binladen group assets to build bases in Afghanistan. Of course he was aware of the business dealings between the company.
Prince Bandar bin Sultan of Saudi Arabia, on Larry King Live: "In the mid-'80s, if you remember, we and the United – Saudi Arabia and the United States were supporting the Mujahideen to liberate Afghanistan from the Soviets. He [Osama bin Laden] came to thank me for my efforts to bring the Americans, our friends, to help us against the atheists, he said the communists. Isn't it ironic?"
And then there is the fascinating story of Egyptian Ali Muhammed, only tangentially related but thoroughly interesting nonetheless. He was a part of the fundamentalist military unit that assassinated Egyptian President Anwar Sadat in 1981. In 1984, he was hired by the CIA, though they claim that their relationship was short-lived. He would soon join the military and become a member of the Green Berets, and serve as a drill sergeant at Fort Bragg while providing clandestine training to jihadists such as Mahmud Abaouhalima, convicted perpetrator of the 1993 World Trade Center bombings.
He would take a short leave from his military duties and travel to Afghanistan in 1988 to assist the Mujahideen, returning just months later.
In the early 1990′s he would return to Afghanistan and began training jihadists with the skills he had learned at Fort Bragg. According to former FBI special agent Jack Cloonan, in an interview with PBS, his first training session included Osama bin Laden, as well as Ayman al-Zawahiri, the current leader of Al Qaeda.
Former Directors of Counter-terrorism at the National Security Council have alleged that Muhammed took maps and training materials from Fort Bragg and used them to write the Al Qaeda terrorist training manual.
His superior at Fort Bragg, Lt. Col. Robert Anderson, has stated that "I think you or I would have a better chance of winning the Powerball lottery, than an Egyptian major in the unit that assassinated Sadat would have getting a visa, getting to California, getting into the Army and getting assigned to a Special Forces unit. That just doesn't happen."
Elsewhere he stated that "It was unthinkable that an ordinary American GI would go unpunished after fighting in a foreign war," and that he assumed that Muhammed was sponsored by the CIA.
Some thoughts
Leaving all consideration to physical evidence behind, ignoring the ideas that the towers were brought down by bombs or thermite, the faults with official collapse explanations etc, the facts are undeniable: The Bush administration, FBI, CIA and more actively allowed the attacks to happen. I think most people can recognize that even if they don't consider themselves to be conspiracy theorists. Unfortunately, people aren't letting the implications sink in: If they let it happen before, they will let it happen again. And the next round of patriot acts and NDAAs will not be nearly as nice.
I propose that we make this our focus, as the evidence truly is empirical, and the consequences are the exact same as controlled demolition. People are also much more open to the idea.
Themes present in the evidence:
The Bush administration and intelligence agencies repeatedly ignored warnings, and went as far as to sabotage investigations that might have uncovered the plot.
Various institutions and powerful people had tremendous motive to start wars and enact controlling legislation, and they have been shamelessly talking about it for decades.
There is lots of evidence of insider knowledge that the attacks would take place on 9/11
Evidence, both physical and information, were actively destroyed in the aftermath of the attacks.
The 9/11 commission was a complete farce
The narrative of bin Laden and the martyrdom-obsessed hijackers is a fabrication
There were multiple strong financial motives behind the attacks, as well as it as a convenient means to destroy evidence of corruption.
If you click 'source' at the bottom of the post and each comment (it might require Reddit Enhancement Suite) then the format for copying and pasting is available so everyone can easily use this information across reddit.
If this post isn't put in the sidebar (and it really should) it will at least be put in the sidebar of /r/conspiracybestof, which is brand new and doesn't have many subscribers so please join us. There is already some great info there for people new to conspiracies.
I don't want to be overly dramatic or paranoid or anything, but it won't hurt to put on public record: After my Suspicious Circumstances Surrounding Michael Hastings' Death got 2k upvotes on r/bestof, I received a threat from a random reddit account saying "You have been noticed. You won't like the way your life is headed if you continue." So I want to state for the record that I love life and am in no way depressed, I don't drink and drive, and I don't do anything illegal on the internet, not even torrenting. If you are reading this, NSA/CIA etc, I am a complete pacifist and have no intention of resorting to violence in any circumstances, I am only exercising my right to free speech as enumerated in the bill of rights.
Source:
http://911blogger.com
The Cosmic False Flag: Experts Claim Shadow Government Will Fake Alien Invasion
Quoting a report published in Aviation Week and Space Technology on August 17, 1992, aerospace historian Michael Schratt states more than $100 million dollars of tax payer money a day — every day of the year — is being spent on covert operations with no civilian oversight whatsoever.
That's $3 billion a month going to projects that you and I know absolutely nothing about.
Think about that for a moment. Imagine what you could do with that kind of money?
Now try imagine what greedy-power drunk psychopaths could do with that money?
If that's not disturbing enough, it has already been officially acknowledged that trillions of dollars of tax payer money cannot be accounted for…
Of course, this is pretty mind blowing to consider in and of itself. It's actually very difficult to even believe or comprehend how the government can get away with something like this. But sadly they can, and they do.
The obvious question here is, where is all this money going?
According to this documentary, these funds are going into the planning of an unprecedented false flag attack that will "make 9/11 look like a picnic," and ultimately be used to justify an authoritarian government unlike anything the human race has ever seen.
You can watch the trailer below;
The Highest Form Of Ignorance Is When You Reject Something You Know Nothing About
Personally, I have no idea whether this story is true or not, but I did decide to keep an open mind and watch the documentary which I was very impressed with.
Not only does it make a sensible argument to support the theory of a cosmic false flag event in the making, but it also presents strong evidence — particularly in the form of high ranking government/military official testimony — that alien visitation has already taken place, bodies have been recovered, and all of this has actually been hidden in plain sight for decades.
So instead of mindlessly rejecting this information based on your personal narrow minded prejudice, simply hear what these reputable authorities have to say. The highest form of ignorance is when we reject something we actually know nothing about.
Agartha, A Subterranean World Inside Our Planet, Confirmed By Top Secret Nazi Maps And Documents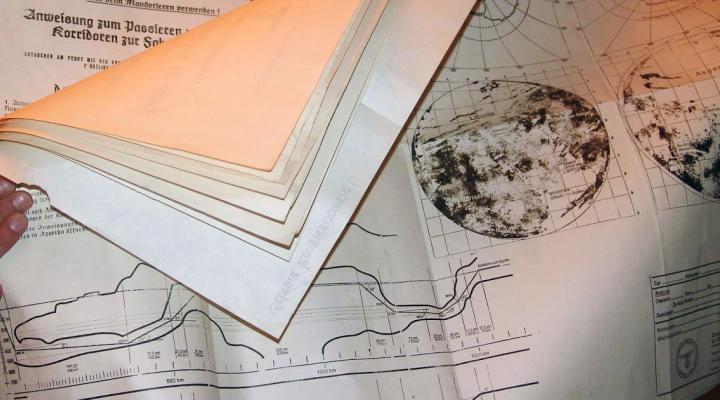 Us humans know a lot about the surface of the Earth. We've drilled oil rigs into it, mapped it, and studied it so many times that we can pretty much find out anything about the Earth from some database out there. However, we know very little about the inside of the Earth, a fact that the Nazis think that they have a lead into.
Map of Neuschwabenland
Nazi maps were recently uncovered that brought up questions as to whether the Earth is partially hollow and inhabited by lifeforms that we might have never seen. There are even stories of these Nazis who explored the polar regions of the Earth and going so far as to create secret bases in Antarctica.Imperial German maps of the Hollow Earth
Imperial German maps of the Hollow Earth
Translation:Maps for the passage of the depths of the seas.Use only during manoeuvers!Instructions to pass spaces and corridors for the voyage to Agartha.
Beyond the Nazis, many other researchers have discovered and published material regarding Operation Highjump and Admiral Byrd's journeys in which technologically-advanced airships and UFO were believed to be seen flying around, and even aggressively engaging with them. In addition, a top-secret map found in a U-Boat depicts many secret passages that were used by the U-boats to explore unknown and mysterious underground regions. All these maps indicated that the center of the Earth is hollow. But why have the Nazis kept this a secret for so long? Such a fact would be of great curiosity to man if it were found true.

This is a close up of the document showing us the NS Seal and advice on how to work with it.
Translation:After returning from the assigment hand in at the secret department!IN CASE OF DANGER DESTROY FIRST!Printed for the Military Navy in an edition of 1300 copies at the special laboratory of the KZ Dachau. January 1944.
Perhaps all this was merely a propaganda scheme made for the war. After all, the Nazis wanted to establish themselves as a master race, and making it look like they had access to underground U-Boat tunnels and that they could communicate with supernatural things such as UFOs would make them look very dominant if that U-Boat were to be captured by the enemy.
This map shows us the main continent of this hemisphere named Liberia. The main ocean here again is also the Valkarian Ocean. On the lower part of the map the city of Shambala is depicted. The Tibetan Monks believe that the City of Shambala is not on our surface but on the inside of the Earth. This map of the Inner Earth shows us the actual position of Shambala confirming the actual existence of this mythical place.Or maybe the Nazis wanted to keep this information secret to us in case they ever needed to use it for military needs in the future. Think about it: having access to secret underground tunnels could lead to more efficient and safe travel over enemy waters.
This is a letter from a German U Boat crewman of U-209. He says in the letter that U-209 commanded by Heinrich Brodda made it to the Inner Earth of Agharta and that they wouldn't be coming back.
Translation: Dear old comrade,This message will be a surprise to you. The U Boat 209 has made it, the Earth is HOLLOW! Dr. Haushofer and Hess were right. The whole crew is doing well, but they cannot come back. We are no prisoners. I am certain, that this message will reach you, it is the last contact with the U 209. We will meet again comrade. I am worried about the people that have to live on the surface, since the Fuehrer is gone.God bless our Germany always.With hearty greetings,Karl Unger
Whether the Earth is hollow or not, the Nazis have left us quite a puzzle to deal with. Hopefully one day we will take a "Journey to the Center of the Earth" and find out!
Translation:
Neuschwabenland, Antarctica and Operation Highjump
More info and translations of all the text on the documents: http://imperialgermans.com/documents.html
Recently released CIA-UFO files reveal US considered plan to stage alien invasion for psychological warfare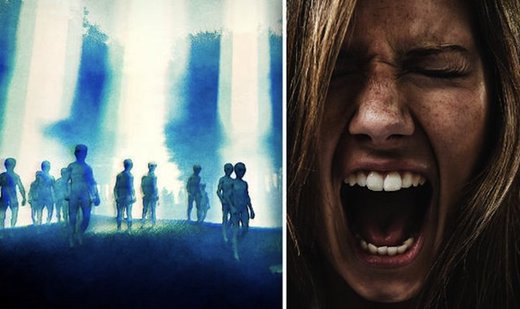 Jon Austin Express
Comment: In recent weeks, thousands of pages of the US Air Force's investigation into UFO's have been released and published on the web. And seemingly separately, the CIA has released thousands of declassified documents as well. As part of this possibly coordinated pseudo-disclosure, the information gleaned from the CIA release (below) is as interesting for what it says as for what it doesn't say.
Details of the shocking plan are buried in once top secret Central Intelligence Service (CIA) UFO files now published on the agency's website.
The potential weapon was discussed in a memo from Marshall Chadwell, assistant director of Scientific Intelligence, to General Walter Bedell Smith, CIA Director of Central Intelligence, which was sent in October 1952, when the CIA was deeply involved in investigating the UFO and flying saucer phenomena following an explosion in sightings.
The memo was sent at the height of the Cold War and considered if the number of UFO sightings could be predicted or controlled or, more sinisterly, even "used from a psychological warfare point of view, either offensively or defensively".
It said studies showed public concern, not just in the US but wider, with the phenomena, was so strong that many people may be pre-conditioned to accept the incredible as being true.
The memo added that news of potential alien activity had the potential to spark mass hysteria and panic.
Since 1947, the Air technical Intelligence Centre, had received 1,500 official sighting reports, plus more from the public and press.
In July 1952 there were 250 reports, and of all sightings 20 per cent remained unexplainable.
With so many sightings happening there was a danger of false alarms for real military invasions from the Soviet Union, or worse still, real attacks being misinterpreted as "phantom" UFOs, the memo said.
The report added: "Immediate steps should be taken to improve identification of both visual and electronic phantom so that, in the event of an attack, instant and positive identification of enemy planes or missiles can be made.
"A study should be instituted to determine what, if any, utilisation could be made of these phenomena by United States psychological warfare planners."
The paranoia of the Cold War was evident in the memo, which spoke of fears of a Soviet plot to use fear of UFOs against the US public.
The memo added it would need to establish "what, if any, defences should be planned in anticipation of Soviet plans to utilise them".
Mr Chadwell continued: "Other intelligence problems which require determination are: possible Soviet intentions and capabilities to utilise these phenomena to the detriment of United States security interests."
The memo also asked for a probe into how much the Soviet Union knew about UFOs, and the reason behind why there was never any mention of aliens or flying saucers in Russian media.
Mr Chadwell signed off his memo adding: "I consider this problem to be of such importance that it should be brought to the attention of the National Security Council, in order that a community-wide coordinated effort towards its solution may be initiated."
It is not clear from the releases what further work was done in these areas, but there are not thought to be any cases on record of either the US or Soviet Union using UFO fears in any form of attack, defence or psychological warfare.
However, the disclosure will likely fuel ongoing conspiracy theories which claim the US military and intelligence services maintain a strong interest in the phenomena.
One such theory is that the US was planning to initiate a "false flag" incident using hologram technology to stage a fake alien invasion as a way of introducing Marshall (sic) Law or other controls on the public.
Comment: They don't need to take such risks of hologram technology not working properly, today all they have to do is murder a bunch more people 911-style and pin it on ISIS. Easy as pie, and all too many continue to fall for it.
There are also conspiracies surrounding the government's High Frequency Active Auroral Research Program.
It was a US military scientific project which has spawned even more conspiracies than the Large Hadron Collider.
It was established by the US Air Force to study the Earth's ionosphere – a highly charged and active part of the upper atmosphere.
But many conspiracists always claimed it was a cover for secretive tests to control the weather or even to research "captured UFO technology" or create a false flag hologram.
The air force ended the project in 2014, but some claim it continues.
UFO buffs maintain a strong interest in the mysterious top-secret Area 51 military base in the Nevada desert, where it is claimed all evidence of alien visitation of Earth is kept and engineers use recovered alien technology to boost their own.
The CIA has previously said it no longer has an interest in the UFO phenomena, as no real national security threat was ever identified.
Comment: The recently released memo suggests a few things that seem important to note:
1. U.S. intelligence agencies have been thinking about how to use false flag-style psychological warfare on U.S. citizens (and people of other nations) for literally decades. Operation Northwoods, from 1962, is another case in point. And all the many more recent false flag attacks, of course.
2. Despite the recent pseudo-disclosures that suggest "nothing's happening here" there was a time when various elements of the U.S. government were very interested in the UFO phenomenon. And everyone knows it, even if there is official denial about it now.
3. Leaving the UFO dimension out of it, the U.S. intelligence agencies seem just as obsessed with the so-called "Russian threat" today, as they were then. Not much has changed in their paranoid and pathological drive to defeat the manufactured enemy.
4. The understanding "that news of potential alien activity had the potential to spark mass hysteria and panic" is the very reason why real Disclosure will never happen through official channels. Ignorance breeds docility until it no longer serves the purposes of the controllers.
5. The U.S. government's exploring a plan to fake an alien invasion does not preclude the very real possibility of an authentic one occurring. Though one could well argue that the 'advance team' – in the form of psychopaths destroying our planet – seems to be paving the way…