First pictures from the £1bn time machine telescope reveal faraway galaxy forming stars at 'breathtaking rate'
A long time ago, in a galaxy far, far away, billions of stars were born.
This picture  – one of the first to be taken by  ALMA – the world's newest and most powerful telescope – shows an ancient galaxy forming stars at a breathtaking rate.
During such 'starbursts', hundreds or thousands of stars are born a year. In contrast, our galaxy, the Milky Way only sees around just one new star a year.
The first image from the ALMA telescope: This montage combines data from ALMA with images from the NASA/ESA Hubble Space Telescope, for five distant galaxies. The ALMA images, represented in red, show the distant, background galaxies, being distorted by the gravitational lens effect produced by the galaxies in the foreground, depicted in the Hubble data in blue.
THE BEST IS YET TO COME…
The astronomers were using only a partial array of 16 of ALMA's full complement of 66 giant antennas, as the observatory was still under construction at an altitude of 5000 metres on the remote Chajnantor Plateau in the Chilean Andes.
When complete, ALMA will be even more sensitive, and will be able to detect even fainter galaxies.
For now, astronomers targeted the brighter ones.
They took advantage of a helping hand from nature, too: using gravitational lensing, an effect predicted by Einstein's general theory of relativity, where light from a distant galaxy is distorted by the gravitational influence of a nearer foreground galaxy, which acts like a lens and makes the distant source appear brighter.
The red arcs in the image represent a distant galaxy rapidly creating stars around 12billion years ago – the light generated has only just reached us on earth.
The central white dot depicts another calmer and closer galaxy.
It was already known that starbursts – bright and brief periods of rapid star formation – were much more common in the early universe than today but scientists had struggled to date them.
The latest images, taken by a stunning series of radio antennae on plateau 16,400ft above the Chile's Atacama desert, reveal that such intense periods of stellar birth occurred earlier in the universe than thought.
Data from more than two dozen galaxies shows that on average, the starbursts took place 12 billion years ago, when the universe was just under two billion years old.
This is a full billion years earlier than previous studies had indicated.
Two of the galaxies are the most distant of their kind ever seen – so far away that the light in the form of radio waves captured by ALMA started their journey just a billion years after the Big Bang.
In one of these, water was detected- the most distant observation of water in the cosmos to date.
Some of the distant star-forming galaxies are as bright as 40 million million suns, the journal Nature reports.
The picture was taken by capturing light emitted in the form of radio waves by gases in the galaxy and measuring  and warping  the light's waves.
By taking into account stretching caused by the expansion of the universe, astronomers can work out how long the light's journey has taken and so place a galaxy at the right point in cosmic history.
How it works: This schematic image represents how light from a distant galaxy is distorted by the gravitational effects of a nearer foreground galaxy, which acts like a lens and makes the distant source appear distorted, but brighter, forming characteristic rings of light, known as Einstein rings. An analysis of the distortion has revealed that some of the distant star-forming galaxies are as bright as 40 trillion Suns, and have been magnified by the gravitational lens by up to 22 times.
Lead researcher, Joaquin Vieria, of the California Institute of Technology in the US, said: 'The more distant the galaxy, the further back in time one is looking, so by measuring their distances we can piece together a timeline of how vigorously the universe was making new stars at different stages in its 13.7billion year history.'
The ALMA observatory, which is part-funded by Britain through the Science and Technology Facilities Council, was officially launched today.#
This picture was taken while it was still under construction and so drew on just 16 of the telescope's 66 giant radio antennae.
But when operating at full power, the resulting images should be ten times sharper than those of the Hubble space telescope.
To get such pictures from a single land-based radio telescope, it would have to be ten miles wide.
Researcher Carlos De Breuck, of the European Southern Observatory, said the results show that 'ALMA is a powerful new player in the field'.
Leicester University astronomer Professor Andrew Blain, who wrote an accompanying article for Nature, said: 'With sharper imaging than the Hubble Space Telescope, and the ability to measure the different parts of a faraway galaxy independently, ALMA is starting to give us a much more complete picture of the growth and formation of our universe.'
The array of 66 telescopes is being built in Chile because it is one of the few places in the world where it is still possible to find a high, dry location unaffected by pollution from artificial light.
Under construction: Four of the first ALMA antennas at the Array Operations Site (AOS), located at 5000 metres altitude on the Chajnantor plateau, in the II Region of Chile
Radio telescope antennas of the ALMA (Atacama Large Millimeter/submillimeter Array) project, in the Atacama desert, some 1500 km north of Santiago, on March 12,2013.
How the ALMA telescope works
Dryness is particularly important as moisture in the air absorbs the radio waves the dishes are trying to capture.
Speaking at the observatory's official opening ceremony, Chilean president Sebastián Piñera, said: 'One of our many natural resources is Chile's spectacular night sky.
'I believe that science has been a vital contributor to the development of Chile in recent years. I am very proud of our international collaborations in astronomy, of which ALMA is the latest, and biggest outcome.'
ALMA's UK project manager, Professor Brian Ellison,  of the STFC's Rutherford Appleton Laboratory in Oxfordshire, said: 'The difficulty of constructing an instrument of the scale of ALMA, and that is located in a challenging environment, should not be underestimated.
'It is a testament to the vision, skill and perseverance of all those involved that not only is construction complete, but early operation is producing outstanding science.
'I am delighted and proud that the UK, through a variety of institutes and organisations participating at various stages of the project's development and construction, has made a large and very successful contribution to ALMA, both scientifically and technically.
'The Apple founder, the late Steve Jobs once said that "….every once in a while a revolutionary product comes along that changes everything…..and one is very fortunate if you get to work on just one of these in your career'.
'The advent of ALMA will undoubtedly revolutionise our view of the Universe and for me, it represents working on a revolutionary product 66 times over.'
Dr Thomas Greve, from University College London, and one of two British scientists who contributed to the Nature paper, said: 'Our study has shown that little more than one billion years after the Big Bang, extreme starburst galaxies in the Universe, forming stars at a rate of more than a thousand per year, were a much more commonplace occurrence than previously thought.
'This runs counter to the traditional understanding of massive galaxies forming gradually over much longer periods of time.
'This is a discovery that only ALMA, with its incredible observing capabilities, could have made.'
British science and engineering has benefited from £40million of contracts from ALMA.
Experts at the STFC's Rutherford Appleton Laboratory in Oxfordshire made the half-ton cooling systems at the heart of each dish, other contributions include vital software for processing the information gathered by the telescope and material for the actual dishes.
ALMA is located 5,000 meters above Andes El Llano de Chajnantors plateau, some 50 km of San Pedro de Atacama in Chiles Second Region, in Antofagasta
Babak Tafreshi, one of the ESO Photo Ambassadors, has captured the antennas of the Atacama Large Millimeter/submillimeter Array (ALMA) under the southern sky in another breathtaking image
The Story of the Woman Who Claimed She Visited Mars & Spoke to Aliens in 1894
A study published by PubMed concludes:
"The results suggest that certain mediums can anomalously receive accurate information about deceased individuals. The study design effectively eliminates conventional mechanisms as well as telepathy as explanations for the information reception, but the results cannot distinguish among alternative paranormal hypotheses, such as survival of consciousness (the continued existence, separate from the body, of an individual's consciousness or personality after physical death) and super-psi (or super-ESP; retrieval of information via a psychic channel or quantum field)."
You can read the full study here.
That's right, over decades, and even over thousands of years, intellectuals have been interested in those who claim, or are seen by others, to have "supernormal" type of abilities which cannot really be explained by our current knowledge of science.
That being said, just because we can't explain it, doesn't mean it's not real, and studies like the ones above have shown, multiple times, that there are people on the planet who can do some extraordinary things that completely defy belief, logic and reason.
This is often why we see such a harsh response to it, because it contradicts and conflicts with most people's idea of what can and can't be achieved.
It's something that's been claimed to be done for thousands of years. Be it through Oracles of the past, Yogi's with superhuman abilities that are described in ancient Eastern texts, or modern-day mediums, it seems something is going on here, which is evident by the amount of research put into it and how many "intellectuals" and "scholars" continue to study it and vouch for its validity.
There is usually, however, a response that this type of thing is a result of complete delusion.
You can find links to a few more studies on the subject here.
The Woman Who Visited Mars
Helene Smith was a 19th century French medium. She is noted for popularizing the concept of automatic writing, that is, writing down information while in a trance like state, doing so in a type of unconscious manner.
In the 50's and 60's, all the way up to the present day, the field of ufology is filled with supposed off-world contactee's, who usually receive their information in similar ways. These people were quite popular and received a lot of serious attention many decades ago, and some of what they said sharply correlates with what's been happening today.
In 1954, an ordinary citizen by the name of George King was also one of many who was/had been contacted by extraterrestrial intelligence, this one was from Mars as well, and supposedly part of an alliance of  several intelligences from other planets.
Now, if you think this is impossible given what we know about those planets, well, it turns out we don't know as much as we thought we did. For example, Mars is not the dry arid planet we once thought it to be. NASA scientists recently held a press conference revealing some astonishing facts about extraterrestrial life on Mars.
He also made some comments about how these extraterrestrial alliances were concerned about our nuclear weapons. Decades later, we have documents and confirmed testimony from high ranking intelligence people, and actual events that have occurred at military bases.
To see an interview with him and read more about his story, follow this link.
If you want to learn about UFO/Extraterrestrial encounters over Nuclear Missile Facilities, click HERE.
As far as Helene, her contacts name was 'Leopold,' and she become popular when a Professor of Psychology at the University of Geneva, Theodor Flournoy, published a book titled "Des Indes a la planete Mars." The book documented her experiences.
Multiple linguists were also brought in to translate the words that were channeled through her, and they seemed to be a mix of multiple languages, and not the easiest to understand.
She used to write out supposed Martian speech onto paper and then translate it into French when she was in her trance like state.
It featured her paintings of Martian landscapes and documented her "experiences" on Mars, of humanoid type beings and certain social ways of greeting each other, their homes, etc…
Now, if you read the articles linked above about Mars, and what modern day, 'credible,' people have said about what's going on up there, it's interesting to think about to say the least.
Below is one of several drawings Helen made regarding her visions.
Personally, I like to look into topics with skepticism. The more research I've done about Mars, contactee's and channellers, it's not uncommon to find multiple consistencies that come through in the form of channeling and automatic writing.
I'll lave you this quote to give you something to think about:
"Now, how do I feel about secrecy in Government? …Secrecy in government is a evil which is sometimes necessary, but I think it's a good thing that this cover up on Mars is ending and, hopefully at some point we can have a frank conversation not about what happened on Mars 250 million years ago but what is happening right now." – John Brandenburg, deputy manager of the Clementine Mission to the Moon. Spoken at the Secret Space Program conference. You can watch the full lecture here.
These are the characters of the letters and communications that she was translating into French.
Reference: Collective-Evolution.com
NASA scientist says, 'Somebody else is on the moon'
Arjun Walia Collective Evolution
We live in a strange world, and as Neil Armstrong once said, there are "great ideas undiscovered, breakthroughs available to those who can remove one of the truth's protective layers." (source) (source)
Fast forward to today, and a number of people have become aware of the fact that not all of what goes on behind the scenes is made public. This is precisely why the Freedom of Information Act (FOIA) was created; it's a federal freedom of information law that allows for the full or partial disclosure of previously unreleased information and documents controlled by the United States government.
There are still many obstacles in the way of full transparency, one of which is the use of 'national security' to keep information classified and hidden from public viewing. This has become more evident with the revelations of WikiLeaks and Edward Snowden, but the problem goes deeper still. Did you know that the U.S government classifies roughly five hundred million pages of documents every single year? This is a completely separate topic in itself and if you're interested in learning more about this, you can check out our article about the 'Black Budget.'
NASA Scientists & What They Say About The Moon
Multiple NASA personnel have made some pretty shocking claims about the Moon. George Leonard, a NASA scientist and photo analyst who obtained various official NASA photographs of the Moon, many of which he published in his book titled Somebody Else Is On The Moon, is just one of these personnel.
Although the photos are small in size and their resolution is not up to today's standards, they show details of original prints which were huge. While Leonard published the identifying code numbers of the photos in his works to back up their source, we still can't say for sure that they were real, and their poor resolution only makes matters worse. Far more compelling than these photos are his statements about what was found on the Moon, along with his verified NASA credentials. Leonard was not the only one with a credible background trying to tell the world the truth regarding the Moon and the photos that were taken from the Apollo missions.
"Ladies and gentlemen, my government, NASA, which many of us in the United States say stands for Never A Straight Answer, proceeded to erase 40 rolls of film of the Apollo Program — the flight to the Moon, the flight around the Moon, the landings on the Moon, the walking guys here and there. They erased, for Christ's sake, 40 rolls of film of those events. Now we're talking about several thousand individual frames that were taken that the so-called authorities determined that you did not have a right to see. Oh, they were 'disruptive,' 'socially unacceptable,' 'politically unacceptable.' I've become furious. I'm a retired Command Sergeant Major. I was never famous for having a lot of patience." (source)
The quote above is from Bob Dean, who was speaking at a conference in Europe. Bob is a retired US Army Command Sargent Major, and he also served at the Supreme Headquarters Allied Powers Europe (SHAPE) of NATO as an intelligence analyst.
When it comes to the UFO phenomenon, we now have public disclosure of thousands of documents along with hundreds of credible witness testimonies. But that is a separate topic, which you can learn more about here.
It's also important to note here that the Russian government recently called for an international investigation into the U.S. moon landings regarding the disappearance of film footage from the original moon landing in 1969. They are also referring to the (approximately) 400 kilograms of lunar rock that was obtained during multiple missions between 1969 and 1972. (source)
Leonard argued that NASA knew about extraterrestrial activity on the Moon and attempted to hide that information. He's not the only one to make such an assertion.
"Read the books, read the lore, start to understand what has really been going on, because there is no doubt that we are being visited. . . . The universe that we live in is much more wondrous, exciting, complex and far reaching than we were ever able to know up to this point in time. . . . [Mankind has long wondered if we're] alone in the universe. [But] only in our period do we really have evidence. No, we're not alone." – Dr. Edgar Mitchell, ScD., NASA astronaut (6th man to walk on the moon)
Here is a clip of NASA astronaut Dr. Brian O'Leary saying the same thing.
Leonard is not the only NASA scientist to say some strange things about the Moon. Recently, a plasma scientist by the name of Dr. John Brandenburg said the same thing. He was the Deputy Manager of the Clementine Mission to the Moon, which was part of a joint space project between the Ballistic Missile Defence Organization (BMDO) and NASA. The mission discovered water at the Moon's poles in 1994. (Source: page 16 of 18)(source)(source)
According to Brandenburg in an interview from this documentary:
It was (the Clementine Mission) a photo reconnaissance mission basically to check out if someone was building bases on the moon that we didn't know about. Were they expanding them?
He then went on to state that:
Of all the pictures I've seen from the moon that show possible structures, the most impressive is a picture of a miles wide recto-linear structure. This looked unmistakably artificial, and it shouldn't be there. As somebody in the space defence community, I look on any such structure on the moon with great concern because it isn't ours, there's no way we could have built such a thing. It means someone else is up there.
If you were to tell the average person that you think another civilization, advanced enough to have mastered space travel, had been to the Moon before we got there and is possibly still going there, you would, without a doubt, receive some very peculiar looks in return. On the other hand, if that other person were to decide to hear you out, you would probably get their attention pretty quickly. For some, this type of information can be overwhelming, even terrifying, and that's okay. Many people are not ready to open their minds up to these possibilities, but the truth of the matter is, it's something we are going to have to confront eventually. We are clearly heading towards the inevitable reality of extraterrestrial contact — that is, if we smarten up and start taking care of our planet to the best of our ability. Perhaps we can make it long enough to realize this future, or maybe it's coming sooner than we think.
That being said, there is a good deal of evidence to suggest that extraterrestrial contact is already happening, and if you're interested in learning more about that you can visit the exopolitics section of our website, located HERE.
Other sources used:
http://www.richarddolanpress.com/#!the-cover-up-exposed-1973-1991/c1p8
How Small We Really Are- The Astonishing Truth About The Size Of Our Universe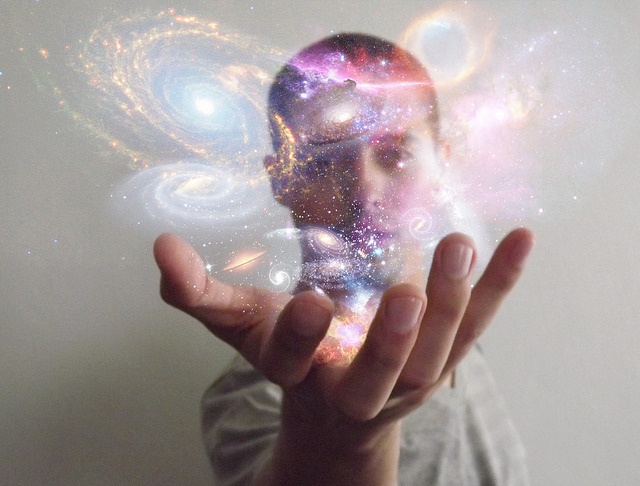 by Luke Miller
Check out this video it shows just a few stars from a few galaxies which really puts into perspective the size of our earth. Let's not forget that there are roughly 100 billion galaxies that we know of, all containing around 100 billion stars.
Now, once you watch this video scroll down the page because there are some absolutely mind blowing statistics about the universe that may give you some trouble sleeping tonight.

Now are you ready to have your mind blown?
The universe is thought to be approximately 13.8 billion years old, with the radius of the observable universe being around 46.6 billion light years and the diameter is thought to be a staggering 93 billion light years.
The speed of lights is 670,616,629 mph, which means if we moved at the speed of light for a year we would travel around 6 trillion miles, or to get a little closer to the exact figure 5,878,497,952,654.49
Just to put things into perspective- if we travelled around the earth at the speed of light for just 1 hour we would lap the earth nearly 27,000 times.
Now, if we travelled at this speed it would take us- 546,700,309,596,867,570,000,000 (five hundred forty-six sextillion, seven hundred quintillion, three hundred nine quadrillion, five hundred ninety-six trillion, eight hundred sixty-seven billion, five hundred seventy million) years to travel across the observable universe and it may go even further, possibly infinitely.
That's a pretty big number!
Now picture this in your mind- You are at the biggest beach you have ever been to, one of those beaches where the sand runs as far as the eye can see, then add to this picture every other beach in the world, and then further to that every desert and every other grain of sand on this planet….. Our planet in the grand scheme of things represents less than 1 grain of that sand or at least it does according to a study from the University of Hawaii.
I know it is impossible to actually measure this information with any real accuracy, but there is a study from the University of Hawaii who estimated that we have multiple stars for every grain of sand. This study should not be taken to literally as in reality we have no real way to know this for certain. But you can read more about it here
Now just to spin your wheels a little bit more, you will also find more molecules in 10 drops of water than you will find stars in the universe or grains of sand on the earth, so things go even deeper inward than they do outwards and while the universal world is gigantic, so is the microscopic world if you look at it in the right way.
So I'm sorry to break it to you, but we really are quite insignificant-
So make sure you remember this next time you spill a glass of milk, your children are misbehaving or you don't get that job you were really hoping for. We are merely a tiny particle floating around in a space that our minds cannot even comprehend. It is just a ride, a ride that we are a very small part of! So try to enjoy it while it lasts.
If you find these statistics as mind blowing as I do please like, comment and share
About The Author
My name is Luke Miller & I am the owner & creator of Potential For Change I believe that spirituality is the foundations for good health & I like to blend psychology & spirituality to help you find more purpose & happiness in your life. My other interests include health, not just on a physical level but also on a collective level & have a keen interest in education & truth seeking. You can find my Facebook page HERE , YouTube HERE & Twitter HERE . Click here to read more articles by Luke Miler 
THIS ARTICLE IS OFFERED UNDER CREATIVE COMMONS LICENSE. IT'S OKAY TO REPUBLISH IT ANYWHERE AS LONG AS ATTRIBUTION BIO IS INCLUDED AND ALL LINKS REMAIN INTACT.