5 Strange Things Banned by Governments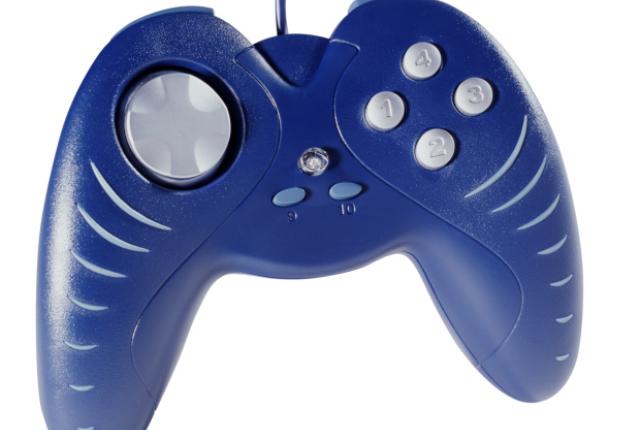 Any child can tell you that banning something is almost a surefire way of piquing an interest in it. Some governments, however, decided that banning these unusual things was an easy fix for their problems.
1. Greece: Video games
In 2002, Greece decided to ban any and all electronic computer games—everything from console games to online Solitaire and Minesweeper fell under this ban. The law was apparently intended to help crack down on Internet gambling; CNET reported that "the blanket ban was decided in February after the government admitted it was incapable of distinguishing innocuous video games from illegal gambling machines." Soon after, though, a local Greek judge declared the law unconstitutional, and though the law still exists, it seems the Greek government hasn't been doing much about it.
2. China: Time travel
Not the action of time travel itself, but rather the portrayal of it. In early 2011, the State Administration for Radio, Film and Television in China declared that time travel is all but prohibited from TV and movies. Apparently, time travel has been very popular in Chinese TV dramas, and the government discouraged them because they "casually make up myths, have monstrous and weird plots, use absurd tactics, and even promote feudalism, superstition, fatalism and reincarnation." Naturally, the time-travel film Looper was extremely successful in China.
3. Russia: Being Emo
The emo trend began in the 1980s, characterized by its emotional music similar to punk and rock and the fashion styles that are a mix of punk and goth. To most people, it's just a phase for teenagers to go through; in Russia, though, it's a dangerous social group that should be stamped out. In 2008, a piece of legislation ("Government Strategy in the Sphere of Spiritual and Ethical Education") began to restrict "dangerous teen trends" like the emo culture. The bill describes "emos" as teenagers with studded belts, painted fingernails, facial piercings, and black hair with face-concealing fringes. It also claims that the emo "negative ideology" encourages depression, social withdrawal and suicide—and it would be irresponsible to allow the trend to continue. The self-proclaimed emo culture took to the streets, marching in the UK and Siberia to defend their right to expressing their emotions. If Russia has its way, emo will be all but banned by 2020.
4. China: Reincarnation
If you don't have permission from China's government, you can't seek reincarnation. While probably not a problem for most people, the Buddhist monks in Tibet are facing a complicated issue. The law, which is very specific on the procedures of permitted reincarnation and is stated to be "an important move to institutionalize management of reincarnation," is an underhanded attempt to diminish the Dalai Lama's influence and restrict the Buddhist establishment still in existence in Tibet. The current Dalai Lama is 77 years old, and he refuses to be reborn in Tibet as long as it is under Chinese control. In the future, there could be two Dalai Lamas—the one chosen by the Chinese government under their law, and the one chosen by the Buddhist monks.
5. Cuba: Cell phones
During Fidel Castro's reign in Cuba, few citizens owned cell phones. Not because they were too expensive, but because they were banned—only executives working for foreign companies or high communist party officials were allowed to have them. Fidel Castro defended his ban by claiming the restrictions were "necessary sacrifices" in the "battle of ideas" against the U.S. When Raul Castro, younger brother of Fidel, took over control of Cuba in 2008, one of his early actions was to lift the ban on cell phones. While expensive, the freedom of owning a cell phone had many citizens to rushing to purchase their first.
Source: mentalfloss
Mind control and time travel experiments taking place at real-life 'Stranger Things' base, claims investigator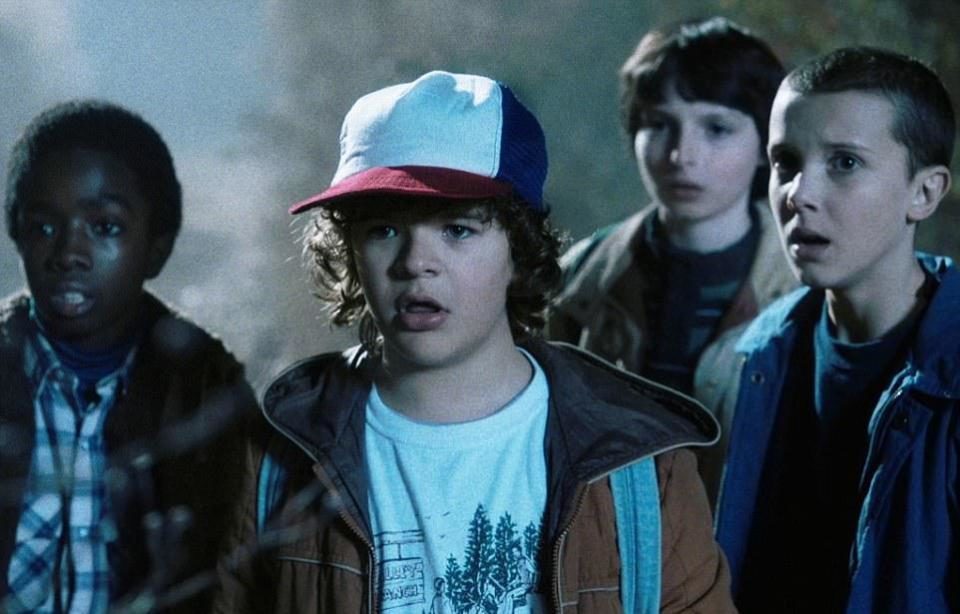 A US military base that inspired hit drama Stranger Things is using secret mind control experiments to trigger deadly shootings by a worldwide army of brainwashed assassins, a filmmaker claims.
Chris Garetano, who grew up close to Camp Hero, claims he has uncovered eerie goings-on over decades including child abductions and even time travel.
The former Cold War radar station in Montauk, New York state, has been the subject of rumours and conspiracy theories since it shut in the 1980s.
Locals have heard talk of government scientists conducting experiments on snatched foster kids and making contact with aliens.
Crucially, it is claimed the base's Sage radar tower broadcast the frequency needed to affect human consciousness.
One former worker has also described operating the Montauk Chair – a mind-reading device – and said once the computer accidentally summoned up a monster from a subject's imagination, which then went on a rampage through the air base.
Preston Nichols also told The Sun there were time-travel portals that sucked people to a different place and time.
It was these stories that inspired the creators of the hit Netflix sci-fi series Stranger Things, which was originally titled Montauk.
Most of the base is now a state park filled with picnickers but some parts near the old military installations and concrete bunkers remain sealed and guarded.
Now Chris has taken a fresh look at the creepy site amid claims some of the sinister activities could still be happening today.
He told the Daily Mirror: "The more you find out it's a little heartbreaking, as it's terrifying.
"I wouldn't be surprised if this site and these experiments are connected to mind control. The worst thing I can imagine is they were developing a mass mind control situation.
"There's new random shootings happening increasingly across the world now.
"And each time people say 'I didn't expect that person to do this.'
"It's very strange and it's happening far too much now."
Chris said government operatives could have set out to cause mayhem "to get the public to see things in a certain way, to persuade them or scare them."
Assassins could have been programmed at the site and years later are prompted by subliminal messages.
He said: "If this is true, that is terrifying. I don't want to believe it."
After the Second World War it is claimed the US government experiment on its own citizens including the Tuskegee Airmen, who are said to have been deliberately infected with syphilis and left untreated.
Others claim the CIA ran a mind control programme called MKUltra in the 1950s and 1970s. It allegedly involved testing how drugs like LSD could be used to extract information or erase memories.
And some point to Project Stargate, a CIA mission to see if psychic phenomena such as clairvoyancy could be used by spies. Spoon bender Uri Geller was one of the psychics who took part.
Another theory claims thousands of vulnerable children were kidnapped from the local area and subjected to mind control techniques to create an army of sleeper cell soldiers called the Montauk Boys.
Stewart Sweadlow claimed that, in 1970 when he was 13, he was regularly abducted for the Montauk Project.
He said: "They used derelicts, foster children and drug addicts and then ultimately they decided that people with certain genetics, people with certain backgrounds were conducive to the more advanced experiments and that's when I was taken in.
"With all of these children their memories were wiped, their genetics were altered and they couldn't always remember what happened. It would be in the form of nightmares or flashbacks.
"But with me, they could not erase my memory. I became an anomaly for them.
What These Archaeologists Found All Over The World Is Deeply Disturbing. And Yes, It's Real.
Over the course of human history, societal sensibilities have changed quite a bit. For example, apparently 8,000 years ago having a stake driven through your noggin was not much more than a bad case of the Mondays. Thanks to the work of archeologists, we are now discovering just how horrifying life used to be. By the end of this list, you'll be glad you don't live thousands of years in the past because it looks seriously messed up.
1. Babies In The Bathhouse
Researchers on a dig in Israel were combing through the structures of an Ancient Roman/Byzantine bathhouse. The building was fitted with a sewage system for drainage purposes, but what they found there was disturbing. In the pipes were the bones of hundreds of babies. Why the infants were placed there remains unknown.
2. Neandethal Cannibal Attack
Though neanderthals are separate from humans, they're close enough to make this list. In 2010, archeologists in Spain discovered the remains of a cannibal feast. Three adult females, three adult males, three teenagers, two young children and an infant showed indications that they were the lunch of another group of neanderthals. Yikes.
3. The Headless Vikings of Dorset
Railroad workers in Dorset, England were in the midst of a regular day when they came upon a burial of sorts. The bones of a small contingent of fighting-age Scandinavian men had been placed together and each one was missing his head. Experts surmise the men may have been executed for some sort of defection.
4. The Claw of the Mount Owen Moa
In 1986, a expedition into the cave systems of Mount Owen in New Zealand came upon a well preserved limb. It was the foot of what looked like a recently deceased bird. In actuality it wasn't very recent. This specimen was from a prehistoric creature called the Upland Moa which will now haunt my dreams for the foreseeable future.
5. Spike To The Skull
In the process of excavating a lakebed in Motala, Sweden, archeologists were surprised to find several skulls that had spikes driven through them. Others also had the pieces of other skulls placed inside them. This horriyfing scene likely occurred around 8,000 years ago.
6. The Grauballe Man
Though mummies in marshes and bogs are not entirely unique discoveries, this man's story was special in how well it was told by the information in and around his remains. The large slash on his necks suggests his death was the result of a sacrifice – likely in the name of a healthy harvest.
7. Venetian Vampire Vs. Brick
While seemingly a silly solution when compared to a wooden stake or garlic, this method of vampire prevention wasn't so odd hundreds of years ago. The brick and cement placed in this person's mouth were believed to prevent its ability to rise from the dead and bite much of anything. Terrible, but effective.
8. The Oldest Leper
Lepers have never really gotten much slack throughout history, despite the disease not being very contagious. But the first known instance of its stigma comes in the form of a skeleton from about 4,000 years ago. The Indian man's body is largely intact, despite Hindu tradition calling for cremation. This suggests he was an outcast and was not give the same sort of burial rights.
9. Burned Alaskan Child
During an excavation of a home estimated to be about 11,500 years old, researchers discovered a grisly sight. Inside the ancient hearth was the charred remains a 3-year-old child. It appeared that the home was abandoned after the cremation.
10. Chemical Warfare In Ancient Syria
About 2,000 years ago, a group of 20 or so ancient Roman soldiers were subject to a particularly gruesome demise. Whilst besieging the Syrian town of Dura, Persian soldiers began to dig tunnels in order to get past the Roman defenses. The Romans thought it smart to dig their own tunnels and try and intercept the intrusive Persians. In response to this, the Persians left a trap that was bad by any measure of wartime deaths. They left a petrochemical concoction that would have likely turned the Romans' lungs to acid. Sounds like a bad time.
Source: List25
Scientist Missing For Over 20 years Found Living Inside Secret LSD Drug Lab Hidden in Basement
A Couple from Cottage Grove, Minnesota discovers a man living inside a secret laboratory inside their basement. On Tuesday, officers with the Warrington County Sheriffs Office went to the Morgan family's home after receiving a call of a possible break in. When the officers pulled up they saw the Morgan Family standing by the road.
"They ran up to use and said they heard a man shouting inside their basement and that's when they called it in to 911" Said Captain Bruce Normans with the Warrington County Sheriff's Office.
Officers say they could hear the man yelling in the basement the moment they entered the Morgan's home. But when they moved cautiously into the basement they saw nothing but could hear banging sounds coming from behind the northern wall of the Morgan family's basement, specifically echoing from behind a large storage cabinet.
"It was a very odd situation. We assumed the possibility that a vagrant may have been trapped behind the cabinet and needed help" Officer Jim Catelli told Channel 6 news.
When the Officers moved the large metal cabinet they uncovered an entry way to a large basement room that was full of various science equipment along with a terrified, elderly man. The 83 year old man was identified as Dr. Winston Corrigan, a chemistry professor from the University of Minnesota who went missing in the fall of 1984 and was a previous resident of the home.
"He had clearly been living down there for a long time and had suffered severe psychological trauma probably from not socializing with anyone for a while. I don't know if he had been living down there since the 80's but I wouldn't doubt it" Said EMT personnel Landon Choler.
Dr. Winston is currently being held at Abbott Northwestern Hospital in Minneapolis for observation but will eventually be sent to the state psychiatric ward in Prairie Hills Clinic where will undergo a psychiatric evaluation to determine the extent of any psychological illnesses and possibly reintroduced to modern society.
"I just can't believe it….it's just so odd. The family that used to live there moved because they said the house was haunted so I guess that makes sense now." Said a neighbor who had lived next door for 33 years.
The Police recovered over $500,000 worth of lab equipment stolen from the University, along with 3 Hand guns, an assault rifle, 50 years' worth of military grade rations and twelve 55 gallon barrels (including three almost empty barrels) of what DEA labs have identified as pure liquid Lysergic acid diethylamide, a powerful hallucinogenic drug more commonly known as the street name LSD or Acid.
It is not yet known if or when Dr. Winston will be convicted of any crime.